Fountain Of Youth Box
August 26, 2020
Fountain Of Youth Box
£150.00
Drink from the fountain of youth with the ultimate beauty box specifically designed to prevent fine lines and wrinkles and make you look 10 years younger. Discover our range of anti-aging treatments and Anti-wrinkle skin care products designed to treat ageing skin. This is the perfect starter kit in advanced skincare.
Advanced Nutrition Skin Vitality 2 (28 day supply)
Osmosis Purify Cleanser (50ml)
Endocare Tensage Serum (30ml)
Heliocare Fluid Cream (50ml)
£25 Value Facial Treatment Voucher
In stock
ADVANCED NUTRITION SKIN VITALITY 2
-
Broad-spectrum multivitamin with Omegas and antioxidants. Vital for greater skin protection, less moisture loss and reducing fatigue.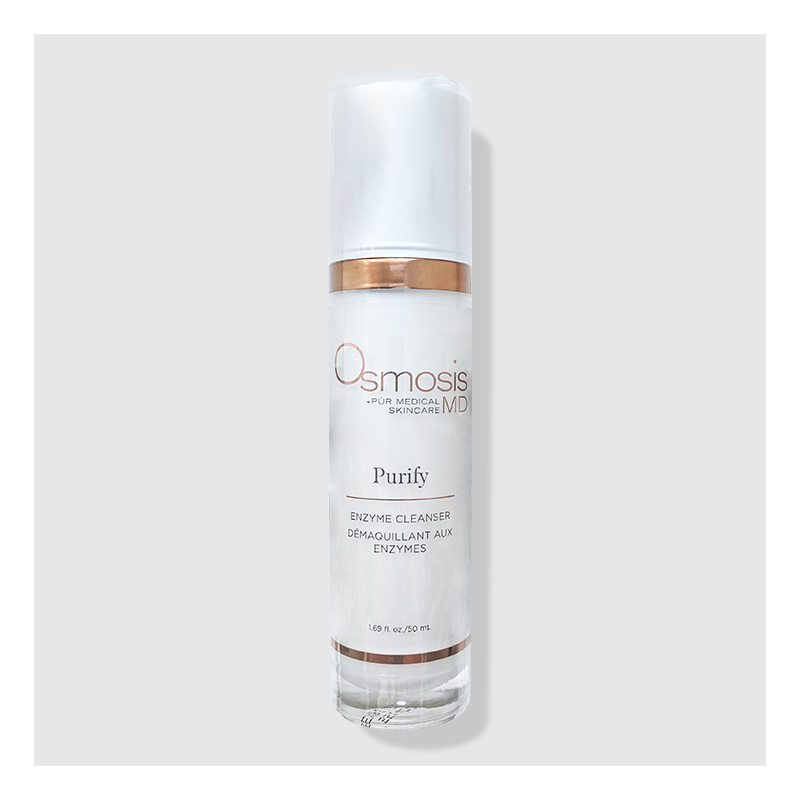 OSMOSIS PURIFY CLEANSER
-
Refresh the skin and soften the appearance of sun damage. Gently removes dirt, improving radiance and reducing rough skin texture. Feel revitalised after every use.
ENDOCARE TENSAGE SERUM
-
This non-oily Growth Factor cream absorbs in seconds and was formulated to regenerate and firm mature and photo-damaged skin leaving it tighter, smoother and more radiant.
HELIOCARE FLUID CREAM SPF 50+
-
Ultra-smooth, rapidly absorbing sunscreen gel for all skin types. Feels completely weightless with a semi-matte finish. Ideal for a morning routine or under makeup.
As we get older, our skin retains less moisture and collagen breaks down, as a result, the skin becomes less firm. Signs of aging such as fine lines, wrinkles and discoloration are caused by genetic and environmental factors. It may be impossible to prevent aging, however, thanks to years of research, we can offer scientifically proven skincare products which help slow down the ageing process. The results are tighter, smoother skin, less visible wrinkles and a more youthful complexion.
We've teamed up with the world's leading advanced skincare brands to offer you the most advanced achievements in the cosmeceutical industry all in one eco-friendly and sustainable beauty box.  Our clinically backed brand partners use pharma-grade quality ingredients and ground-breaking dermal delivery systems in order to achieve real and long lasting results. A good anti-aging skincare routine containing anti-aging creams and anti-aging serums can always help make a huge difference. Our products are proven to significantly reduce the depth and length of wrinkles, increase skin brightness, reduce the intensity of under-eye circles and increase the production of collagen. 
If you're searching for treatments to combat aging, you first need to know which ingredients are most suited for your skin, which is what you'll find in our beauty box. These products contain a variety of ingredients known to minimise signs of aging such as vitamin A (retinol, retinoid or retinaldehyde), vitamin C (ascorbic acid), peptides, growth factors, glycolic and hyaluronic acid. They are known to be hydrating and exfoliating which means they can increase cellular turnover and plump up the skin. 
When it comes to the best treatment for aging, it is important to look for products that will make your skin better, not worse. The best place to start is with the dermoi Fountain of Youth Beauty Box which contains an Anti-Aging Skincare Routine and Anti-Ageing Facial Treatment, all delivered to the comfort of your home.
Step 1: Nourish
The best way to prevent aging is actually from withing. Skin Vitality 2 is an ideal all-round skincare supplement. It is a broad-spectrum multivitamin with added Omegas and antioxidants. Its formula is vital for greater skin protection and less moisture loss. It also helps to maintain hair, nails and overall body health and wellbeing, assisting the immune system and reducing fatigue.  The perfect supplement to start your journey to glowing, youthful skin.
Step 2: Restore
Refresh the skin and soften the appearance of sun damage with the Osmosis Skincare Purify Enzyme Cleanser. This Cleanser gently removes dirt and make-up and cleanses the pores. It provides daily exfoliation using fruit enzymes without irritating the skin, improving overall radiance and reducing rough skin texture. 
Step 3: Clarify
Now your skin is perfectly clean, it's time to restore it to all its glory with the Endocare Tensage Serum. This non-oily Growth Factor cream is formulated to regenerate and firm mature and photo-damaged skin leaving it tighter, smoother and more radiant. The growth factor works on skin rejuvenation and repair at the cellular level by increasing collagen and elastin production, aiding in the reversal of aging. Gradually your skin is getting more youthful with less visible signs of aging. 
Step 4: Protect
The key to youthful skin is SPF! Heliocare 360° Fluid Cream is an ultra-smooth, rapidly absorbing gel suitable for all skin types. It feels completely weightless on the skin and dries to leave a semi-matte finish. The BioShield System absorbs high‐energy visible light at the skin's surface and helps neutralize the action of infrared-A within the skin.
Step 5: Indulge
You've looked after your skin at home, now it is time to get a clinical strength facial – from the comfort of your own home! Your at home skincare routine should be used to prolong the benefits of a facial, this means that you will see longer lasting results.
Our Beauty Boxes are designed to be reused again and again. Whether you need beautiful storage or a decoration on your shelf, the dermoi! Beauty box is the perfect gift. Our boxes are made from a mix of recycled and waste paper and are 100% recyclable. All aspects of our packaging are eco-friendly; our bubble wrap is biodegradable and wrapping tissue is recycled and recyclable. Orders over £40 also receive a 100% degradable dermoi! tote bag which can be reused countless times to prevent plastic waste. 
Key Benefits
Visibly firmer and smoother skin in 4 weeks

More radiant a brighter complexion

Improves overall radiance

Dramatically improves Fine Lines and Wrinkles

Improves dull tired skin

Melts away impurities and pollution particles

Removes damaged keratin from top layer
Ideal for:  Ageing Skin, Pigmentation
Skin Type: All skin types including Normal skin, Aging skin, Mature skin, Acne-prone skin, Oily skin, Combination skin
what's the deal?:  £150 of value for only £99!
Sharing is caring: 100% of the profit goes to charity.
We understand that ageing is a daunting prospect and we all want to look 21 forever. Our aim is to get you to a place where you're happy with the way your skin looks and keep the fine lines and wrinkles at bay for as long as possible.
Our team of skincare experts are experienced and knowledgeable and will work with you to find the best possible solution for you. Our skin experts are passionate about improving and controlling your symptoms so you can live your life without worrying about your skin. We're here for you every step of the way.
Book a no-obligation consultation with an experienced acne practitioner to examine and discuss your acne. You can call us directly or request a call back.
This beauty box contains:
Advanced Nutrition Programme Skin Vitality 2 - Ingredients:
vitamin C (ascorbic acid, magnesium ascorbate), bulking agents (microcrystalline cellulose, dicalcium phosphate, calcium tri phosphate), fish oil, capsule shell (fishgelatine, glycerol), evening primrose oil (antioxidant: dl-alpha tocopherol in sunfl ower oil), calcium citrate, lutein prep (lutein 10%, corn starch, modifi ed starch, sodium ascorbate, glucose, antioxidant: dl-alpha tocopherol), niacin (as nicotinamide), capsule shell (hydroxypropyl methylcellulose, colours (titanium dioxide, copper complex of chlorophyllins), vitamin E (d-alpha-tocopherol succinate), anti-caking agents (silicon dioxide, vegetable magnesium stearate), pantothenic acid (calcium d-pantothenate), calcium carbonate, choline bitartrate, bilberry fruit extract (Vaccinium myrtillus) and bilberry fruit powder (Vaccinium myrtillus) fruit, citrus biofl avonoid complex, magnesium citrate, zinc citrate, tablet coating (hydroxypropyl methyl cellulose, colours: titanium dioxide, ribofl avin, glycerin), beta carotene (from Dunaliella salina algae) prep (mixed carotenoids, sodium alginate, soya protein, gum arabic, maltodextrin, corn oil, citric acid), acacia gum, thiamine (thiamine hydrochloride), manganese ascorbate, vitamin B6 (as pyridoxine hydrochloride), ribofl avin, inositol, para amino benzoic acid (PABA), iron fumarate, rosehip powder, grapeseed (Vitis vinifera) extract (95%OPC), lycopene prep (lycopene 10%, corn starch, modifi ed starch, glucose, antioxidants: dl alpha tocopherol, sodium ascorbate), anti-caking agent: stearic acid, turmeric (Curcuma longa) dried root powder, green tea (Camellia sinensis) extract (50% polyphenols), cross linked cellulose gum, vitamin A palmitate prep. (antioxidant dl-alpha tocopherol), sodium borate, hesperidin powder, rutin powder, vitamin D prep. (ergocalciferol, acacia gum, sucrose, sunfl ower oil, corn starch), sodium molybdate, chromium picolinate, d-alpha tocopherol, glycerine, sodium selenite, folic acid, potassium iodide, vitamin B12 (hydroxycobalamin, methylcobalamin), glazing agent: carnauba wax.
Osmosis PUrify Enzyme Cleanser - Ingredients:
Water (Aqua), Fortunella Margarita (Kumquat) Fruit Extract, Actinidia Chinensis (Kiwi) Fruit Extract, Melia Azadirachta (Neem) Fruit Extract, Coco-Glucoside, Papain, Bromelain, Maltodextrin, Citrus Aurantium Dulcis (Orange) Oil, Citrus Paradisi (Grapefruit) Peel Oil, Guar Hydroxypropyltrimonium Chloride, Dehydroacetic Acid, Benzyl Alcohol, Potassium Sorbate, Citric Acid.
Endocare Tensage Serum - Ingredients:
Aqua Snail Secretion Filtrate Hydrolyzed Soy Protein Methyl Gluceth-20 Ethylene/Acrylic Acid Copolymer Hydrogenated Polyisobutene Portulaca oleracea extract PEG-7 Glyceryl Cocoate Sericin Niacinamide Ascorbyl Glucoside Squalane Glycerin Propylene Glycol Tocopheryl Acetate Hexylene Glycol Pentylene Glycol Phenoxyethanol Sodium Hyaluronate Fructose Trechalose Hydrolyzed Caesalpinia spinosa Gum Caprylyl Glycol Lactitol Ubiquinone Dibutyl Adipate Xanthan Gum Methylsilanol Hydroxyproline Aspartate Chlorphenesin Disodium EDTA Sodium Methylparaben Caesalpinia spinosa Gum Arginine Sodium Carbomer Dichlorobenzyl Alcohol Parfum Tromethamine Limonene Linalool Hexyl Cinnamal Citronellol Butylphenyl Methylpropional Benzyl Salicylate Geraniol
Heliocare Fluid Cream SPF50+ - Ingredients:
Aqua C12-15 Alkyl Benzoate Diethylamino Hydroxybenzoyl Hexyl Benzoate Bis-Ethylhexyloxyphenol Methoxyphenyl Triazine Diethyl ButamidoTriazone Isoamyl Laurate Emollient PPG-15 Stearyl Ether Hexylene Glycol Caprylyl Methicone Titanium Dioxide Dipropylene Glycol Dibenzoate Emollient Ethylhexyl Triazone Hectorite Trilaureth-4 Phosphate Emulsifying Ethyl Ascorbic Acid Polypodium Leucotomos Leaf Extract Ethylhexyl Ferulate Ferulic Acid Caffeic Acid Glycerin Humectant Physalis Angulata Extract Ceteareth-25 Caprylyl Glycol Melanin PPG-15 Stearyl Ether Benzoate Sodium Citrate Camelia Sinensis Extract Tocopheryl Acetate Panthenyl Triacetate Antistatic Parfum Arginine Hydroxypropylcellulose Disodium Ethylene Dicocamide PEG-15 Disulfate Ethylhexylglycerin Ethyl Linoleate Caprylic/Capric Triglyceride Oleyl Alcohol Butylene Glycol Manganese Oxide Oxothiazolidine Tocopherol Lecithin Sodium Benzoate Linalool Limonene.
This sunscreen is non-comedogenic, paraben-free & dermatologically tested.
Step 1: Advanced Nutrition Skin Vitality 2
Take the contents of one blister strip once daily with a meal. Each blister strip contains: multivitamin/mineral, advanced antioxidant complex, vitamin C with black elderberry and bilberry extracts, and omega 3 and 6 fatty acids.
Step 2: Osmosis Purify Cleanser
Apply one pump to damp skin and lather. Leave the cleanser on for 1 minute before rinsing thoroughly. Use this product twice daily, in the morning and in the evening. For heavy make-up, it is advised to double cleanse.
Step 3: Endocare Tensage Serum
Apply to cleansed skin every evening for best results. This product has been packaged using an airless vacuum pump to protect it against oxidisation. Before first use, turn the product upside down and tap the bottom a few times to loosen the product, then return the product to an upright position and depress the pump until the product dispenses. The product is white in colour but drive quickly without any residue.
Step 4: Heliocare Fluid Cream SPF 50+
Apply to clean skin every day, especially before sun exposure. Repeat as necessary, particularly after bathing, if perspiring, or after towel drying. Can be worn under makeup.
Step 5: Enjoy a facial 
You've looked after your skin at home, now it is time to get a clinical strength facial - from the comfort of your own London home! Your at home skincare routine should be used to prolong the benefits of a facial, this means that you will see longer lasting results.