Vitamin C is an essential vitamin that supports the regular function of our entire body. But, Vitamin C can also have tremendous benefits for the quality of our skin. In the last few years there has been a surge in Vitamin C serums in the mass market, all claiming to revitalise your skin. So, how do we incorporate Vitamin C into our skincare routines effectively? This article will demonstrate the benefits of Vitamin C and also offer some of the best Vitamin C serums available on the market.
What is Vitamin C in skincare?
With regard to skincare, Vitamin C is described a potent antioxidant that can offer incredible benefits for your skin. Due to its antioxidant qualities, Vitamin C is able to neutralise and absorb a variety of free radicals such as pollutants and tobacco smoke. By removing free radicals from the skin, your pores are less likely to become clogged or inflamed by a variety of toxins, helping to promote a blemish-free complexion.
Why is Vitamin C important in skincare?
Vitamin C is praised for its variety of positive effects on the skin and its ability to protect the skin from a collection of potential damages. For example, Vitamin C can help to protect you against harmful sun damage. Since UV rays are considered to be a form of free radical molecules, Vitamin C can help to stabilise missing electrons within the skin, helping to render the UV rays practically harmless. Therefore, Vitamin C can help to prevent premature aging, as well as more serious skin conditions such as skin cancer.
Continuing with its anti-aging abilities, Vitamin C serums can also stimulate increased collagen production. Since collagen is known for depleting dramatically over time, Vitamin C can help to restore collagen within the deeper layers of the skin, offering a softer and plumper skin surface.
Finally, Vitamin C causes little to no irritation to the skin. As a result, this powerful nutrient, and indeed Vitamin C serums themselves, are suitable for all skin types.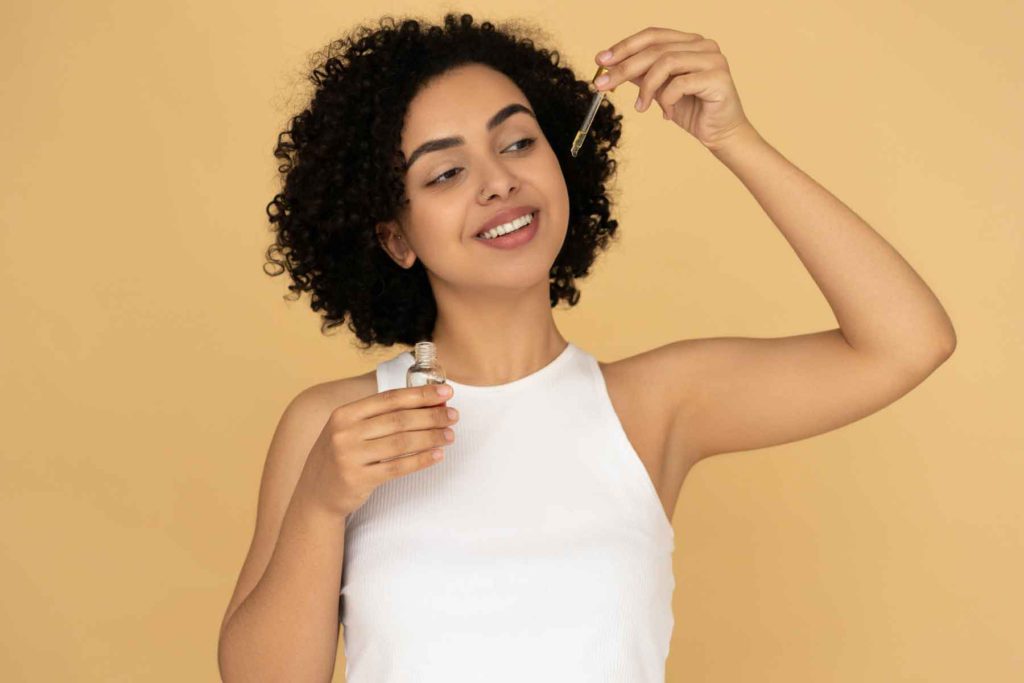 Can Vitamin C improve the skin?
Not only can Vitamin C promote effective benefits for our overall complexion, it can help to maintain the quality and function of the skin. Research has shown the Vitamin C serums can increase the speed in which wounds heal, seen by its soothing effects on sunburns. Therefore, we can infer that Vitamin C can reduce inflammation and create a more balanced and even skin tone.
Vitamin C serums can also help treat various forms of hyperpigmentation, due to its skin brightening abilities. Thus, Vitamin C serums can help to fade stubborn blemishes such as dark spots or acne scars, helping to promote a clearer complexion overall.
How do you use Vitamin C in a skincare routine?
Vitamin C serums are considered to be an essential asset to any skincare routine and are a very easy product to incorporate into any daily skincare routine. In terms of how much of the Vitamin C serum you should use, spends on the dosage. If you are using a serum that uses a high concentration of Vitamin C, you should only need to use a few drops to see beneficial results. In fact, many professionals believe that one bottle of high-quality Vitamin C serum should last you around 6 months, meaning that you should only use a small amount each time. Apply a few drop onto the tips of your fingers and push the product softly around your face in order to achieve the promised results.
When should I apply Vitamin C in my skincare routine?
Vitamin C serums are very versatile and can be incorporated as part of both a morning and evening skincare routine. However, it is recommended that you use Vitamin C serums as part of your morning skincare routine as they will be more effective at neutralising free radicals that attack the skin throughout the day. It should also be mentioned that Vitamin C serums are most effective when applied after cleaning your face and applying a toner. This is because cleansers and toners have a much thinner consistency than Vitamin C serums, so should be applied first in order to avoid becoming stuck between they layers of thicker products.
Should you use Vitamin C on your face every day?
As with all skincare products, many professionals recommend applying Vitamin C serums gradually in your skincare routines, especially to begin with. Try applying the Vitamin C serum every other day until your skin builds up enough tolerance to use the product every day. When your skin becomes strong enough, you can use Vitamin C serums as part of your daily skincare routine.
Which form of Vitamin C is best?
The most potent and beneficial form of Vitamin C is L-ascorbic acid, as it can help to treat both oily and normal skin types. L-ascorbic acid is seen in a variety of high-quality Vitamin C serums and is regarded as the most popular form for skincare. At Dermoi! we offer a selection of Vitamin C serums, a majority of which contain L-ascorbic acid. For example, the 'Vitamin C Brightening Drops' from Indeed Labs contain a potent formula of ascorbic acid. This powerful serum helps to nourish and rejuvenate the skin whilst also offering complete protection against harmful free radicals. As such, this serum can produce younger looking skin as well as helping to maintain a healthy complexion. The 'Vitamin C Brightening Drops' are currently available on the Dermoi! online store for just £18.99.
What can you not mix with Vitamin C?
Although layering skincare products can seem like a fun and unique way to experiment with your skincare routine, without safe guidance, it can cause detrimental effects to your skin. For example, many professionals condemn mixing Vitamin C with retinol. Evidence has shown that when Vitamin C and retinol are combined, it can cause extreme redness and peeling of the skin. Therefore, it is always advised that you research your skincare products before deciding to mix or layer them.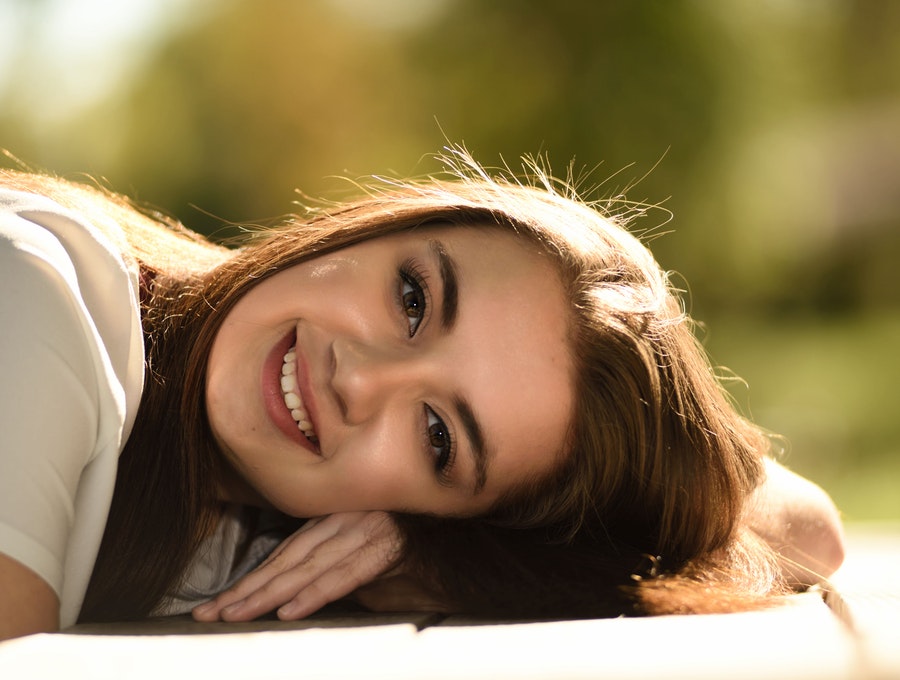 Can I use Vitamin C after exfoliating?
Exfoliation offers an array of incredible benefits for the skin as it allows enlarged pores to become clear of any oil, dirt or other debris that has become stuck in them. Thus, regular exfoliation can prevent acne breakouts and promote a better looking complexion. By pairing exfoliation with a Vitamin C serum , you are able to help brighten the skin and produce a health glow. Therefore, it is recommended that you apply a Vitamin C serum after exfoliating to help create a more flawless skin surface.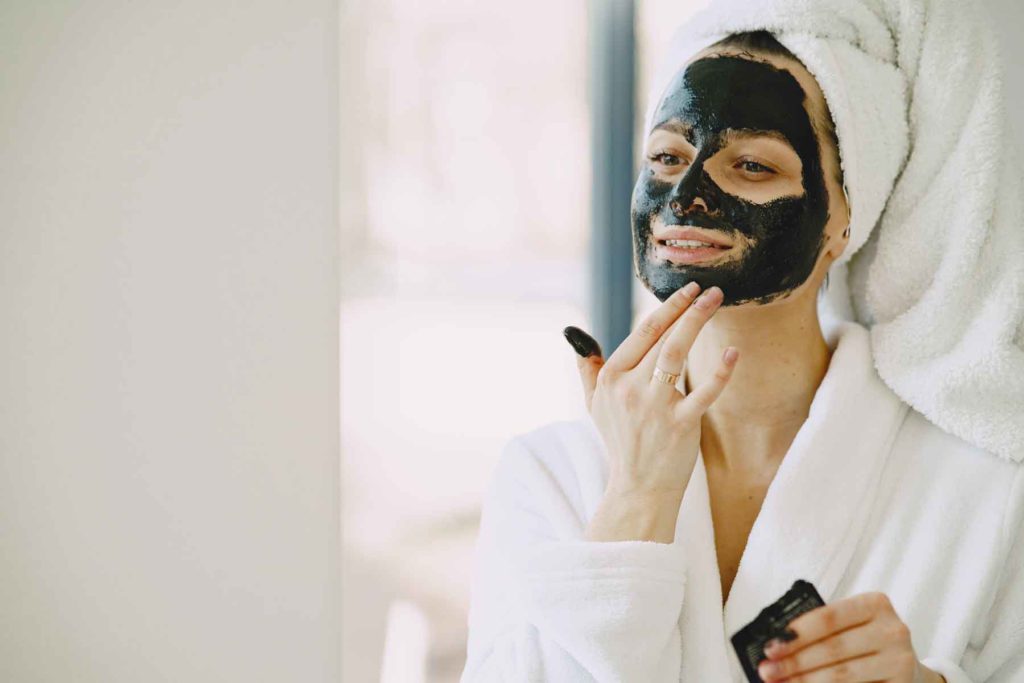 What is the best time to use Vitamin C?
As mentioned previously, Vitamin C serums are filled with antioxidants that help to absorb and protect the skin from dangerous UV rays. Because of this many professionals advice the you use Vitamin C serums in the mornings, when the UV light levels are at their highest.
Vitamin C serums are quickly becoming a popular product within larger beauty circles and it is becoming clear as to why they are being praised so much. For such a simple product, Vitamin C serums offer an eclectic mix of benefits for the skin. If you wish to see the positive effects of Vitamin C for your skin, try out the products and advice recommended within this article and help nourish and protect your skin.