Over time collagen has proven to be a fantastic substance in the fight against aging. Many people praise the effect it has on their skin and would not complete their skincare routine without it. The battle between topical collagen and collagen supplements is ongoing on the mass market, with many still deciding to side with topical collagen products. But with the rise of topical collagen products, is collagen as effective when just applied to the face? This article will explore collagen, more specifically topical collagen and competing for collagen supplements, and answer every question you have about this fantastic treatment.
What is collagen for skin?
Simply, collagen is an essential protein that makes up around a third of your body's entire protein composition. This powerful protein contributes to the healthy formation of bones, skin, hair and muscles. Therefore, collagen is a fantastic asset for many anti-aging skincare routines as it creates plumper and younger-looking skin.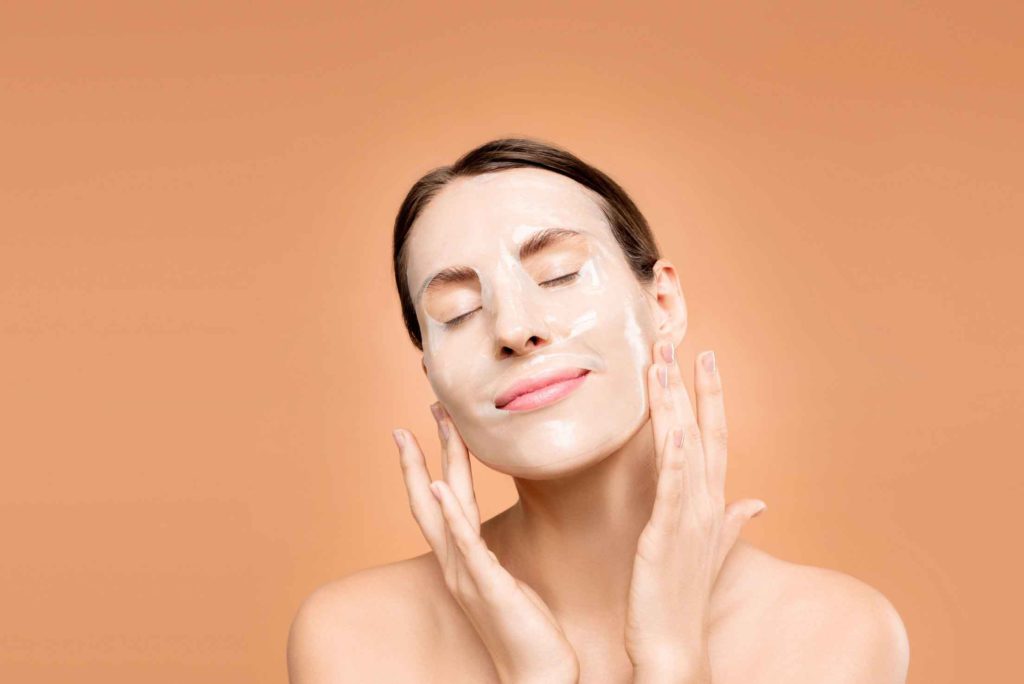 Why putting collagen on your face just doesn't work
Although there is an array of high-end brands selling expensive collagen products, studies have shown that there is little to no evidence that topical collagen products actually increase collagen within the skin. This is because collagen molecules are too heavy and large to even penetrate the upper surface of the skin. Moreover, because the collagen molecules do not penetrate the skin, they cannot enter the bloodstream, meaning they cannot even work towards building new collagen proteins or travel to affected areas, such as blood vessels. Because of this, evidence suggests that topical collagen supplements are practically redundant.
Is it safe to take collagen supplements?
Collagen supplements are a more effective way to enhance your collagen production and achieve younger-looking skin. Most collagen supplement manufactures use a process called 'Hydrolyzation', which helps to artificially break down the collagen molecules into smaller peptides. As a result, these smaller molecules can easily penetrate the skin and create a tighter and firmer skin surface. Although many people praise the use of collagen supplements, mainly for the benefits they have on the skin, like any manufactured supplement, the FDA cannot officially validate any claims that the certain manufacturer proposes.
The benefits of taking collagen supplements for your skin
Collagen supplements offer wider overall health benefits from the inside out, helping to repair damaged cells and contribute to normal biological functioning. However, they also offer a multitude of other benefits for the skin. For example, collagen supplements help to improve the skin's elasticity, which in turn, helps to maintain tightness in the skin. As a result, tighter skin helps to reduce the visible signs of aging, such as fine lines and wrinkles.
Moreover, due to its ability to repair damaged cells quickly, collagen supplements have been used to treat acne and acne scars. Therefore, with continued use, collagen supplements can help to create a clearer and smoother complexion.
Furthermore, collagen supplements have proven to allow increased moisture retention in dehydrated skin. A collection of studies has shown that certain collagen supplements can help to rehydrate dry skin as well as heal wrinkles that have formed deep within the skin. Thus, evidence suggests that collagen supplements can leave skin looking plumper and softer.
What is the best collagen supplement?
As mentioned previously, collagen supplements are able to successfully increase collagen deep within the skin as a result of this, many skincare brands are offering collagen supplements in a variety of different forms. But what is the best way to consume collagen supplements? At Dermoi! we offer a wide selection of skin supplements and here are just two of our favourite collagen supplements that are available on the Dermoi! online store:
Firstly, the 'Skinade Collagen Drink Sachets' from Skinade, which are now available for £32.36 for 10 sachets. This supplement is filled with 700mg of hydrolysed collagen, allowing for easy access to the skin. Thus, one sachet of this supplement can lead to hydrated, firmer and younger-looking skin. Moreover, in a 100-day clinical trial, 100% of participants noticed more hydration in their skin. Not to mention, this supplement can be dissolved into 150ml of water, making it easy to consume on the go.
Secondly, the 'Boost Peptide Activating Mist' from Osmosis Skincare contains a mixture of collagen peptides, hyaluronic acid and green tea to help create younger-looking skin as well as combat skin dryness and redness. Moreover, this product can be used as part of your cleansing routine or just throughout the day, giving you more attractive skin with ease. The 'Boost Peptide Activating Mist' is available for just £29.95.
How long does it take for collagen supplements to work?
Studies have shown that on average collagen supplements take around 4-6 weeks onwards to show their described benefits. Thus, it is vital that you take these supplements regularly and consistently to ensure that you give your skin enough time to become familiar with the product and show the promised results.
When should you apply collagen?
In terms of adding collagen into your skincare routine, it is recommended that you start using collagen regularly in your 20s. This is because, at this age range, your skin is beginning to become vulnerable to the visible signs of aging. Therefore, collagen supplements can be used as a preventive measure against premature aging.
Adding on to this, if you are deciding to use a collagen supplement, make sure to follow the manufacturer's specific instructions and do not take more than recommended. Furthermore, if you are still using a topical form of collagen, make sure to apply the product twice a day, once in the morning and once in the evening.
Like many high-end skincare products that are often promoted towards the mass market, collagen is shrouded by mystery and false information. Although many brands and customers praise the invention of topical collagen for younger-looking skin, multiple scientific bodies have empirical evidence that completely disagrees. If you are looking for a safe and scientifically proven way to add collagen to your skin, try one of our recommended collagen supplements and create a stable path towards younger-looking skin.