As the COVID-19 pandemic continues to rage throughout the world, it is more important than ever to take care of our skin, especially our face. With the advent of masks and the lack of fresh air we might be getting, our faces are becoming stifled and attacked by harsh bacteria and pollutants, which can cause horrible acne breakouts for some. Luckily, Dermoi offers a range of high-quality facial treatments that treat acne at its root cause, helping you to feel refreshed and ready to tackle the new world among us.
Dermoi acne treatments are tailored to your type of acne
Here at Dermoi, we are determined to treat all skin types. Whether its acne-prone skin or dry skin, we offer a range of treatments to revitalise your skin, leaving you with a brighter and clearer complexion. Not only will you gain a personalised treatment, at Dermoi, but we also allow our therapists to come to you. This means that you can indulge in our luxury treatments from the comfort of your own home. Moreover, each therapist will be equipped with full PPE and follow the government enforced guidelines with care. A majority of our treatments are accompanied with a 15-minute consultation, where your aesthetician will talk you through the process of your treatment, as well as answer any questions that you may have.
In terms of acne treatment, Dermoi offers two states of the art facials, both suitable for acne-prone and oily skin. Adding on to this, many clients said that they had visibly clearer skin after just one session, giving you instant and effective results.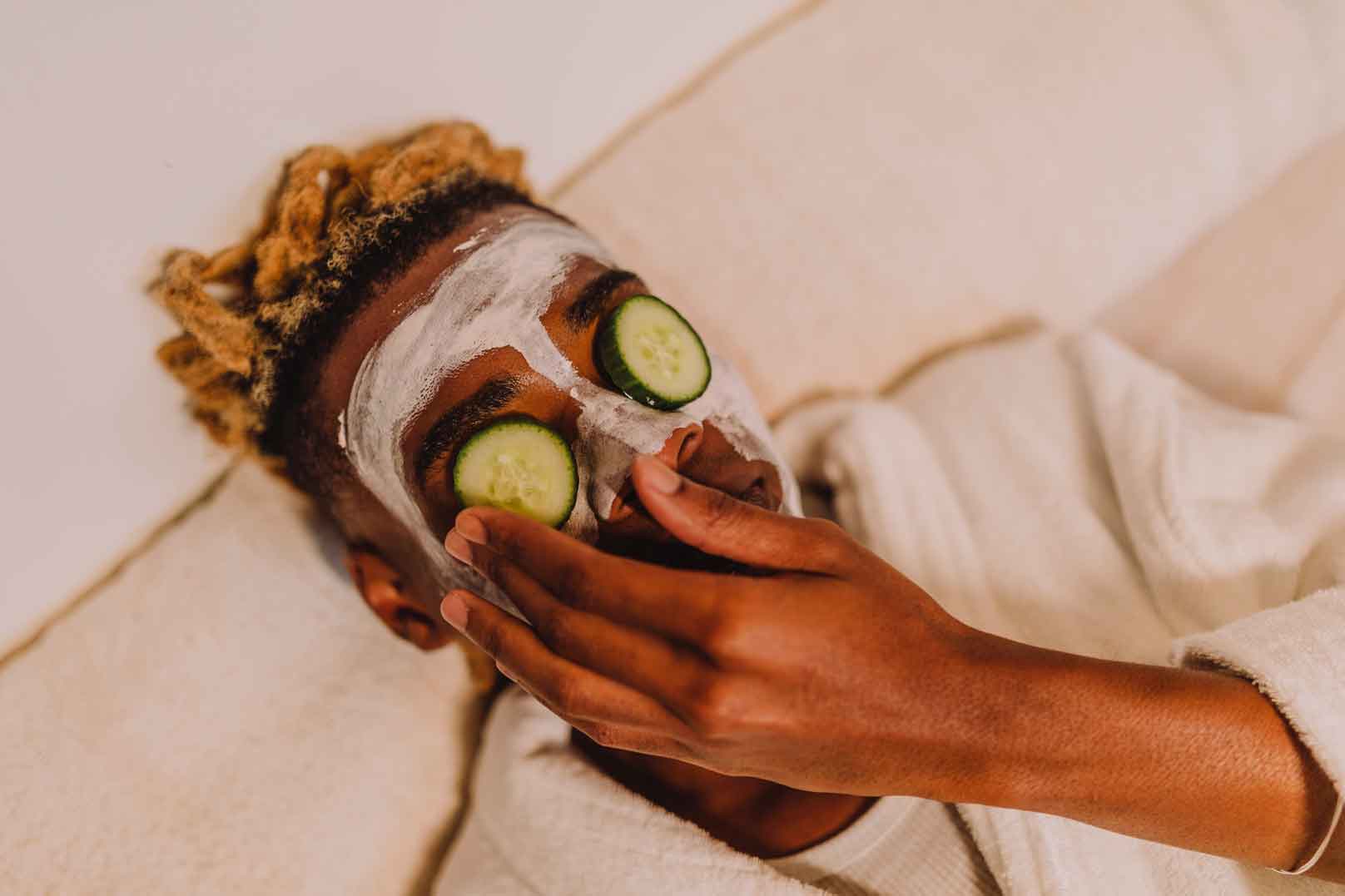 Why is it important to have regular facial treatments if you have acne?
Acne is usually caused by excess oil, dirt and toxins becoming stuck inside your pores, eventually creating a pimple. Facial treatments help to eradicate those impurities to give you clearer looking skin. For example, many facial treatments use exfoliation to remove to top layer of dead skin, which in turn, unclogs your pores and allows new skin to form. Moreover, regular facial treatments help to kill certain bacteria that cause acne, allowing your skin to feel cleaner and more refreshed. Finally, facial treatments are often relaxing and soothing procedures, which helps to regulate our stress hormones. As a result, this allows less oil to be secreted into our glands, helping to deter breakouts. It is recommended that you have a facial treatment every three to four weeks on average. This is because this is how long your skin's life cycle lasts. Therefore, by waiting an adequate amount of time for your next facial, your skin cells will have deceased, making you ready to have an exfoliating treatment, like a facial.
How Dermoi facial treatments tackle acne
Currently, Dermoi offers two facial treatments for acne. First is the 'Osmosis Acne Healing Treatment' from Osmosis Skincare, retailing at £95.00. This facial is most suited for those with acne prone and oily skin, though is also suitable for those with problem skin. By using a combination of active powders and a high concentrate of Vitamin A, this healing treatment restores the epidermis, therefore, clearing congestion and inflammation. Osmosis Skincare's products are scientifically formulated to heal the skin from within, which allows your skin to become more defensive against harsh pollutants and environmental stressors. This particular treatment also helps to reduce visible acne scarring, giving you a smoother complexion overall. It is advised that you have 6 regular treatments, in order to see the complete benefits for your skin.
Secondly, Dermoi offers the 'iS Clinical Acne Healing Peel', from iS Clinical for £115.00. This facial is also suitable for those with acne prone or oily skin. The 'iS Clinical Acne Healing Peel' is used to help exfoliate the skin. Using glycolic acid and papaya extracts, this treatment helps to unclog your pores and regulate oil production, helping to prevent breakouts from developing in the near future. Moreover, this treatment requires no downtime, giving you instant improved results.
iS Clinical chemical peels: Are they suitable for acne scars and blemish-prone skin?
As mentioned previously, the 'iS Clinical Acne Healing Treatment' from iS Clinical is perfect for blemish prone skin and even reducing the appearance of acne scars. This is because the treatment uses a collection of growth factors and amino acids, which act as healing agents for the skin. As a result, the skin is able to replenish itself and reduce the appearance of acne scars. Additionally, the use of active ingredients within this treatment work to increase collagen production, giving you healthier and younger looking skin, which is able to quickly replace the dead skin cells. This facial treatment also makes use of iS Clinical's wide range of fantastic products, which are mostly derived from botanicals, giving you innovative treatments that still have that natural touch. In terms of blemish prone skin, this treatment works to reduce the appearance of blemishes by controlling sebum production, which in turn, prevents frequent breakouts from occurring.
Osmosis Vitamin A Infusions: How they heal different types of acne
Osmosis' Vitamin A infusions help to treat a wide variety of acne with the use of their high-quality products in our facials. These products work to remove underlying congestion and reduce the occurrence of cystic acne. Moreover, this facial treatment incorporates galvanic technology, ultrasound stimulation, LED light therapy and massage techniques as a way to increase blood flow around the face. This helps to increase cell turnover to create smoother skin and reduce the effects of breakouts. Moreover, this treatment uses lymphatic massage to aid in lymphatic drainage, helping to remove toxins and pathogens from your body. Therefore, this treatment can help to boost immune system, which is perfect for these unsettling times, where our health is paramount.
Facial treatments are often a necessity for those with acne, as they help to remove toxins, bacteria and dead skin more effectively than any product on the mass market. So, if you feel as if your acne needs a little extra TLC, try looking into our wide range of facial treatments and help restore your skin back to its regular self. Our therapists offer COVID secure treatments available at your home. Thus, you are able to sit back and relax and allow our treatments to get to work fighting against problem skin.