Vitamin infused facials, and other forms of therapy, have been a significant trend in beauty circles for a number of years. We all wish that we can gain an adequate amount of nutrients without changing our diets or our daily routines, and vitamin infusions help to achieve that desire. But, like many up-and-coming beauty trends, many have accused vitamin infusion therapy, particularly through the form of an IV, to be redundant. In this article, we will be addressing the new phenomenon of vitamin infused beauty treatments and recommending a collection of facial treatments that offer the best results.
What is a vitamin infusion facial?
Typically, a vitamin infusion facial treatment involves transporting essential vitamins back into the skin, which are usually lost due to our diets or other environmental factors. These types of treatments are usually carried out by using ultrasound or soundwave technology, which helps to infuse the vitamins into the deeper layers of the skin. Vitamin infusion facials aim to treat wrinkles, uneven skin tones and hyperpigmentation. Also, these types of facials can give you a healthy and radiant glow almost instantly, ensuring a more attractive complexion.
List of most important ingredients in a facial vitamin infusion
Each vitamin infusion facial treatment will offer a different collection of vitamins, depending on the needs and wants of your particular skin type. That being said, many of these facial treatments will use some of the same highly powerful vitamins for better looking skin.
For example, many facial vitamin infusions use Vitamin A to help nourish the skin cells at a deeper level. Vitamin A is a powerful antioxidant that helps to neutralise harmful free radicals within the skin. As a result, this particular ingredient helps to brighten hyperpigmentation for a more blemish-free complexion.
Moreover, a facial vitamin infusion may include Vitamin C to help stimulate increased collagen production. This vitamin encourages collagen to thicken the dermis, which allows for the formation of younger and thicker skin to form. Plus, Vitamin C is also an antioxidant, which helps protect the skin from harmful UV radiation. Therefore, Vitamin C can help prevent the formation of fine lines and wrinkles.
Finally, Nicacinamide, also known as Vitamin B3, helps to shrink the size of enlarged pores and balance oil production within the skin. Thus, this vitamin is perfect for acne prone skin, as it helps to diminish existing breakouts and prepare the skin to prevent future breakouts. A facial that uses the type of vitamin infusion can ensure a blemish-free complexion and the reduction of acne scars.
Are facial vitamin infusions safe?
For the most part, facial vitamin infusions are completely safe, especially when carried out by a trained beauty therapist. This is because these types of treatments help to nourish the skin on a deeper cellular level, helping to fight infection or inflammation within the skin. Furthermore, facial treatments that use vitamin infusions can have instant results and help to promote healthy cell turnover.
However, it should be mentioned that, if your body absorbs too many vitamins, it can have a negative effect on your vital organs. Thus, it is paramount that you leave enough time for your skin to rejuvenate itself, before undergoing your next facial vitamin infusion.
What are the best Vitamin A facial infusion treatments?
At Dermoi!, we offer a wide selection of facial infusion treatments that can be carried out safely in the comfort of your own home. Listed below are three of the best Vitamin A facial infusion treatments, which all use a collection of Osmosis Skincare's high-grade products. Each facial treatment that is mentioned in this article is available for only £95.00. For more information about these treatments, please visit the Dermoi! website.
Firstly, the 'Osmosis Acne Healing Treatment', which is perfect for those with acne-prone skin or acne scarring. Using a combination of active powders and a high concentration of Vitamin A, this facial treatment helps to clear underlying congestion and restore the epidermis. Thus, the 'Osmosis Acne Healing Treatment' can help to reduce the sight of acne scars and prevent inflammation, as well as harsh breakouts.
Next, the 'Osmosis Deep Hydration Facial', which aims to nourish and protect dehydrated skin. This facial vitamin infusion also uses a 2% Vitamin A infusion, as well as lymphatic massage, which helps to boost circulation and strengthen facial muscles. These combined treatments help to boost healthy cell turnover, giving you smoother, plumper and firmer skin after just one session.
Finally, the 'Osmosis Rough Skin Facial', a facial vitamin infusion treatment that is specifically designed to treat male skin. Much like the other facials, this treatment also uses a 2% Vitamin A infusion, to help calm internal inflammation and deeply nourish the skin. Adding on to this, the 'Osmosis Rough Skin Facial' also uses a combination of galvanic technology, ultrasound stimulation, LED light therapy and vibrating massage, to help smooth out stubborn wrinkles and prepare the skin for new skin cell regeneration.
What is vitamin infusion therapy?
Other forms of vitamin infusion therapy involve receiving vitamins directly into the bloodstream, through the use of an IV. This form of treatment is also used in wider medical fields, as it is said to be an effective treatment for a wide range of conditions, such as asthma, CPOD and Parkinson's disease. In terms of skincare, vitamin infusion therapy can be used to promote better looking skin by directly transporting Vitamin A, or even collagen, into the bloodstream.
Are vitamin infusions worth it?
Despite the claims that vitamin infusions can help you achieve better looking skin, there is little to no empirical evidence that they actually work. This is because vitamin infusions do not provide a healthy environment for the vitamins to be absorbed, meaning they are potentially pointless. Thus, if you are looking to use vitamin infusion therapy for a medical condition, it is best to avoid the treatment and maintain a balanced diet instead, so that your body can better absorb essential vitamins.
In terms of vitamin infusions for the skin, these treatments are also non-effective, as they cannot target specific areas of the skin. Therefore, it is best to undergo a facial vitamin infusion, so that the vitamins can target the skin cells directly.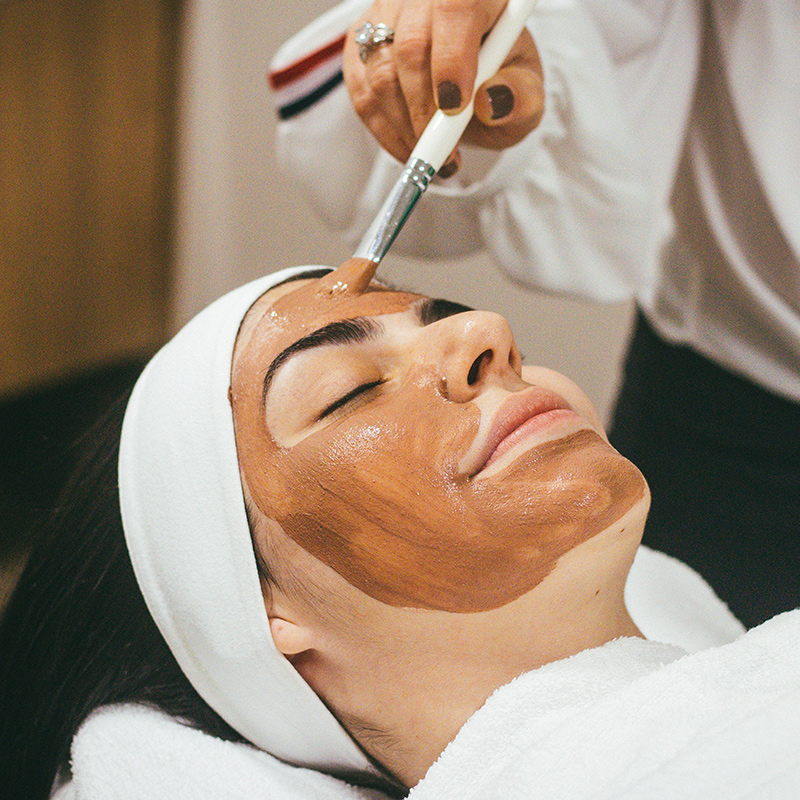 How long does a vitamin infusion last?
On average, it is said that facial vitamin infusion can show beneficial effects for up to 6-8 weeks. Therefore, it is important that you allow the treatment to impact the skin fully, before undergoing another facial treatment.
Vitamin infusion treatments can be an amazing way to nourish and revitalise your skin. However, evidence suggests that vitamin infusion through the form of an IV can be waste of a client's hard-earned money, and even cause damage to vital organs, such as the liver. If you are looking for a safer and more effective way to restore your skin, try out one of our facial vitamin infusion treatments, and help add an extra boost of vitality into your skin.