As we continue our journeys into the world of skincare, there is no denying the impact of gendered marketing on certain skincare products. From cleansers to toners, it seems that every product is designed to fit snugly into the tight restraints of the masculine and feminine gender binaries. But can certain skincare products be used as a unisex product? In this article we will be illustrating the differences between mens' and women's skin, as well as recommending some of the best products for male skin.
Are skincare products unisex?
Despite what the mass market has led you to believe, a majority of skincare products are not directed to a specific gender, or even sex. In fact, skincare products are designed to treat and nourish a specific skin type. Thus, if you have an oily skin type, for example, you can use any product aimed at oily skin, even if it is marketed to your opposite gender. Therefore, products can be used on both male and female skin without any harm.
Why do we need a skincare routine?
Our skin is possibly our most vital organ and needs the upmost care and protection. As such, it is important that we develop an effective skincare routine to help us maintain our skin. Adding on to this, a skincare routine can help protect us against dangerous illnesses and skin conditions. For example, when we apply SPF as the final stage of our skincare routine, we are protecting ourselves from harsh sun damage, which can lead to premature aging, dark spots and even skin cancer.
Skincare routines can also prevent and control acne breakouts. By regularly cleansing and exfoliating the skin, you are better able to unclog enlarged pores that are often filled with excess oil hair or other debris. Therefore, when your skin is clean and clear, breakouts are less likely to form.
Finally, maintaining healthy skin is the perfect way to boost our self-confidence. Our skin is often the first thing someone notices about us, so it is important to upkeep a healthy glow. With better looking skin, you are able to gain the confidence to reach for your nearest goal.
Is there a difference between male and female skincare?
As mentioned previously, a lot of skincare products can be used on both male and female skin. However, there are some subtle nuances that distinguish male and female skincare products.
Firstly, male skincare products do not use a lot of exfoliants. This is because the act of shaving is used as a regular exfoliation process for a lot of men. Therefore, by maintaining your facial hair growth, you will be better able to unclog your pores.
Moreover, since women tend to age at a dramatically faster rate than men, a lot more anti-aging products are marketed towards women. Ingredients such as retinol or hyaluronic acid are often displayed in many female skincare products, as they help to increase collagen density, which is often lost as women approach menopause.
The best skincare products for men
At Dermoi! we offer a specialist range of male skincare products, as well as a collection of unisex products. Listed below are just two of our favourite products from this range and they can both be found on the Dermoi! online store.
If you experience oily, or acne prone skin, the 'Facial Wash Oily/Problem' from PCA Skin is the perfect solution. Using a carefully crafted blend of gluconolactone and lactic acid, this cleanser helps to minimise inflation and clear away any impurities that are left on the skin after a busy day. The 'Facial Wash Oily/Problem' is now selling for £32.00.
Sunscreen is an important step in any skincare routine and must be carried out as a daily ritual. That is why we recommend the 'Extreme Protect SPF30' from iS Clinical for complete protection. This product is packed with extremozyme technologies to help restore delicate DNA components and deter environmental stressors from harming the skin. Also, this sunscreen uses Aloe Leaf juice to help soothe the skin and add
Why is women's skin softer than men's?
Research has shown that female skin is considered to be a lot softer and plumper than their male counterparts. This is because the female metabolism tends to convert more of a woman's diet into fat, which is then stored in the breasts, hips and buttocks. This fat at the bottom layer of the skin helps to give it a softer surface.
The best men's face cream for anti-aging
Aging skin can often be a common skin complaint from many men. Luckily, we have some of the best anti-aging face creams available on the mass market. For example, the 'Youth Complex' from iS Clinical helps encourage younger skin to form. Using a Copper Tripeptide Growth Factor, this product can help to stimulate increased collagen production within the skin. Therefore, helping to minimise the appearance of fine lines and wrinkles. The 'Youth Complex' is now available from the Dermoi! online store for £126.00.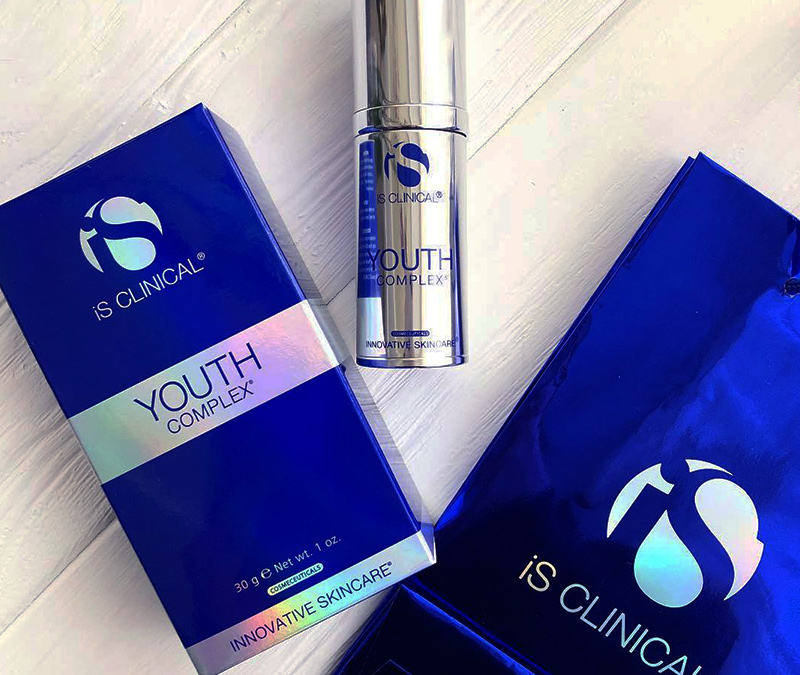 What skincare brands do dermatologists recommend?
If your skin has become too difficult or troublesome to handle, you may need to visit a dermatologist and receive some specialist treatment. However, there are a multitude of skincare brands that have been approved by dermatologists to treat a variety of skin conditions.
For example, PCA Skin is known for its medical grade products and fantastic results. Each product is assessed and researched by an in-house PhD Chemist, to ensure the best quality results. Moreover, they use a variety of natural ingredients to help treat any skin type, making them a suitable brand for a variety of different customers.
Adding on to this, Osmosis Skincare is medically formulated to achieve better looking skin. This brand was set up by Dr Ben Johnson to help customers gain more active and powerful ingredients within their skincare products. Therefore, each Osmosis Skincare product contains a collection of active ingredients to help present more effective results in deeper layers of the skin.
How to start a good skincare routine?
Each skincare routine should be carefully created to suit the personal needs and wants of your individual skin. Yet, there are still a few important aspects that must be included in your skincare routine.
Firstly, it is vital that you cleanse your face at least twice a day using a gentle cleanser. We recommend the 'Aquafoam Gentle Cleansing Wash' from Endocare. This cleanser uses an exclusive SCA BioRepair Technology to help increase collagen production, as well as causing the skin to feel refreshed and purified. The 'Aquafoam Gentle Cleansing Wash' is now available for just £16.95.
A high-quality moisturiser is a key asset to any skincare routine, which is why we suggest the 'HydraLuxe' from PCA Skin. This anti-aging moisturiser uses a powerful blend of chicory leaf extract and snow algae to help boost skin hydration and improve the strength and overall quality of the skin. The 'HydraLuxe' is now selling for just £99.95.
As gendered marketing continues to be a dominant force in the skincare industry, the differences between male and female skincare are unusually stark. Despite the differences between male and female skin, a majority of skincare products can be seen as unisex and can be a great benefit for any type of skin. So, if you are looking to build a new and highly effective skincare routine, why not try out some of the products recommended in this article and see the powerful results for yourself?