Your skincare routine may actually be causing you more damage than good! In this blog, find out how both skincare products and treatments are leading to worrying skin abrasion, and the best products that won't damage your skin.
What is Skin Abrasion?
Skin abrasions are wounds to the top layer of skin. They're not always obvious and can range from minor cuts and scrapes, to deeper wounds.
While the affected areas usually heal quickly, the open wounds can easily become infected.
Whilst open, the wounds are susceptible to harmful viruses and bacteria. Skin is also left more vulnerable to environmental skin damage from things including air pollution and UV radiation.
The skin is also left open to damaging free radicals in the air. These free radicals oxidise with anything that they come into contact with. This causes oxidative stress which is one of the leading factors of premature aging.
It is vital that when abrasion occurs, protecting the wound from dirt and germs is a priority.
What most people don't know is that a vast amount of facial products and treatments are causing harmful skin abrasion.
How Your Skincare May Actually Be Damaging Your Skin
As the demand for instant results grows, so does the strength of the products that we're applying to our skin.
In recent years, the popularity of at-home acid treatments for our skin has boomed.
Many brands have revolutionised our at-home skincare routines by making clinical formulations and strong chemical solutions available to everyone.
The issue with this is that the majority of the people that are using these products have no idea of how to use them properly. Many of us are mixing and matching high strength abrasive acid solutions and causing damage to our skin.
A lot of skin care products are destroying our skin structure and function, leaving it in a constant state of inflammation.
Not only is this making it difficult for the skin to protect and prevent infection, but it's causing damage to our collagen supplies.
Without collagen our skin loses the ability to repair and renew cells. It loses elasticity as well as hydration. In short, damage to collagen causes premature skin aging, including skin sagging and deep wrinkles, which can often be irreversible.
Dermoi's Advice On Preventing Skin Abrasion Caused By Skincare Products
One of the biggest problems we see is inflamed and damaged skin as a result of people's skin regimes and practices.

More is not more.

Skin routines need to be stripped back and formulated based on skin health. People need to relearn their approach to skincare and change the way that they treat their skin.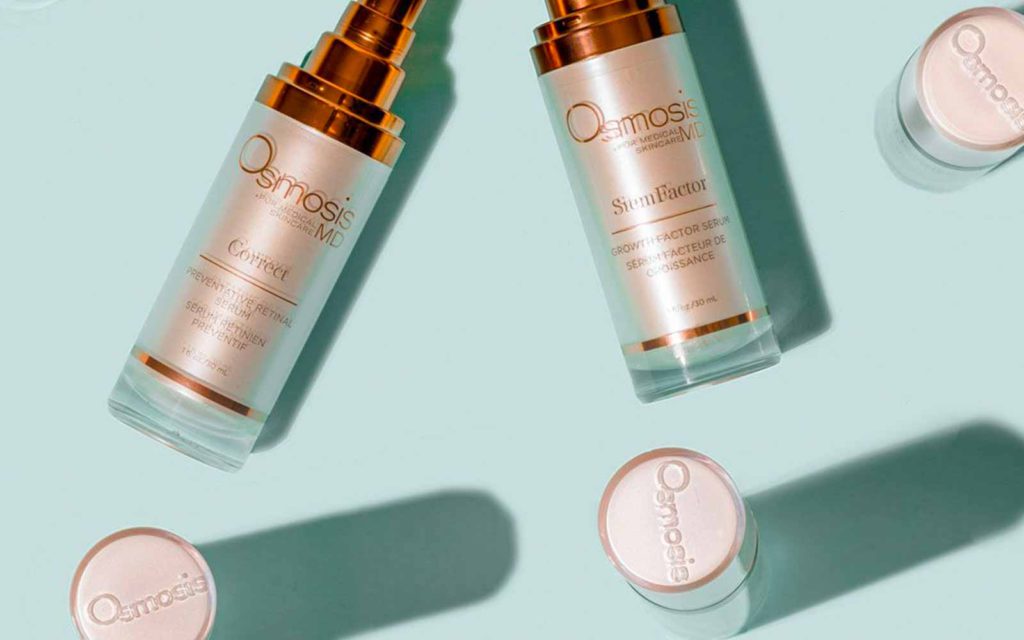 Dermoi Recommended Skincare Products
This daily cleanser gently removes dirt, make-up, and environmental toxins without drying out the skin and stripping it of its natural protective barrier.
Its mild but effective formula makes it ideal for daily use on sensitive skin.
It has no harsh chemicals, contains a soothing blend of kiwi and kumquat extracts to purify and refresh the skin, as well as peppermint oil to stimulate the senses and awaken the skin.
Say goodbye to congested skin with this powerful and advanced exfoliating mask. It uses 3 methods of exfoliation to produce dramatically smoother and softer skin while absorbing excess oil and impurities.
It minimises the appearance of enlarged pores, sweeps away any dead skin cells, as well as excessive dirt and debris.
The Skin Pore Refining Treatment exfoliates the skin without causing the damaging skin abrasion that comes with most other exfoliants.
This 10-day blemish cleanse gently cleanses the digestive tract of mucus build-up which is a common cause of blemishes, blackheads, and redness.
It detoxes mucus throughout the entire body to improve skin clarity and bring back radiance. As this is a supplement, it causes zero abrasion to the skin.
Abrasive Treatments You Need to Avoid
Microdermabrasion is a skincare treatment designed to rub away your upper layer of skin using fine crystals.
This physical exfoliator is a superficial anti-aging treatment which supposedly reduces the appearance of fine lines, minor scars, wrinkles and age spots.
It gives minor to mild benefits, but causes immense damage to the stratum corneum (skin barrier).
Microdermabrasion leaves the skin highly susceptible to sun damage. Sun exposure, combined with the stripping of the skin's protective barrier, can lead to sunburn and even types of skin cancer.
The stripping of the stratum corneum also leaves the skin highly vulnerable to bacterial infections.
Dermaplaning uses an exfoliating blade to remove dead skin cells.
Unsurprisingly, this treatment comes with the same issues as the other skin surfacing procedures. Stripping away the skin's barrier leaves it vulnerable to infections, sun damage, and toxins from the air.
With dermaplaning, there is also a high risk of cutting the skin with the exfoliating blade, meaning it's essential that this treatment be carried out by a medical professional.
Chemical facial peels use acid to carry out a controlled break down of the top layers of the skin.
There are different types of chemical peels; the milder peels are usually okay, but the medium and deep varieties should be avoided.
They should always be administered by a board-certified dermatologist, or licensed medical professional due to the strength of the acid involved. In recent years, there's been an influx of marketed 'at-home chemical peel' products that can cause irreversible skin damage.
Medium and deep superficial peels require intense after care and will initially make the face red, swollen and can cause a burning sensation. Unsurprisingly, this causes intense skin abrasion leaving the skin highly susceptible to damage.
Alternatives Treatments That Won't Damage Your Skin
This is a vitamin infusion treatment that's a next generation "no-acid facial peel" for deep rejuvenation. It offers the same benefits as a chemical peel, without causing skin abrasion. It boosts collagen production, cell renewal, and antioxidant protection.
We tailor the treatment to your individual skin concerns. This is due to the addition of a blend of pure active powders based on the condition of your skin.
Ideal for: aging skin, thirsty skin, maintaining youthfulness
This gentle facial peel corrects skin damage, stimulates skin repair, and boosts collagen production.
It comes in 3 stages: a deep double cleanse, a detoxifying facial mask, and the peel. The treatment can be fully tailored to your individual needs. Stages can be eliminated and products can be uniquely selected for your skin.
Ideal for: aging skin, fine lines and wrinkles, tired looking skin, sun damage, age spots