How are antioxidants good for your skin?
Antioxidants are the hardest-working skin-care ingredients in the game. Not only do they scavenge free radicals, but they promote brighter skin, a more even complexion, they put an end to fine lines and keep skin looking fresh.
"Antioxidants are often considered the fountain of youth by skin-care professionals and experts," says Victoria Lewis,  a medical aesthetician. "They prevent, protect, and limit free radical damage, and some assist with hydration and inflammation. Not only will your skin be better looking, but it will also be healthier in general."
Antioxidants are naturally occurring minerals and vitamins- like vitamins A,C, E, and green tea- that allow the skin to work their magic. Antioxidants are molecules in the environment that damage your skin by weakening elasticity and clinging to your collagen.
As dermatologist Mona Gohara says, "They come from things like chemicals, cigarette smoke, air pollutants, and they basically such the life out of your face," (associate clinical professor at Yale University).
Did you know that vitamin A is the same thing as retinol- or rather, retinol is just concentrated vitamin A? In case you're still unclear on why everyone is obsessed with it, here's why: retinol fills in wrinkles, softens bumps and rough patches, smooths fine lines, brightens skin, fades dark marks and scars, and drastically reduces acne (even hormonal cystic acne).
What does Vitamin E do for you Skin? The Influence Vitamin E on Skin Health
Vitamin E, often listed as tocotrienols or tocopherol, is one of the most well-known antioxidants. This fat-soluble vitamin is available in both synthetic and natural forms.
Previous research on this antioxidant shows that both forms provide significant antioxidant benefits to skin, however, the natural forms last longer in skin and are more potent than their synthetic counterparts.
Vitamin E works in several ways to defend and protect the skin from outside elements that can have a profound negative impact on skin. This vitamin is an extremely powerful antioxidant often found in sunscreens because of its supporting role in helping defend skin from the stress caused by UV light exposure.
That is why incorporating sunscreen in your skin care routine is crucial to help fight signs of aging. Vitamin E is the best for everyone and everything. It's the most powerful and popular of antioxidants, because it does a little bit of everything, without being too intense.
It helps fight premature aging, is a natural anti-inflammatory, a strong shield against free radicals and a pro at keeping skin supple and soft (key for preventing scar formation).
Vitamin E also works in powerful synergy with vitamin C, so a serum or anti-aging product that contains both vitamin C and vitamin E can be doubly beneficial. Tip: always look for Vitamin E in moisturizers and serums.
"Antioxidants are often considered the fountain of youth by skin-care professionals and experts," says Victoria Lewis,  a medical aesthetician. "They prevent, protect, and limit free radical damage, and some assist with hydration and inflammation. Not only will your skin be better looking, but it will also be healthier in general."
What does Vitamin C do for you Skin? The Influence of Vitamin C on Skin Health
Vitamin C (also known as tetrahexyldecyl ascorbate) is a potent antioxidant that's particularly effective in diminishing wrinkles, fine lines, uneven skin tone and dullness. This water-soluble vitamin is well- researched, and is known for its powerful anti-aging effect for all skin types.
When this vitamin is applied topically, it has been proven to preserve skin's resilience so it takes on a smoother appearance and firmer feeling.
Recent research shows that vitamin C also helps to brighten dull skin and improve an uneven skin tone so it's visibly more radiant. Like most antioxidants, vitamin C also helps hydrate and can calm skin so it's better able to withstand the rigors of daily life and the environment's impact on how skin looks and feels.
Vitamin C (i.e. L-ascorbic acid, as you might see on some products) is the ultimate antioxidant for helping dull, tired-looking skin. Just like green tea, it can hydrate and calm your skin and similar to retinol, it boosts collagen production to smooth uneven skin and tighten fine lines.
But where this antioxidant really shines is in its brightening powers. Vitamin C is known to lighten hyperpigmentation, dark spots, and brighten your overall complexion for a fresher face over the course of 6-8 weeks (to first see results).
You can find vitamin C in all sorts of skin care products, from eye creams to lip balms, but you'll get the most out of this antioxidant if it's in skin-brightening products (Skin Vit C capsules or Vitamin C24 indeed labs @ dermo!)
and targeted solution products (rejuvenating serum @ dermoi, transformation face cream) .  Vitamin C is even more powerful against free radicals when combined with vitamin E (which is why you might see so many vitamin C + E products). As long as your skin isn't too sensitive, try doubling up your products in the morning, layering on a moisturizer over a serum, or an oil over a moisturizer. Antioxidants neutralize those free radicals to protect your skin from damage. But that's not all: some antioxidants also calm irritation, brighten your skin, and even smooth fine lines- as long as you choose the right ones.
Other Top Anti-aging Antioxidants
Coenzyme Q10
An antioxidant similar to vitamin E in terms of protecting the skin from free radical damage is Coenzyme Q10. This powerful antioxidant provides the skin with the support of collagen production, it is a highly effective ingredient in creams that help fight the signs of aging skin.
Your body naturally makes CoOQ10 to kill off free radical cells, however, as you age your body produces less, making your skin cells more vulnerable to damage.
Niacinamide
Niacinamide is another powerful antioxidant that works with the natural substances in your skin to help visibly minimize enlarging pores, improve uneven skin tone, soften fine lines and wrinkles, diminish dullness and strengthen a weakened surface.
This skin-care ingredient works by reducing the impact of environmental damage because of its ability to improve skin's barrier, plus it also plays a role in helping skin to repair signs of past damage.
By incorporating this antioxidant in your skin care regime, your skin will be clear of dullness and less radiance.
Antioxidants will help reduce signs of aging
Retinol (Vitamin A)
Retinol (Vitamin A) is one of the gold-standard anti-aging antioxidants. It is used in a variety of skincare serums and is also found in nutritional supplements.
Vitamin A is unique because it is able to stimulate cell renewal in the skin, but is also anti-inflammatory, anti-acne, and can reduce pore size and skin texture.
Incorporating retinols into your daily routines will prevent wrinkles, reduce the appearance of wrinkles, brighten the skin, treat acne, and face dark spots.
Ferulic Acid
Ferulic Acid is a unique antioxidant because it actually helps to boost the power  of other antioxidants.  It not only has its own ability to protect against, but it works wonderfully in combination with vitamin A, C and E and helps boost their benefits.
This makes it one of the best anti-aging antioxidants.  Ferulic acid can be found in both topical skincare products or supplements and can be used daily.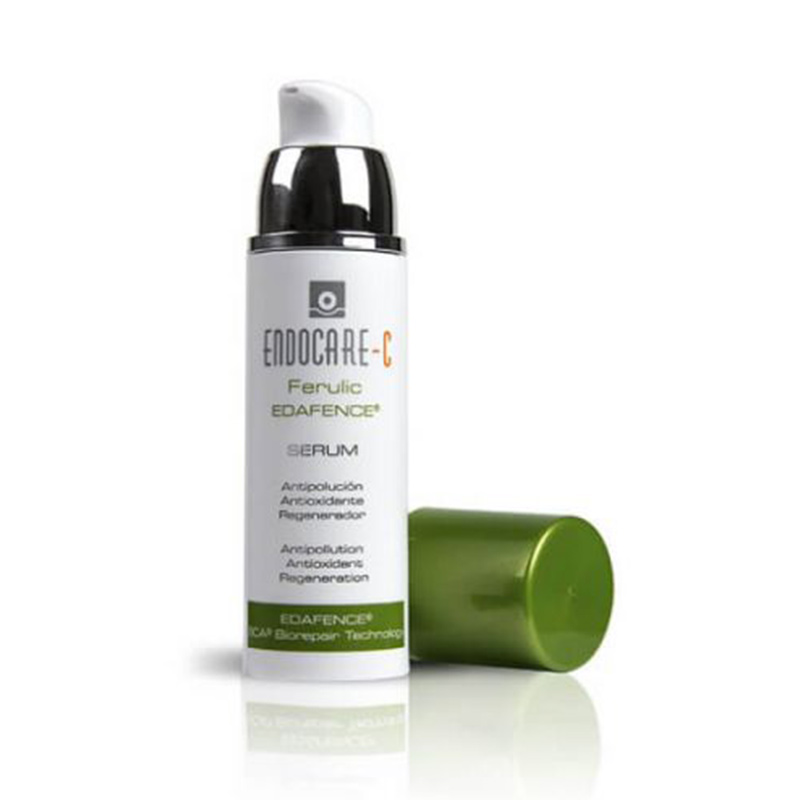 The power of Green Tea for your body and skin
Who would've known that green tea is both incredibly beneficial for your skin just as it is in your mug?  Dermatologist Melissa K Anchanapoomi Levin, MD,  says how "green tea extract is filled with polyphenols that not only scavenge free radicals, but also work as an anti-inflammatory to accelerate wound healing" making it a top pick for anyone with sensitive skin, acne, rosacea and psoriasis.
With all this to say, the amount of antioxidant concentration will likely be too low to be effective if you only drink green tea. Instead, incorporating a moisturizer or serum high in green tea extract will be more effective- often listed as camellia sinensis leaf extract on ingredients lists.
Author: Katarina Kupcikova