When it comes to your skincare routine, cleansing your skin is just as important as using serums and moisturisers. Your skin accumulates tons of dirt throughout the day that requires removal during the night. As such, cleansing your skin is equally as important—or even more important—to other steps in your skincare routine.
What are facial cleansers?
A facial cleanser is a skincare product which is specially formulated and intended to be used on the skin to remove surface debris, makeup and dead skin cells. There are different types of facial cleansers: gel; cream; foam.
Gel cleansers are of a gel-type consistency ideal for oily and acne-prone skin types. Traditionally, gel cleansers contain chemically exfoliating ingredients used to unclog pores and manage sebum production.
Cream cleansers are of a thicker texture, filled with nourishing and moisturising ingredients to preserve the moisture barrier of the skin. These types of cleansers are best suited for drier, sensitive and mature skin types.
Foam cleansers are of a foam-like consistency perfect for combination and oily skin types. These cleansers are dispensed from a pump bottle and have a soft, gentle texture to effectively cleanse the pores of the skin.
Why is it so important to wash your face?
Throughout the day, the skin of your face gathers a layer of dirt and grime that is necessary to remove. Not washing your face regularly will cause the debris on your skin to settle into the pores and develop acne and other skin conditions down the line. It is recommended to wash your face twice daily, both morning and night, in order to maintain the radiant glow of your skin, as well as its appearance and suppleness.
What does facial cleansers do?
Facial cleansers work to remove the surface layer of makeup, sunscreen and other pollutants from the skin, gifting you with a clean canvas to apply the rest of your skincare routine. Having a clean canvas allows the beneficial ingredients of your skincare products to penetrate better, as well as allow makeup to apply smoother onto the skin.
Is cleansing good for the skin?
To put it simply, yes, cleansing is beneficial for the skin in the long run. Cleansing your face twice daily and regularly will help refine and maintain the youth of the skin. However, it is good to be cautious of the cleansers you are planning to purchase and use. This is because cleansers containing a high dosage of SLS (sodium laureth sulphate) can further dry out the skin, making it particularly damaging for drier skin types, and damage the moisture barrier of the skin. Moreover, cleansing your face more than twice daily can lead to over-cleansing, and thus, strip the skin of its natural oils. Thus, check the ingredients list of your cleanser, and ensure not to over-cleanse the skin.
The best facial cleansers
Here is a list of the best facial cleansers:
• Osmosis Gentle Cleanser: This cleanser from Osmosis is ideal for all skin types, but particularly sensitive skin. Containing kumquat and kiwi fruit extracts, which helps cleanse the skin of impurities as well as serve as an antioxidant respectively. This cleanser is free of artificial fragrances, SLS and any harsh chemicals, ensuring that it does not leave the skin with a tight, squeaky clean feeling.
• Indeed Labs Watermelon Melting Balm: This is a first step, oil-based cleanser perfect for melting away heavy makeup and waterproof sunscreen and excessive oil. Containing watermelon seed oil, which helps moisturise and supply the skin with potent antioxidants to neutralise free radicals. This cleanser is ideal for dry and sensitive skin types.
• PCA Skin Creamy Cleanser: This cleanser from PCA Skin is ideal for dry and sensitive skin types, due to its cream-like consistency and nourishing ingredients. Containing rose hip oil to strengthen the skin, as well as aloe vera leaf juice to lower inflammation and moisturise the skin. It will not leave a tight feeling on the skin after cleansing.
What is the best facial cleanser for sensitive skin?
For those with sensitive skin types, the iS Clinical Cream Cleanser is a good option to look into. This gentle cleanser has a thick, creamy cleanser containing coconut oil and squalane to moisturise the skin. Seaweed algae extract is also included in the ingredients list, serving as an anti-aging ingredient, which helps stimulate collagen synthesis and make the skin firmer. This cleanser is free of harsh chemicals, ideal for sensitive skin types as it does not cause further irritation and redness.
Why is it so important to cleanse your skin at night?
As mentioned before, dirt and debris accumulate and is trapped on the surface layer of the skin. Not cleansing your skin at night will cause your skin to suffocate due to the grime left behind to clog the pores, which leads to a whole host of problems in the future. This leads to the formation of acne and increases the amount of inflammation in the skin. In addition, the skin repairs and replenishes itself at night, and doing so with a dirty canvas will cause issues. This does not allow a full penetration of high quality, beneficial ingredients of your skincare products, and so causing the latter to become less effective if done on cleansed skin. As such, doing a thorough, deep cleanse of the skin at night is a necessity in preserving and maintaining skin health and appearance.
Should I cleanse or tone first?
Doing a skincare routine, the initial step done is cleansing, and then followed by toning. Applying toner on cleansed skin can help the ingredients absorb better into the skin, allowing your skincare to do as it promises. This is important especially in night-time, however in the morning the rules can be slightly adjusted. For instance, people with sensitive and drier skin types might find using a cleanser in the morning too much or too drying for their skin. As such, it is perfectly alright to cleanse the skin using a gentle toner in the morning, in replacement of your cleanser.
How often should I use cleansers?
It is recommended to cleanse your face twice daily, both morning and night. During night-time, it is certainly necessary to use a cleanser to ensure a thorough, deep cleanse to prepare the skin for the application of topical skincare products. However, as mentioned before, using a cleanser in your morning routine is not necessary to cleanse the skin, especially if you have dry or sensitive skin types. Therefore, an alternate method to cleanse your skin if you have the former or latter skin types is to cleanse your skin with a toner to lift the dirt off. Another method is to do a water cleanse, meaning to simply wash your face with water and nothing else.
All in all, it is best to get to know your skin, as well as understanding what your skin is comfortable with and is able to tolerate.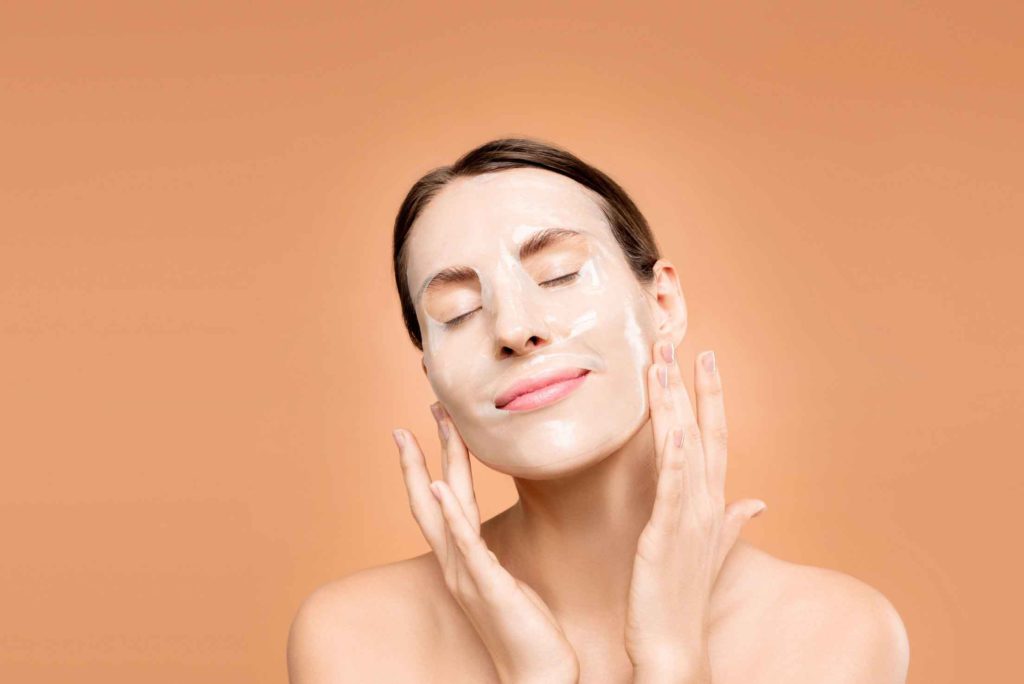 Author: Charlene M Teressa