With salons set to open on 12th April, we can all breathe a sigh of relief. In just a few short weeks, many of us will be able to undergo an array of beauty treatments and finally receive better looking skin. At Dermoi! we offer a wide range of facial treatments, that can all be carried out from the comfort of your own home. This article will explore a collection of Dermoi's first-class facial treatments, as well as why our treatments are perfect for any type of skin.
Why do we need facial treatments?
Facial treatments can come in many different forms, such as chemical peels, vitamin infusions and massage techniques, all designed to fit a specific purpose. However, all of these treatments help to revitalise the skin and encourage it to create new skin cells. As a result, many facial treatments can help you gain younger looking skin and a blemish-free complexion.
Adding on to this, facial treatments, such as chemical peels, can help to exfoliate the skin on a deeper level. This, in turn, helps to unclog enlarged pores of any dirt, oil or debris that has become stuck throughout the day. Thus, chemical peels can minimise the effects of existing breakouts, as well as prevent future breakouts from occurring.
Moreover, facial treatments can be a very soothing experience, which can help to reduce your stress and anxiety levels. Therefore, this can help better regulate the oil production within your skin and prevent harsh acne breakouts or problem skin from occurring.
The benefits of having a facial treatment
Facial treatments can offer a wide selection of positive results that can truly reinvent the quality of your skin. For example, facial treatments are able to give you a radiant and glowing complexion, almost instantly. This is an amazing benefit, as it means that the treatment can give you incredible results in a short span of time. Furthermore, this helps the treatment become more cost-effective and could potentially save you more money in the future.
Plus, facial treatments offer the chance to experiment with a wide range of products, alongside the guidance of a highly trained professional. Therefore, you are able to experience new ingredients in a safe and protected environment, which limits the amount of harm that can come to your skin.
Thirdly, many treatments are able to treat stubborn skin conditions directly and offer powerful results. If you suffer with acne prone or aging skin, a specific facial treatment can revitalise your skin and minimise the sight of any blemishes. This also suggests that facial treatments can cure skin conditions without the need for any medical treatment.
The 5 reasons to book a facial treatment with Dermoi!
At Dermoi!, we are proud of our fantastic range of facial treatments and their ability to soothe and treat any type of skin. Listed below are just five reasons why you should book a facial treatment with us at Dermoi! All of the treatments described in this list can be found on the Dermoi! website.
1. Intensive healthy hydration
Currently, we offer a collection of amazing facial treatments to help nourish and hydrate dehydrated skin. The 'Osmosis Deep Hydration Facial' uses a carefully crafted combination of active powders and a 2% Vitamin A infusion to help add a boost of hydration into your skin. Moreover, this particular treatment also encourages healthy cell turnover and calms internal inflammation, to help you achieve a smoother, plumper and more balanced complexion. The 'Osmosis Deep Hydration Facial' is currently available for just £95.00.
2. Clear out your pores
If you suffer from acne-prone or oily skin, you may experience frequent breakouts that are accompanied by harsh acne scars. That is why we recommend the 'iS Clinical Acne Healing Peel' for just £115.00. This incredible treatment uses a collection of iS Clinical's botanically derived products to help exfoliate deep into the pores and regulate sebum control. With its ability to increase cell turnover, this treatment is also able to fade superficial acne scars, leaving you with clearer skin overall.
3. Receive professional advice and treatment
With every Dermoi! facial treatment, our beauty therapists will spend 15 minutes answering any questions that you may have, before beginning the 45-minute treatment. We also offer more personalised treatments, such as the 'PCA Bespoke Signature Peel', which is now available for just £135.00. This treatment involves using enzymatic and mandelic peels to help treat any specific skin concerns. Moreover, the 'PCA Bespoke Signature Peel' helps to repair damaged skin cells and promote healthy cell regeneration, meaning that your skin is able to restore and heal itself, after just one treatment.
4. Decrease stress
Facial treatments can be a great way to reduce stress and anxiety, as well as developing more attractive skin. That is why the 'Osmosis Brightening Pigmentation Facial Treatment' uses lymphatic massage to help boost circulation and release a multitude of endorphins. Therefore, this treatment is able to help you become more relaxed and diminish the appearance of dark spots and uneven skin tones. The 'Osmosis Brightening Pigmentation Facial Treatment' is now selling for £95.00.
5. Help to stave off the visible signs of aging
If aging skin has depleted your self-confidence, the 'iS Clinical Glow/Anti-Aging Peel' can help restore a younger looking complexion. For just £115.00, this treatment uses galvanic technology, ultrasound stimulation, LED light therapy and vibrating massage to help tighten facial muscles and smooth out deep wrinkles. As a result, this treatment can help to reduce the appearance of fine lines and wrinkles, as well as create a plumper skin surface.
What are the different types of facial treatments?
As mentioned previously, there is a wide collection of facial treatments now available on the beauty market. For example, LED light therapy has grown to be a popular treatment for anti-aging. This is because this form of treatment uses red LED light to help heal damaged skin cells and promote enhanced collagen production. Therefore, LED light therapy can help you achieve a tighter and firmer complexion after just a few courses of treatment.
Also, microdermabrasion is an up-and-coming facial treatment that offers a deep exfoliation for the skin. This treatment uses a small device that exerts small crystals on to the skin, allowing dead skin cells to be swept out of small pores. This allows the pores to be unclogged and free of any debris that could potentially cause a breakout to form.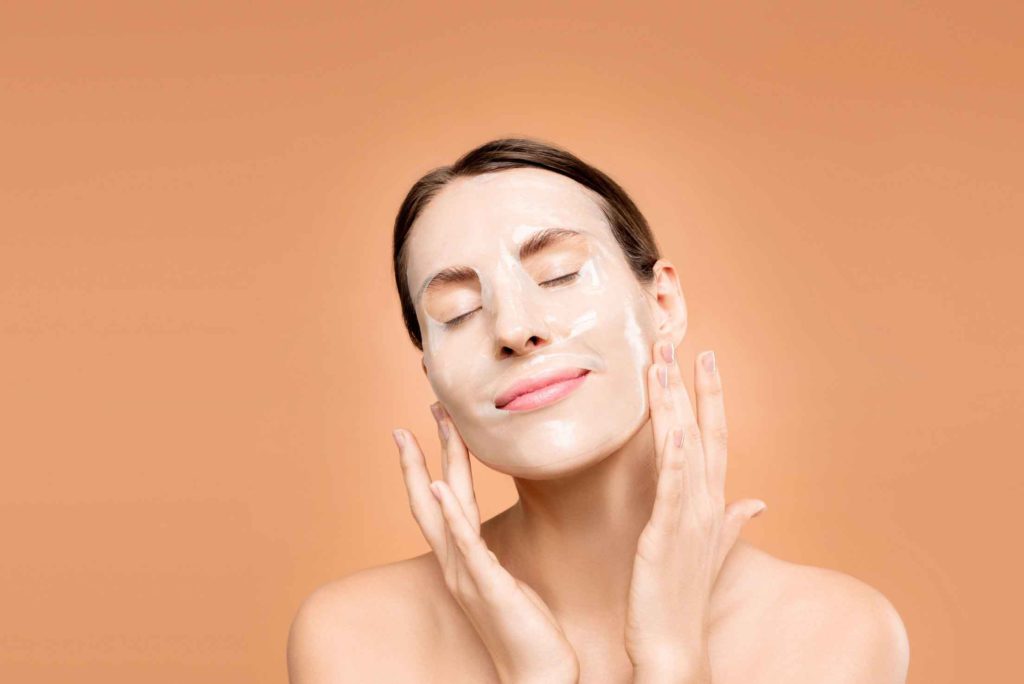 How often should you do a facial treatment?
Many professionals recommend that you should undergo a facial treatment every 3-4 weeks. This allows your skin to complete a full lifecycle and prepare itself for its next rejuvenation treatment. Therefore, by waiting an adequate amount of time for your next facial, the beneficial results are likely to be more effective and prominent.
As the UK begins to slowly recover from the Coronavirus pandemic, it is important to pay attention to small businesses during this time. Many independent businesses are ready to provide the best services in a highly competitive market. Therefore, if you are looking to undergo a facial in the next couple of weeks, try out one of Dermoi's facial treatments and see the beneficial results for yourself.