Like all good things in life, our skincare journeys take time, commitment and care, to ensure that we gain the best quality results for our skin. But what if you are not seeing those positive results? If you use a lot of high street skincare, you may notice that your skin takes longer to improve, or maybe your skin isn't improving at all. This may be the situation for a lot of you, in that case, we recommend taking the leap towards cosmeceutical skincare. In this article, we will be exploring the merits and nuances of cosmeceutical skincare and also offering some recommended products to help uplift your original skincare routine.
An introduction to cosmeceutical skincare
Cosmeceutical skincare largely refers to a variety of beauty products that use premium ingredients and also promote the use of pharmaceutical-grade substances. Due to their highly concentrated ingredients, cosmeceutical skincare products often show more effective results than commonplace high street skincare products. Moreover, cosmeceutical skincare does not include excess water or mineral oil, meaning that the product is not watered down or minimised.
Difference between cosmetic and cosmeceutical products
More often than not, the terms 'Cosmetic' and 'Cosmeceutical' are paired together or used interchangeably. In fact, these definitions cause completely different effects on the skin.
For example, cosmetic products can only be applied to the surface layer of the skin, so they cannot treat troublesome skin conditions. Adding on to this, cosmetic products do not have the ability to pass between the dermal-epidermal joining, meaning that they cannot penetrate deep into the skin. Usually, these types of products are used to maintain, clean and add fragrance to the upper surface of the skin.
In contrast, cosmeceutical products are able to penetrate deep into the epidermis, making them able to treat a variety of skin conditions. Moreover, due to the high quantity of active ingredients found in cosmeceutical skincare, they are able to communicate with the skin at a cellular level, having a greater impact on the skin's function. It should be mentioned that even though cosmeceutical products contain lots of active ingredients, they are not classified as a drug by the FDA.
How does cosmeceutical skincare work within the skin?
Cosmeceutical skincare offers a powerful treatment against many skin conditions and can have a tremendous impact on the quality of your skin. This means that these products often have to be recommended by a skin specialist, due to their potent nature. Due to their high amounts of active ingredients, cosmeceutical products are able to seep through the dermis and into the epidermis to communicate with the skin effectively at a cellular level. The purpose of cosmeceutical skincare is to close the gap between medical and cosmetic products, giving you quicker results with no downtime.
What are the benefits of using cosmeceutical skincare?
In comparison to typical high street skincare products, cosmeceutical products provide a larger variety of active ingredients. As a result, this offers more effective results and a higher ability to treat specific skin conditions. Furthermore, these products use a higher concentrate on high-quality ingredients, meaning that you only have to use a small amount at a time. This means that a majority of cosmeceutical skincare products are more cost-effective than cheaper high street products. Due to the nature of their high-quality ingredients, cosmeceutical products are better able to penetrate deeper into the skin, meaning they are more likely to have a positive effect.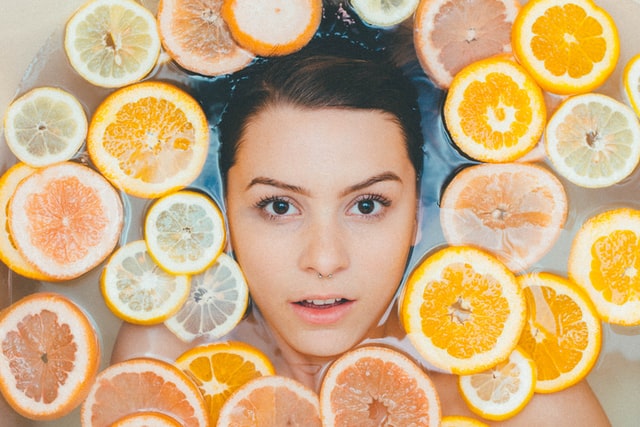 Examples of common active ingredients in skincare
In simple terms, an active ingredient is a substance that has been scientifically proven to change the skin in one way or another. In the skincare industry, there are a variety of active ingredients that offer amazing benefits for the skin. For example, many products use Vitamin A as an effective antioxidant to help prevent the visible signs of aging. Adding on to this, many Beta Hydroxy Acids (BHA), such as salicylic acid, offer a powerful treatment for acne, due to their abilities to exfoliate the skin effectively. Another example of an active ingredient is kojic acid, a chemical substance created with a collection of fungi and is commonly used in the production of Japanese rice wine, can also be used to reduce the appearance of hyperpigmentation, giving you brighter looking skin.
Skincare ingredients that work well together
Although layering skincare products is commonly frowned upon, there are a collection of skincare ingredients that when paired together offer powerful benefits for the skin.
By using both Vitamin C and Vitamin E together, your skin will be better able to neutralise harmful free radicals and protect itself from dangerous UV damage. As a result, these substances allow for younger-looking skin as well as a clearer complexion.
Adding on to this, the partnership between retinol and hyaluronic acid offers advantageous effects for the skin. Retinol offers amazing anti-aging effects and reduces the appearance of fine lines and wrinkles. Whereas hyaluronic acid helps to combat dryness caused by retinol, leaving you with firmer and plumper looking skin.
Finally, retinol and SPF work together also protect against harsh sun damage. As retinol removes the upper layer of your skin, making you more vulnerable to dangerous UV rays, by adding SPF as part of your skincare routine, you are protecting yourself against the sun damage that retinol can lead to.
What are the best cosmeceutical products?
At Dermoi! we offer a wide collection of cosmeceutical products from a selection of premium brands. Here are just three of our favourite products, which are all found on the Dermoi! online store:
Firstly, the 'Emepelle Serum' from Emepelle for £112.46. This light-weight serum is the perfect remedy for menopausal skin as it restores the estrogen deficit in your skin without the use of hormones. Moreover, this product uses the pioneering MEP Technology to restore the biological functioning of menopausal skin. Adding on to this, this serum uses hyaluronic acid to hydrate, nourish and revitalise the skin, helping to promote a variety of anti-aging benefits.
The 'Rescue Epidermal Repair Serum' from Osmosis Skincare works deep into the cellular structures of the skin to repair harmful damage in the epidermis. This product also uses cyclodextrin, a powerful active ingredient, to help reduce inflammation and harsh irritation. The 'Reduce Epidermal Repair Serum' is perfect for those suffering from breakouts or acne scarring and costs just £115.00.
Finally, the 'Retinol Plus Mask' from Jan Marini Skin Research. This face mask uses a collection of powerful active ingredients, such as retinol and salicylic acid, to unclog affected pores and reduce the appearance of fine lines and stubborn wrinkles. As result, you will notice a brighter and smoother complexion after just a few uses. The 'Retinol Plus Mask' is currently available for just £52.17.
As we continue working towards our skincare goals, we are often met with certain obstacles that can affect our positive results. If this is the case for you, perhaps traditional high street skincare is no longer effective for your particular skin conditions. Why not try advancing your old skincare routine with some cosmeceutical products and see the improved results for yourself?