Why would you see a dermatologist?
If you are dealing with severe skin concerns such as cystic acne, dermatitis, psoriasis, sun damage or hyperpigmentation, and have tried drugstore and over-the-counter products, to no avail, it may be time to seek more professional help in the form of dermatological treatment. Further, if you have noticed a mole or patch of skin which has changed in texture or tone, it may also be advisable to contact a dermatologist who can offer an array of skin rejuvenation treatments and find solutions for your skin health concerns.
What to know before going to a dermatologist?
Before heading to a dermatologist, prepare some questions you may have regarding your skin concerns and your skin goals, what short terms and long term objectives do you hope to achieve through dermatological treatment. A consultation/appointment with a dermatologist is also your time to ask away to understand your skin better and find a solution for your skin concerns whether that be seeking oily skin treatment to reduce sebum production, itchy skin treatment caused by conditions such as dermatitis and psoriasis, or skin pigmentation treatment to tackle acne scars and uneven skin texture.
You should also be prepared to answer questions regarding your health and skin history such as your family health history, medical conditions, sun exposure, these will all be additional useful information for the dermatologist in order to diagnose and treat you with the right products and treatment.
What does a dermatologist do?
A skincare dermatologist is a doctor who specialises in conditions that affect the skin, and are medically qualified to diagnose and treat diseases that occur in the hair, skin and nails. They commonly treat patients with skin conditions such as eczema and psoriasis as well as those suffering from severe and/or cystic acne.
Dermatologists are also consulted due to the increasing number of patients being diagnosed with skin cancer, due to factors that can include sun overexposure amongst other factors. They carry out research in the causes and treatment of the disease and as of now, managing skin cancer is responsible for half of the workload of dermatologists in the UK, according to the British Association of Dermatologists.
When should I start seeing a dermatologist? At what age?
Recently Vogue published an article suggesting that women should start seeing a dermatologist from the age of 25. However, according to Cancer Research UK, 1 in 36 men and 1 in 47 women will be diagnosed with melanoma skin cancer in their life. Thus demonstrating that skin health and ageing is not a gendered issue but something which we should all take care of.
Therefore, it is recommended that, if you have expendable resources, both men and women should see a skincare dermatologist between their 20's and 30's. Not least because of the rapid hormonal changes which can occur internally which can have a considerable effect on our skin in our 20's to 30's. But also due to the unfortunate rise in younger diagnosis of skin cancers.
This is not to say that you cannot start earlier or later. It may be beneficial for those suffering from persistent cystic acne during their teens and into their 20's as a licensed dermatologist will not only be able to recommend a personalised treatment plan but also work out whether there are other underlying factors such as lifestyle or hormonal imbalances which may also be evidence of other health concerns aggravating the skin's condition.
As our skin health can be representative of our internal health, a dermatologist visit would be recommended by those who are suffering from severe skin acne which is affecting physical and mental health.
And, it is not only severe acne and early signs of skin cancer, the dermatologist can treat those suffering from post-inflammatory hyperpigmentation, discolouration or scarring. A dermatologist may recommend treatments such as lasers or chemical peels and provide a recommended skincare routine for your skin type and concerns.
A dermatologist can even be beneficial for those not suffering from any obvious superficial skin concerns but are looking to maintain healthy skin to avoid issues such as sun damage or photoaging which can occur naturally through the years.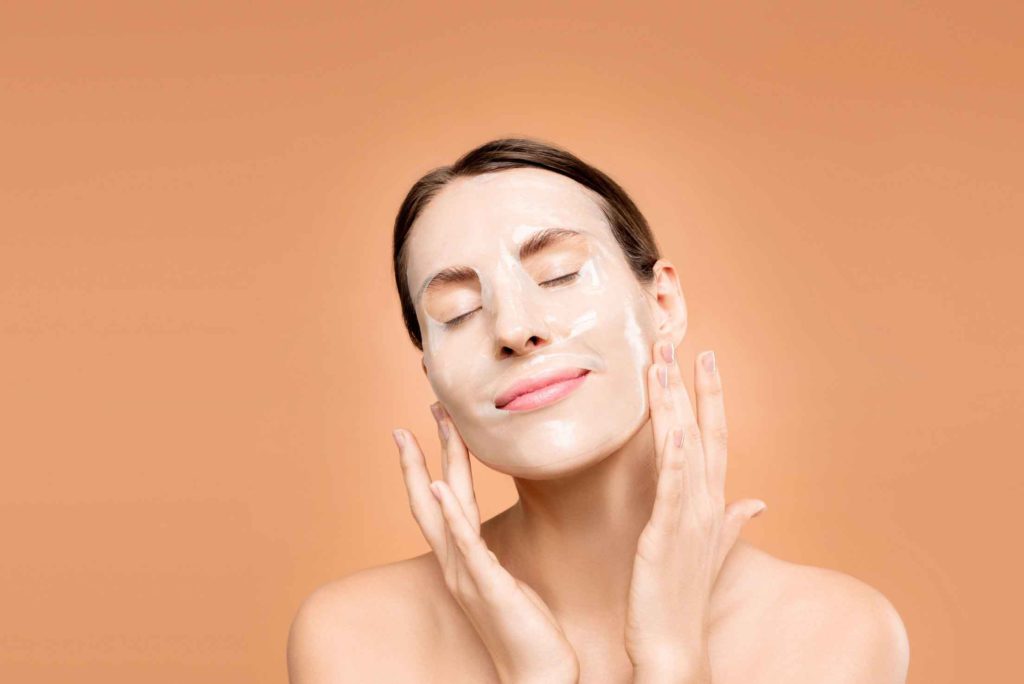 Should I see a dermatologist for dark spots?
Although dark spots are usually harmless, it is recommended to visit a dermatologist if you have tried drugstore and over-the-counter products and have not seen a reduction in the appearance of dark spots. This may mean you need more rigorous treatment such as a chemical peel or laser treatment to lighten and brighten dark spots and even out overall skin tone.
When to see a dermatologist for acne?
If you are suffering from severe acne, such as example large papules (red bumps) on your body and face or persistent nodules (fluid-filled lumps), then it may be time to visit a dermatologist. Additionally, if the appearance of persistent acne on the face and body is affecting your mental health, especially common amongst teenagers and young adults, then it may be an idea to visit a dermatologist who can help recommend a skincare routine and treatment plan, as well as recommendations upon analysing family health history and lifestyle.
How does a dermatologist treat?
According to healthline.com, a dermatologist's work can be divided into three sectors: medical, surgery and cosmetic. In terms of medical concerns, a dermatologist can diagnose and treat skin concerns such as acne, rosacea, dermatitis, psoriasis and acne and also analyse your skin and medical health history to spot other underlying health conditions which may be showing up on the skin in the form of itchy flakiness or acne for example.
Dermatologists can also work in the sector of surgery, where dermatologists treat by carrying out minor surgery on moles or carrying out skin biopsies to spot, further investigate and diagnose for more serious health conditions.
Additionally, they work in the cosmetic sector treating concerns that affect outer aesthetic appearance. Such treatment can include but are not limited to, chemical peels, laser treatment, micro needling, and as of more recently, fillers and botox.
How often should you see a dermatologist?
As a general rule of thumb, it is recommended to visit a dermatologist at least once a year for an examination to check and maintain overall skin health and identify any problems or concerns which may have arisen. However, if you are on acne treatment, your dermatologist may recommend a visit for treatment every 10-12 weeks which gives your skin enough recovery time between treatments and for your skin to get used to recommended products.
With skin peeling treatments for hyperpigmentation, sun damage and acne scars, there may only need between 2-3 weeks of recovery time between visits. Depending on your skincare goals and concerns, a dermatologist will be able to recommend a skincare treatment plan and time period which can range from every 2-3 weeks to once a year, if you are simply aiming to maintain healthy skin throughout the year.