With many of us living in urban cities, where the pollution rates are quite high, it quickly becomes evident how much pollution can affect your skin. Whether you live near a collection of busy roads, or work a laborious job, pollution is inescapable in our modern society. So, what can we do to protect our skin from the negative effects of pollution? In this article, we will be discussing the advent of anti-pollution skincare and recommending some of our favourite products to help keep you skin clean and clear.
What does pollution do to your skin?
The word 'pollution' most commonly describes the presence of a harmful substance within our environment, which can cause serious harm. We are fully aware of how pollution can affect your respiratory system, but most of us are unaware of how it affects our skin.
Firstly, pollutants can cause serious damage to the skin-barrier function. As a result, this can cause a lot of collagen into your skin to break down, and eventually deplete. Thus, if you are exposed to a large amount of pollution on a daily basis, you may suffer signs of premature aging, such as fine lines and wrinkles.
Moreover, pollution can cause the skin to become dehydrated. Pollutants can become trapped within the layers of the skin and lead to a process called oxidative stress, meaning that the skin becomes less able to detoxify negative substances. This then causes the skin to become damaged and unable to retain essential moisture.
Due to the abrasive nature of various pollutants, your skin can become significantly thinner as time progresses. Therefore, you may suffer from sensitive skin or irritation, if you are exposed to too much pollution.
How can we protect our skin from pollution?
The best way to protect ourselves from pollution is to nourish and maintain the health of our skin. For example, it is advised that you cleanse your face twice a day, as this will help to wipe away any debris or other toxins that have built up over time. Therefore, by ensuring our skin is clean, we are better able to detoxify our skin and prevent the formation of harmful bacteria.
Adding on to this, it is paramount that you exfoliate your face at least twice a week, in order to prevent your pores from becoming clogged with harmful pollutants. Regular exfoliation allows your skin to replenish dead skin cells, as well as provide a clearer and blemish-free complexion.
Since we lose a lot of essential moisture due to pollution, it is vital that you incorporate a high-quality moisturiser into your skincare routine. By moisturising your face twice a day, your skin cells will be better able to retain large quantities of water molecules, helping to gain a plumper skin surface.
How can we clean our face from pollution?
In order to clean your face effectively, it is recommended that you use a gentle cleanser as part of your morning and evening skincare routine. By using a product that contains no artificial fragrances or dyes, your skin will not react to any irritants, meaning that your complexion will become less inflamed or irritated.
If you wish to achieve a deeper clean, try using an electronic facial cleanser to remove toxins that lie deep within the pores. These types of cleansers use electronic vibrations to lift away any excess hair, dirt or oil that has become trapped within enlarged pores. Thus, an electronic facial cleanser could help minimise acne breakouts and prevent future ones from occurring.
Sunscreen is an essential asset to any skincare routine, and it is vital when trying to combat pollution. Most sunscreens contain powerful antioxidants that can neutralise free radicals, helping them to become weak against the skin. Therefore, by using sunscreen daily, you will be better able to prevent oxidative stress and ultimately achieve younger-looking skin.
What is anti-pollution skincare?
Anti-pollution skincare refers to products which help to neutralise free radicals and reduce the negative effects of pollution on the skin. A majority of these types of products use a blend of potent antioxidants, such as Vitamin C, to promote a healthy environment for the skin. Anti-pollution skincare has become increasingly popular in the last few years, most likely in relation to climate change concerns.
What is the best anti-pollution cream?
At Dermoi! we offer an expansive range of anti-pollution skincare, all of which are available on the Dermoi! online store. If you are looking to incorporate a highly effective anti-pollution cream into your skincare routine, we recommend the 'C&E Advanced' from PCA Skin. With a 20% Vitamin C concentration paired with a 5% Vitamin E concentration, this cream offers powerful protection against free radical damage. Moreover, this product also offer incredible anti-aging benefits, with results beginning to show in as little as 2 weeks. The 'C&E Advanced' is now selling for £99.95.
What is the best anti-pollution serum?
Anti-pollution serums can be a simple, yet effective way to protect your skin against environmental damage. For example, the 'C Ferulic Edafence Serum' from Endocare provides complete protection against a variety of different pollutants, such as tobacco smoke and sunlight. This serum uses a powerful formula of Vitamin C and Ferulic Acid to neutralise harmful free radicals, as well as create a tighter and firmer complexion. The 'C Ferulic Edafence Serum' is currently available for just £35.06.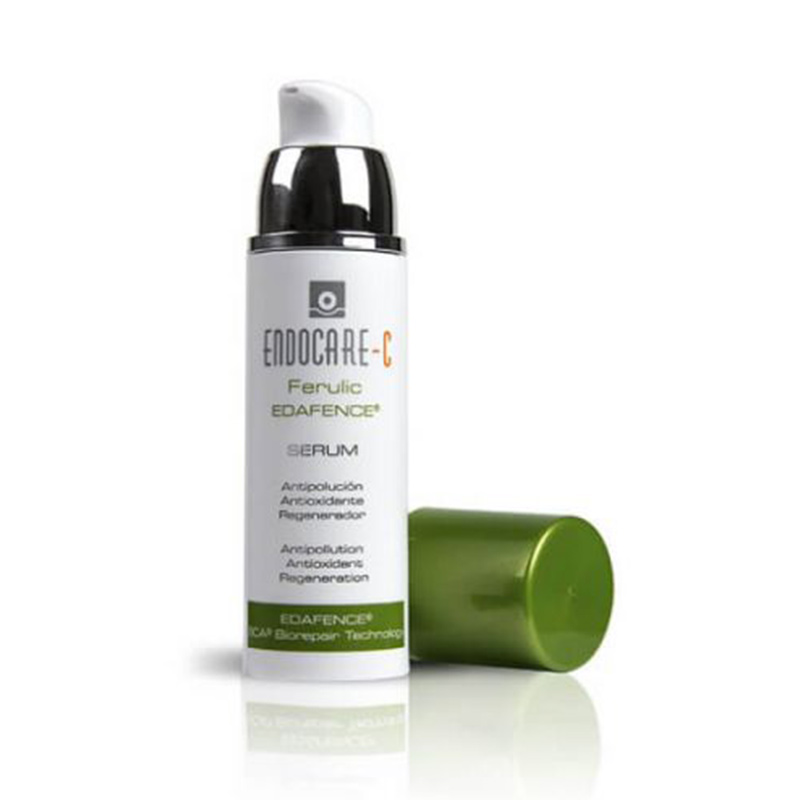 Does pollution cause acne?
When we are faced with high amounts of pollution on a daily basis, our skin can become irritated or inflamed, causing an acne breakout. This is because a majority of pollutants cause detrimental damage to the skin barrier, making the skin more sensitive to toxins and temperature changes. Moreover, pollution can cause dirt or other toxins to become clogged within our pores, which of course, can lead to a harsh acne breakout.
How do you prevent pollution acne?
Although pollution acne is a very serious skin condition that can have very negative effects on your skin, it is able to be treated just like any other form of acne. Therefore, it is important that you cleanse your hands and face regularly, in order to kill off any acne-causing bacteria that still remains on your skin.
Adding on to this, an exfoliation mask can help unclog the pores of any harmful pollutants. By using these masks at least once a week, your skin cells can be regenerated and replenished. This, in turn, helps to minimise acne scars and create a smoother skin texture.
If you feel that your acne has become unmanageable, it may be time to start a course of acne medication. Try contacting your GP to gain some more information about how oral retinoids can help prevent breakouts.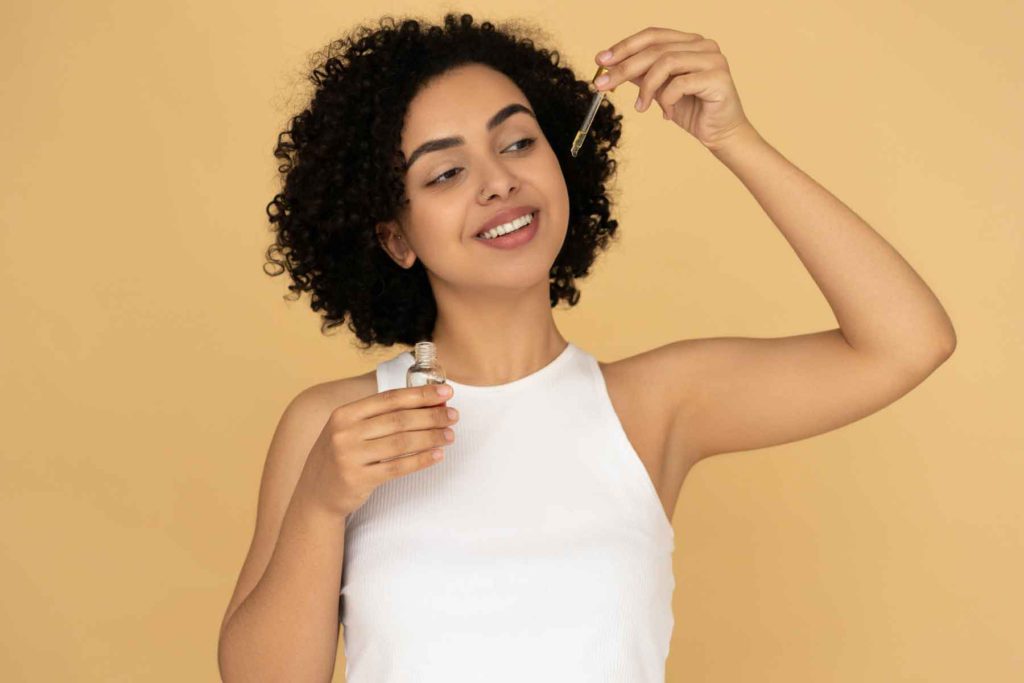 Does sunscreen protect from pollution?
Sunscreen is not just useful for protecting your skin from abrasive sun damage, it can also be used to protect your skin from pollution. This is because sunscreens use powerful antioxidants, such as Vitamin C & E to neutralise free radicals and prevent oxidative stress. As a result, your skin will remain clear of any pollutants, as well as maintain its youthful glow.
As the Coronavirus restrictions begin to loosen in England, many of us are looking forward to spending more time outdoors. If you live in a highly polluted area, this can mean more damage to your skin. In order to defeat the harmful effects of pollution, try out some of our anti-pollution skincare products and offer the best line of defence for your skin.