PCA Skin paves the way for premium products within various segments of the skincare market. From their daily care range, to their complete range of products dedicated to various skin conditions, this brand diversifies themselves from other medical grade products. In this article, we will be exploring the journey PCA Skin has taken, from a developing brand to a global success. Adding on to this, we will also be recommending a range of PCA Skin products for a variety of skin conditions.
An overview of PCA Skin
PCA Skin was founded in 1990 by the dedicated and truly original, Margaret Ancira. Since their launch over 30 years ago, PCA Skin has worked tirelessly to develop an in-depth scientific research process in order to ensure that each product is at its finest quality. Not to mention, PCA Skin proudly considers itself one of the lead innovators of the 'Jessner's Peel', a medium chemical peel that deeply exfoliates the skin to help smooth out uneven tones and textures. This brand continues to develop an amazing range of products, all designed to treat skin conditions with care and recognised results.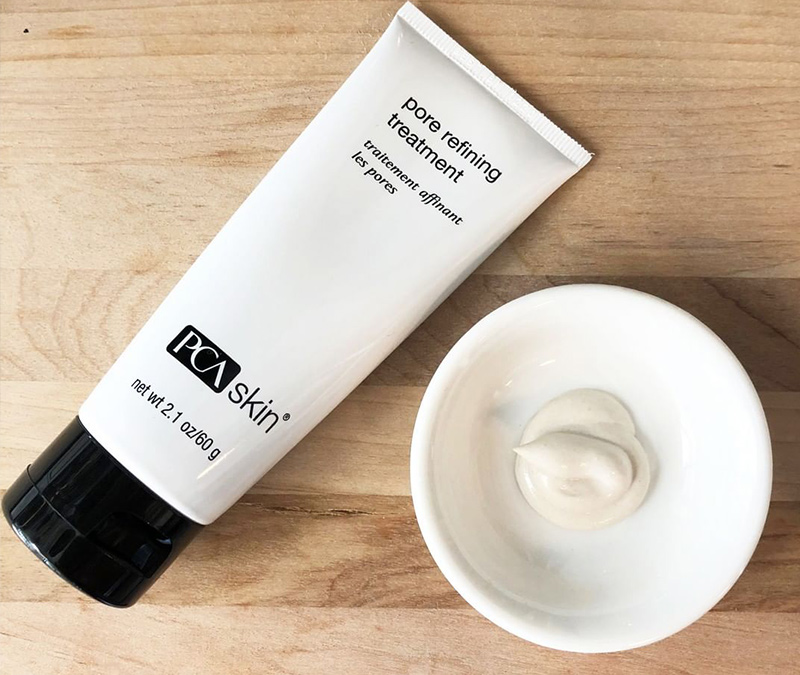 What makes PCA Skin different to other brands?
PCA Skin is proud to be different. This incredible brand is determined to offer a collection of unique products and services, in order to help them stand out in a developing and increasingly competitive market.
For example, PCA Skin offers a customer support team that is made up of licensed aestheticians. This helps each and every customer gain the best professional advice available, excluding the need for a typical 'hard sell'. As PCA Skin continues to offer this impeccable customer service, it is no surprise that the brand has gathered a community of loyal and passionate customers.
PCA Skin also aims to treat every skin condition, whether it be acne or aging, with a holistic approach. This refreshing approach allows their product range to be more effective, as they are able to treat the root cause of skin conditions. This is in contrast to other brands, who use their products to simply mask a skin condition and not deal with the specific reasoning for the condition itself.
Moreover, this brand uses a collection of key scientific authorities to help them develop the best quality products with amazing ingredients. The blend between science and skincare helps PCA Skin better establish themselves as a trusted brand, helping them to continue developing incredible products.
Is PCA Skin medical grade?
PCA Skin is considered to be a medical grade brand. This is because a majority of their products are available only through medical professionals. Furthermore, their product formulas are developed by their own in-house PhD chemist, for premium scientific development.
Who should be using PCA Skin?
PCA Skin provides an expansive range of products that can be used to treat any type of skin. This includes treating skin conditions such as aging skin and acne breakouts. Therefore, if you are looking to nourish and protect your skin from a wide range of skin conditions, we recommend incorporating some of PCA Skin's products into your daily skincare routine.
Are PCA Skin products good for acne treatment?
PCA Skin offers a variety of products that can help treat and prevent breakouts from occurring. This is because a variety of their products help to purify our pores, helping to keep them clear of any debris that could cause acne to form. Moreover, their products also aid in killing off the bacteria that causes acne, meaning that your skin is better able to control acne breakouts. Finally, their product range helps to reduce internal inflammation within the skin, allowing a more balanced skin tone to form.
What are the best acne treatment products?
At Dermoi!, we are proud to sell a wide range of PCA Skin's products. Listed below are just three of our favourite PCA Skin products made specifically for acne sufferers, all of which are available on the Dermoi! online store:
Firstly, the 'Blemish Control Bar', which works to penetrate the skin on a deeper level, to help effectively clear out congested pores. Formulated with 2% salicylic acid, this solid bar fights existing blemishes in order to create smoother, clearer and healthier looking skin. The 'Blemish Control Bar' is now available for just £40.95.
Next, the 'Facial Wash Oily/Problem' for just £32.00. This highly effective cleanser incorporates a powerful blend of lactic acid and gluconolactone to help strip any excess oil, dirt or makeup from your enlarged pores. The 'Facial Wash/Oily Problem' is a perfect cleanser for acne-prone skin as it is suitable for daily use.
Lastly, the 'Acne Gel', a lightweight serum that is able to shrink active blemishes, as well as lighten acne scars. Using a high concentrate of salicylic acid, this product helps to break down debris that has been trapped in enlarged pores, helping to diminish developing breakouts.
The core benefits of using the PCA Skin skincare range
A key merit of PCA Skin's line of products is that they have been scientifically formulated to work well together. In turn, this means that each product can further the benefits of another. Therefore, you can build an entire skincare routine using just PCA Skin's incredible products.
Moreover, all of PCA Skin's products are free from synthetic perfumes and dyes. This creates a more natural approach to skincare, enabling those with sensitive skin to receive the best quality treatment, without the risk of inflammation or irritation.
Thirdly, PCA Skin promotes a no animal testing policy and ensures that all products are safe for human skin. This is perfect for those who adopt a cruelty-free or vegan lifestyle, as they can be sure that their favourite products are not going against their moral views.
What are the best anti-aging products?
As part of our PCA Skin collection of products, we also offer a variety of products that are the perfect remedy for aging skin. All of the items listed below are available on the Dermoi! online store.
The 'HydraLuxe' is a powerful anti-aging moisturiser that helps to nourish and hydrate your skin on a deeper cellular level. By using a powerful blend of botanical ingredients, such as chicory leaf and snow algae, this moisturiser helps to boost hydration within the skin, as well as provide a stronger foundation for skin rejuvenation. The 'HydraLuxe' is now selling for £99.95.
Moreover, the 'Intensive Age Refining Treatment: 0.5% Pure Retinol', is the perfect companion to any night-time routine. Packed with retinol, hyaluronic acid and niacinamide, this serum is able to increase collagen production, support the skin barrier, as well as create firmer skin, all in a 10-hour period as you sleep. The 'Intensive Age Refining Treatment: 0.5% Pure Retinol' is now selling for £71.95.
Finally, the 'Hyaluronic Acid Boosting Serum' for just £98.95. This advanced serum is able to increase hydration between individual layers of the skin, creating a smoother, brighter and firmer skin surface. Moreover, the 'Hyaluronic Acid Boosting Serum' is easily able to reduce the appearance of fine lines and wrinkles, helping you achieve younger looking skin.
How to build a skincare routine with PCA Skin range?
As part of their 'Daily Care' range, PCA Skin offers a step-by-step skincare routine for both the morning and evening. The morning routine is split up into four steps, which are: 'Cleanse', 'Correct', 'Hydrate' and 'Protect'. In contrast, the evening routine is split up into three steps: 'Cleanse', 'Correct' and 'Hydrate'. Therefore, by using PCA Skin's 'Daily Care' regime as part of your own skincare routine, you can nourish, cleanse and maintain your skin throughout the day.
As we reflect on the work of PCA Skin, it is hard to deny their impact on the wider skincare industry. From their scientifically developed products to their amazing customer service system, PCA Skin is able to provide the best quality products to help treat a variety of skin conditions from the inside out. If you are looking to revolutionise your skincare routine, try out some of the products recommended in this article and see why PCA Skin is one of the finest brands on the market.