As the beauty and cosmetic industries continue to grow, clinical facial treatments often begin to expand, diversify and adapt to the changes in our lives. If you are spending a lot more time indoors due to the ongoing Coronavirus pandemic, or if you are having to wear a mask for long periods of time, your skin may have become dry, sensitive or even beginning to break out. This article will go into more depth about Dermoi's extensive facial treatments and offer the best solution for any type of skin.
The Importance of Having a Facial Treatment
Facial treatments are not just an exasperated fad in the larger beauty industry, in fact, they are often viewed as a key staple in many people's skincare routines. This is because they help to exfoliate the skin on a deeper level in order to keep our pores clear and prevent breakouts from occurring. Moreover, facial treatments are often the perfect way to safely experiment with a variety of new and exciting products under the careful guidance of a highly trained beauty therapist. If you make time to undergo regular facial treatments, you will be better able to maintain healthier and stronger skin, helping to improve your overall complexion.
List of Different Facial Treatments
Here at Dermoi!, we offer a wide range of effective facial treatments that can be carried out in the comfort of your own home. Listed below are just a few of our favourite treatments, all of which can be found on the Dermoi! website:
Ultimate Anti-Aging Treatment
If you are looking to restore and rejuvenate gradually maturing skin, the 'Osmosis Glow/Anti-Aging Treatment' is the perfect solution. Using a combination of Osmosis Skincare's high-quality products, active powders and a 2% Vitamin A infusion, this facial treatment creates instantly tighter and firmer skin. Plus, this particular facial treatment increases fibroblast activity and stimulates collagen production, which in turn, helps to reduce the appearance of fine lines and uneven skin tones. The 'Osmosis Glow/Anti-Aging Treatment' is now available for just £95.00.
Brightening Pigmentation Treatments
Hyperpigmentation can be seen in stubborn dark sports or even harsh acne scars and is often brought on by abrasive sun damage. The 'PCA Perfecting Peel' works to lift away dark spots and reinvigorate a once dull and lifeless complexion. This treatment uses a complex layer of both enzymatic and perfecting mandelic peels, alongside a powerful 10% advanced retinoid booster, to help balance out uneven skin tones and give you a smoother surface for your skin. Adding on to this, the 'PCA Perfecting Peel' is able to reduce the visible signs of aging, including fine lines, wrinkles and rough textures for just £135.00.
Acne Healing Treatment
A facial treatment can be an effective remedy for soothing inflamed and acne-prone skin. Dermoi! offers the 'iS Clinical Acne Healing Peel' for just £115.00 to help treat and heal skin that is vulnerable to breakouts. This facial treatment uses a collection of iS Clinical's botanically derived ingredients to help control sebum production in certain areas of the skin, helping to minimise the effect of acne breakouts. Moreover, the 'iS Clinical Acne Healing Peel' conducts a three-stage exfoliation process, using glycolic acid and papaya enzymes, to help lift away any excess oil, hair or other toxins that may have become clogged in any enlarged pores, giving you a blemish-free complexion.
Deeply Hydrating Facial Treatment
Dry skin is a very common skin condition that can lead to detrimental effects for the skin, such as premature aging and sensitivity. If you are looking to nourish your dehydrated skin, try the 'Osmosis Deep Hydration Facial' for only £95.00. This facial treatment is specifically designed to hydrate and support dry skin by stimulating increased cell turnover and soothing inflammation. As a result, you will notice plumper and brighter skin almost immediately. The 'Osmosis Deep Hydration Facial' also uses lymphatic massage to help boost circulation around the skin, giving you a tighter and firmer skin surface.
Instantly Reviving Treatment for Men
Dermoi! also offers at-home facial treatments that are specifically designed to care for male skin, to help you achieve a more radiant glow instantly. The 'PCA Bespoke Signature Treatment' is suitable for all skin types and is able to give you younger and smoother looking skin after just one treatment. This facial uses a collection of effective treatments such as lymphatic drainage massage, galvanic technology, ultrasound stimulation and LED light therapy to reduce the appearance of fine lines, wrinkles and even dark spots. As a result, you will gain a more youthful and balanced complexion after just one 60-minute session. The 'PCA Bespoke Signature Treatment' is available for just £135.00.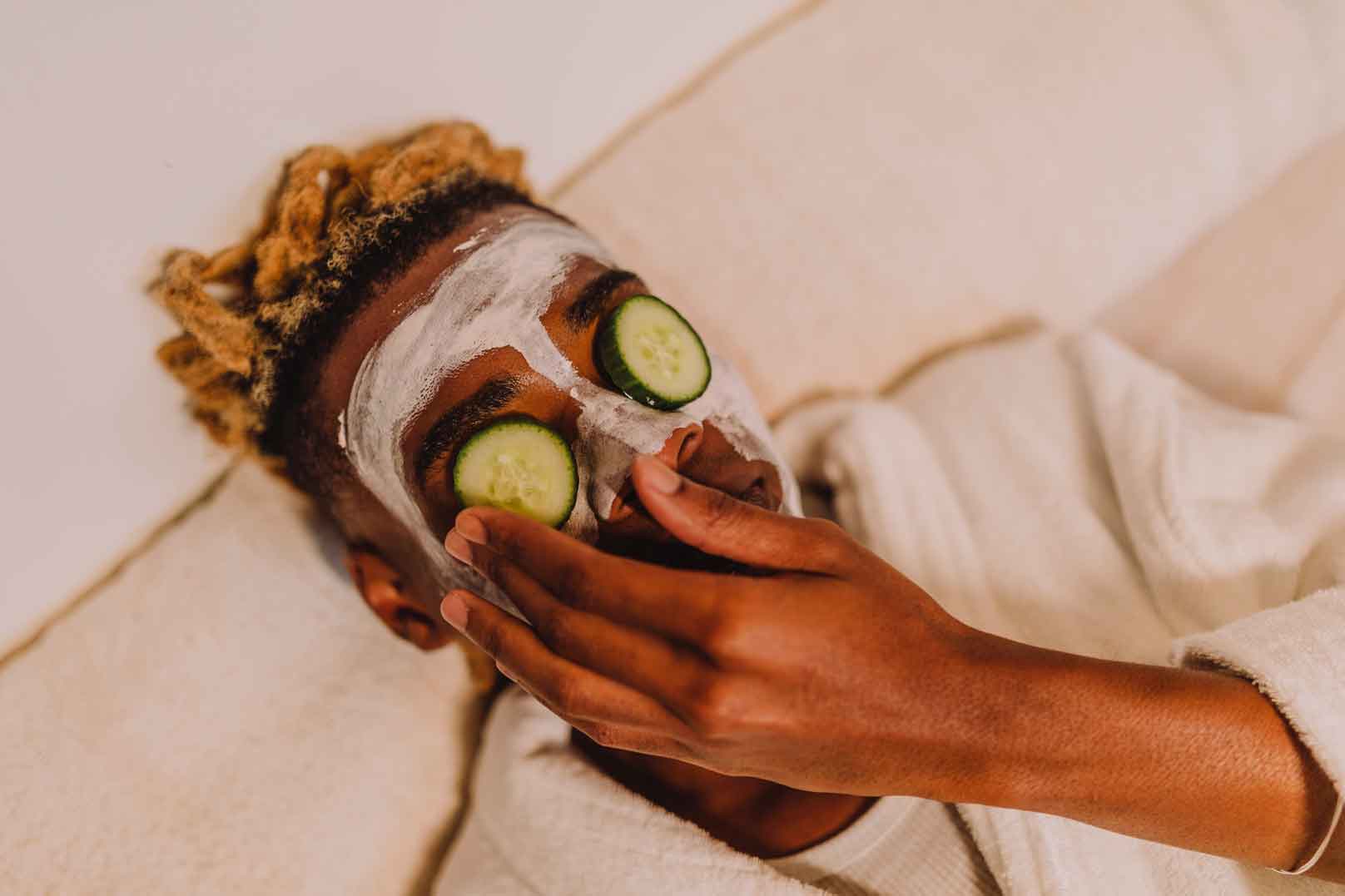 Bespoke Facial Treatment
Finally, we offer personalised facial treatments, which are perfect if you are just starting out on your skincare journey. For example, the 'Osmosis Bespoke Signature Treatment' is the perfect first step into total skin health and is available for just £95.00. Our specially trained therapists will conduct a 15-minute consultation period to help determine the needs and wants of your skin and then perform a 45-minute treatment using a wide range of Osmosis Skincare's products. After this intense treatment, you will receive a personalized treatment plan to ensure you able to achieve and maintain optimal skin health.
How to Choose the Right Facial Treatment?
Facial treatments can be a powerful and poignant first step into solving a variety of skin concerns, so it is vital that you choose the right treatment for your skin. When researching potential facial treatments, make sure to view treatments that suit your particular skin type. For example, if you have combination type skin, try looking for facial treatments that use AHAs to help unclog enlarged pores. Adding on to this, if you suffer from a specific skin condition, some facial treatments can treat the issue directly. Therefore, it may be beneficial to seek out treatments that can heal your issues. Finally, it is always a good idea to research and review the ingredients in each facial treatment, so that you are able to get the best result, without potentially harming your skin.
Are Facial Treatments Worth It?
Facial treatments can be seen as a pricey step in any skincare journey, but in fact, they are often more cost-effective than most skincare products that are available on the high street. Since you only have to undergo facial treatment every four weeks, the initial high cost becomes more manageable as time goes on. Moreover, if you suffer from a persistent skin condition such as acne, facial treatments can be an effective way to keep breakouts and other blemishes from forming too frequently. Furthermore, Dermoi! treatments are able to give you an instant glow, making the effective results visible as soon as we finish the treatment.
Skincare journeys often take a lot of commitment and each step is a huge leap into achieving our dream skin. So, if you are looking to give your skincare routine an added boost, why not try out one of Dermoi's amazing facial treatments and give your skin the instant glow it deserves?