Indeed Labs is a brand that has managed to revolutionise the skincare industry in just a few short years. Through their dedicated workforce and pioneering research, this brand is working to make the beauty industry suitable for every type of skin, without any type of false marketing. In this article, we will be discussing the innovative nature of Indeed Labs as well as recommend some of their finest products.
What is Indeed Labs skincare?
Founded in 2008 by Dimitra Davidson, Indeed Labs was born to be different. Since their launch, Davidson has been determined to make the beauty industry seem more genuine and transparent. This brand goes above and beyond by removing all unnatural ingredients from their products, and even going one step further and eliminating any airbrushed ads from their marketing campaigns. Davidson decided to make such bold changes in order to fight against dangerous and misleading beauty claims that can seriously damage the self-confidence of potential customers. Moreover, Indeed Labs is also dedicated to finding all natural and powerful ingredients, in order to create the best quality products with an affordable price tag.
How Indeed Labs works?
Indeed Labs is built up of a largely female workforce. Although Dimitra Davidson herself notes that this is purely a coincidence, she does recognise the benefits of having motivated women in positions of power. This emphasises Indeed Labs' incredible role in the beauty industry, as they are determined to break down the barriers that many women face during their times in corporate roles.
This brand also promotes affordable skincare, with a majority of their products costing much less than their competitors. Davidson wanted good quality skincare to be accessible to those with all budgets, meaning that almost everyone can achieve better looking skin.
Each product also removes the presence of perfumes for a more natural and soothing approach. In turn, a majority of Indeed Labs' range of products are suitable for all skin types and will not irritate or inflame sensitive skin.
What skin type are Indeed Labs' products for?
As mentioned previously, Indeed Labs' products contain no irritants, meaning that people of all skin types can incorporate these products into their daily skincare routine. Moreover, their product range is able to treat a variety of skin conditions, including aging skin and acne prone skin.
Where can I find information about the products?
If you are looking to conduct some more research about Indeed Labs' wide range of products, the Dermoi! online store offers an extensive description of every product. This includes: an overview of each product, an extensive ingredients list, instructions on how to use the product and a collection of honest reviews from our loyal customer base.
Also, the Indeed Labs official website collects a wealth of information about each product and presents it in a more digestible fashion. Adding on to this, Indeed Labs also offers a FAQ service, which can answer any concerns that you may have.
When do products expire?
Indeed Labs' products do not have an exact expiration date. Instead, the brand recommends that you should use the product for the duration indicated on the Period After Opening (PAO) symbol. Therefore, it is paramount that you make sure that you are not using the product for longer than necessary.
Do their products contain parabens?
Indeed Labs is proud to admit that all of their products have been paraben-free since their launch 13 years ago. This is because Indeed Labs is fully focused on creating natural, yet effective products, that do not cause any harm to those with sensitive skin. Therefore, if you are looking to build a more holistic skincare routine, Indeed Labs is the perfect brand to add to your new routine.
Can I layer my products?
Another way Indeed Labs manages to diversify itself from their many competitors is the ability to layer their products, without any harm to your skin. This further emphasises the fact that you can build an entire skincare routine using only Indeed Labs' products. It must be noted that it is advised that you layer products with the thinnest consistency first.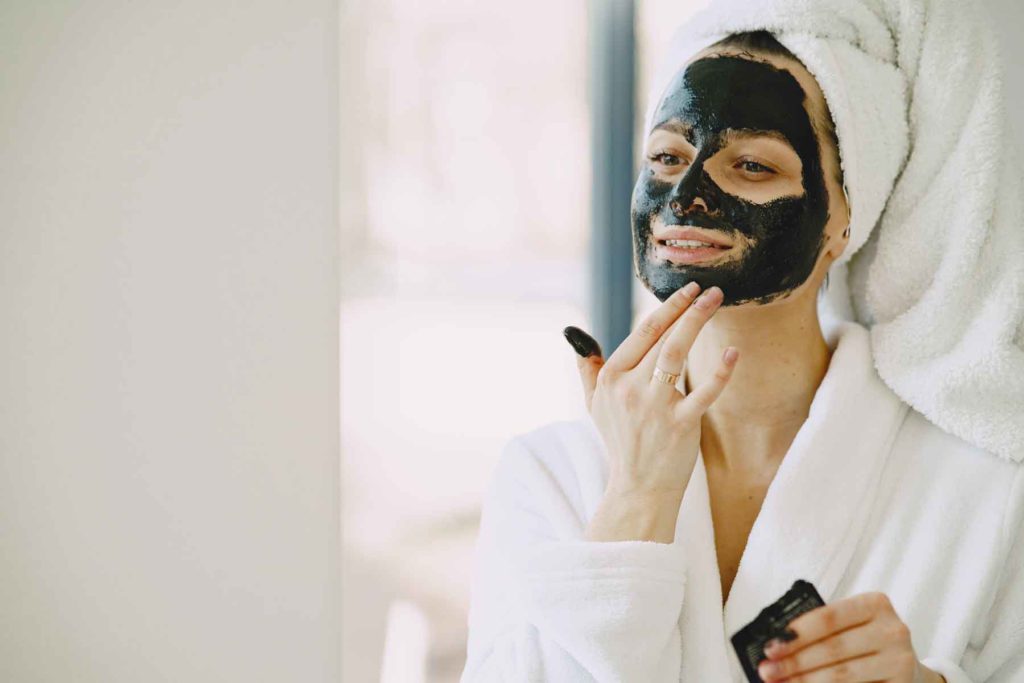 What order do I apply the products in?
Indeed Labs offers a specific order in which products should be ordered. Listed below is the guidance they offer through their official website:
1. Cleanse
2. Tone/Chemical Exfoliant
3. Face Mist
4. Vitamin C/Q10/Retinol Reface
5. Boosters
6. Serums
7. Moistures/Oils
8. SPF
Therefore, when experimenting with layering a collection of Indeed Labs' products, please refer to the guidance stated above to ensure the most effective results.
What retinol is best for beginners?
At Dermoi! we offer a wide selection of Indeed Labs' products, designed to nourish and protect a variety of different skin types. When discussing the best retinol products available on the mass market, we always recommend the 'Retinol Reface' from Indeed Labs, which is currently selling on the Dermoi! online store for just £18.99.
'Retinol Reface' is a gentle serum specifically designed to reduce the visible signs of aging. Packed with powerful combination of retinol, bakuchiol and retinol-like-peptides, this product helps to stimulate new skin cells and collagen, all while being soothing on the skin. The slow release properties ensure that the 'Retinol Reface' serum works continuously throughout the day, to help fade fine lines, wrinkles and even dark spots.
How long does retinol take to work?
On average, research suggests that retinol takes 12 weeks of consistent use, in order to show its powerful anti-aging effects on the skin. Thus, it is very important that you continue using retinol as part of your skincare routine for at least 3 months, in order to give your skin enough time to react positively to the product.
Why should I use Indeed Labs for my skincare routine?
Throughout this article we have discussed the incredible merits of Indeed Labs, but there are still even more positive attributes to this brand. Firstly, Indeed Labs is extremely affordable, compared to other skincare brands. For example, high-quality retinol products can cost between £40-£70 in the current skincare market. When this is compared to the 'Retinol Reface' price tag, which is under £20, it is easy to see why Indeed Labs is so popular among many of its customers.
Moreover, this brand is proud to announce that it conducts absolutely no animal testing on any of its products. This is an essential fact to know if you are looking to build a cruelty-free skincare routine. Adding on to this, with the lack of animal testing that is carried out at Indeed Labs, it shows that each of their products is safe and suitable for human skin.
Finally, Indeed Labs uses science to build their skincare. The team at this brand work tirelessly to research the best quality ingredients for their products, and ensure that they can promote the most effective results. Thus, if you appreciate the powerful blend between science and skincare, Indeed Labs is perfect for you.
Looking back at Indeed Labs' short history, it is surprising how far they have come in such a short amount of time, and in such a competitive industry. With their cruelty-free stance and scientific formulas, Indeed Labs enjoys standing out from the crowd and is confident about the effectiveness of their extensive product range. So, if you are looking to improve your existing skincare routine, why not try a collection of Indeed Labs' products and see the incredible results for yourself?