What is exactly retinol?
There are two types of vitamin A: retinoids and carotenoids. Both are essential nutrients in the body that support immune functions. When applied as a topical treatment, retinol can be readily absorbed by the skin and is widely used in the beauty industry as a powerhouse ingredient.
Retinol works by penetrating deep into the skin and stimulating cell turnover and in doing so, it has a whole host of beneficial effects; it tightens fine lines and wrinkles, reduces hyperpigmentation, improves skin texture and fights acne.
Is retinol safe?
Although retinol is a fantastic ingredient to incorporate into your skincare routine, it should not be over-used. Retinol is a very powerful ingredient and using it too often can strip the skin and lead to dryness and irritation.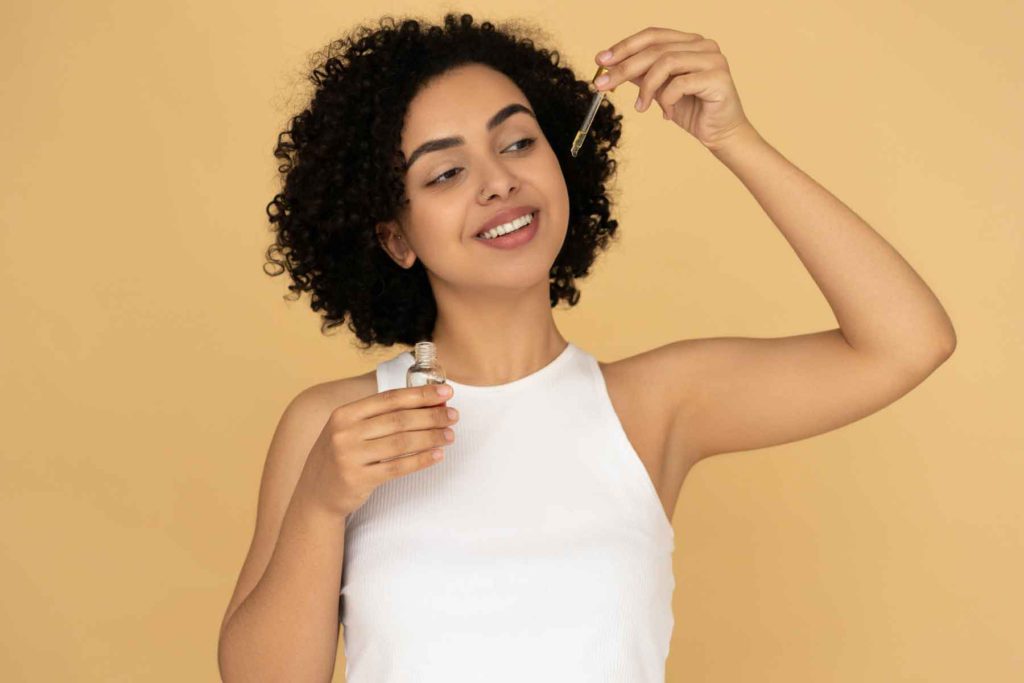 How often should we use retinol?
Dermatologists advise beginning with a low concentration of retinol for your skin to adjust to its effects and using it once or twice a week. It's also important to consider the form of retinol you are using; although it's available as a single ingredient in serum-form, it's safer to use it in a formula with other ingredients, to maximise its benefits and counteract the harshness. For example, formulas like the ordinary retinol and squalene are great, as the moisturising nature of squalene prevents the over-stripping of the skin. Similarly, retinol moisturisers often incorporate ingredients like hyaluronic acid and vitamin E for hydration and protection.
Dermatologists recommend using retinol exclusively at night because it makes the skin more sensitive to sun exposure, which could cause more harm than good. If you find retinol in your day cream, make sure you use SPF.
What does retinol do?
By increasing the rate of cell turnover, retinol boots the production of elastin and collagen, which helps to reduce the appearance of fine lines, wrinkles and enlarged pores. It also aids in the prevention of acne by eliminating the dead skin cells which clog pores and acts as a mild exfoliant on the surface layer of the skin. At the same time, retinol balances skin hydration levels and helps to reduce rough patches on the skin.
What is retinol good for?
Retinol is most commonly advertised in products for ageing or oily skin. As an anti-ageing ingredient, retinol is invaluable because it makes aged skin cells behave in a more youthful manner. This means that age spots, dryness, wrinkles and pigmentation are all reduced through the incorporation of retinol into your skincare routine. Dermatologists recommend starting using a retinol in your early twenties in order to make the skin as strong and hydrated as possible, which will slow the rate of ageing.
Is retinol good for acne?
A great reason to use retinol is because of its ability to regulate oil production. If you're suffering from breakouts or congestion, retinol can help by going deep into the pores and pushing out excess oil and dirt, which is what causes spots and an oily complexion. Paired with an exfoliant such as salicylic acid every other night, retinol treatments such as the Indeed Labs Retinol Reface are our number one recommendation to diminish acne and acne scars.
How to use retinol properly?
Using retinol properly starts with selecting the most effective retinol product that suits your skin. In the past few years retinol has stormed the beauty industry and is now available in many different forms, so there are many to choose from.
Firstly, we recommend the Biretix Duo Anti-Blemish Gel for oily and acne-prone skin. Its unstoppable formula of retinol, peptides and salicylic acid is great for clearing breakouts and reducing the appearance of acne scars. For best results, use after cleansing and before moisturising morning and night.
Alternatively, the best retinol serum is the PCA Skin Intensive Clarity Treatment 0.5% Pure Retinol Night. It's for acne-prone skin and should be applied in the evening after cleansing, twice per week, for best results. Its ingredients are all targeted towards the reduction of oil through the stimulation of cell turnover, for example it includes niacinamide, salicylic acid, peptides and bakuchiol. This also means it has great anti-inflammatory properties and will make the skin look more even and brighter.
And lastly, the best retinol product to use in the daytime as a light moisturiser is the Exuviance Age Reverse Day Repair SPF30. It makes the skin firmer, lifted, visibly fresher and more youthful by smoothing wrinkles from the inside out. This moisturiser is a great way to safely incorporate retinol into your regimen because it combines it with protective ingredients such as vitamin E and PHAs, which prevent damage from free radicals and daily environmental aggressors, like UV light. It's the best retinol cream for acne and ageing.
How long does retinol take to show results?
This completely depends on your own personal skin. Because retinol is hailed as an all-round powerhouse ingredient that everyone should be using, it's common for people to discontinue its use after a couple of weeks because they're not seeing signs of its remarkable benefits. This is because retinol takes quite a while to make a noticeable difference.
In some cases, retinol causes purging, which is when your skin gets worse before it gets better. Retinol may cause the skin to expel all of the dirt and dead skin cells stored inside pores and on the surface, which causes breakouts. It's an annoying but often inevitable first phase of acne treatments that should be taken as a good sign, as it will leave behind fresh and smooth skin, I promise!
With dedicated and consistent use, retinol will work after about 8-12 weeks.
Can you use vitamin c with retinol?
Yes, you can use vitamin C with retinol. Since vitamin C has a lower pH than retinol, apply it first, and then give half an hour for your skin pH to stabilise before applying your retinol product. Combining skincare ingredients is usually fine, just make sure you are applying them in the correct order and in the correct concentrations so you can maximise their results and not cause any damage.