Fillerina is determined to re-write the rules of anti-aging skincare. With their unprecedented research into the abilities of hyaluronic acid, this brand is continuously reaching above any Botox treatment. With their wide range of products and the ability to choose your desired grade of concentration, Fillerina is definitely an up-and-coming brand that you do not want to miss out on. In this article, we will be discussing the nuances of Fillerina's product range, as well as recommending some of our favourite products.
An overview of Fillerina Skincare
Fillerina launched in 2007 with the passion and motivation to make a change in the cosmetic treatment industry. Since its launch, this brand has been working to perfect a treatment that can fill cutaneous tissue with hyaluronic acid. This treatment can help the skin appear plumper, softer and firmer, as hyaluronic acid can help to bind large quantities of water within the skin.
In 2012, Fillerina finally perfected its treatment and begin marketing itself as a non-invasive alternative to Botox injections. A majority of Fillerina products use the 'Fillerina Gel', which is made up of six different types of hyaluronic acid, helping to effectively fill out the cheeks, lips and mouth area.
Who will benefit the most from Fillerina?
Fillerina's treatments are mostly aimed at those who are beginning to see the visible signs of aging form around their face. For example, the presence of fine lines, creases, expression lines or even deep wrinkles. Moreover, due to their large quantities of hyaluronic acid, Fillerina's product range can also help treat those who suffer from extremely dry skin.
How do you use Fillerina?
Each Fillerina product is accompanied by the recommendation that you should use the product consistently for 14 days, in order to gain the most effective results. Most products suggest that you should apply a small amount of the Fillerina Gel, using the specific applicator that comes with the product, to the affected areas. Fillerina also recommends that you finish the treatment by applying a small layer of the nourishing film to allow the product to work to the best of its ability.
What grade is Fillerina?
Fillerina's range of products come in five different grades, meaning that there is a product suitable for any type or severity of aging.
Grade 1 is the lowest concentration and is used to treat the initial, and indeed, subtle signs of aging.
Next, Grade 2 is slightly stronger, helping to defeat fine lines, wrinkles and slightly sagging skin.
Moreover, Grade 3 helps to treat the more moderate signs of aging, including fine lines and sagging cheek bones.
Grade 4 is suitable for those who are suffering from deep wrinkles and a deep loss of volume in the skin.
Finally, Grade 5 is the highest concentration available. This type of treatment helps to fade, and potentially remove, very deep wrinkles.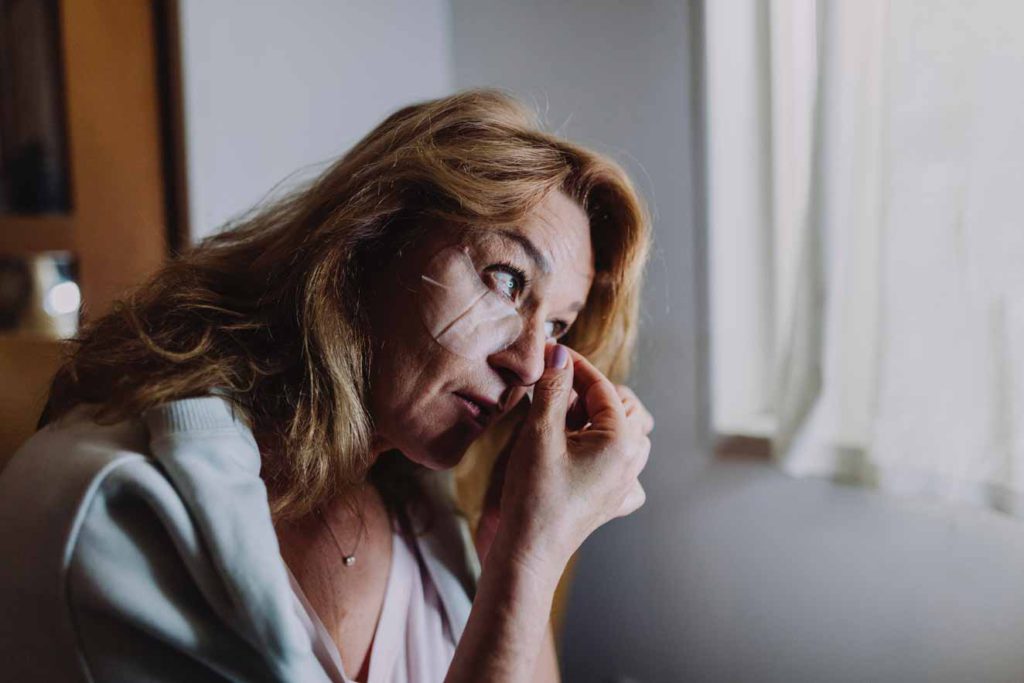 What's the best product?
At Dermoi! we offer an extensive range of Fillerina products, all available on the Dermoi! online store. Listed below are just three of our favourite Fillerina products:
Firstly, the 'Fillerina Day Cream', which is available in Grades 1-3, helps to dramatically reduce the visible signs of aging and promotes a healthy plumping of the skin. Using advanced active peptides, such as Matrifull and Hexapeptide, this product encourages a variety of different sized hyaluronic acid molecules to penetrate deeper into the skin, allowing the cells to become more hydrated and enable them to bind more water molecules. The 'Fillerina Day Cream' is now selling at the starting price of just £39.95.
Next, the 'Fillerina Night Cream', which is also available in Grades 1-3, is the perfect asset to any anti-aging night-time routine. This advanced treatment makes use of powerful hyaluronic acid molecules, as well as natural extracts of Rosehip Seed Oil and Shea Butter to help stimulate new cell production, as well as repair and restore damaged cells. The 'Fillerina Night Cream' is now selling from just £44.95.
Lastly, the 'Fillerina 932 Biorevitalizing Dermo-Cosmetic Filler Treatment (For At-Home Use)'. This treatment uses both a Filling Treatment and a Biorevitalizing Treatment to help you achieve younger looking skin. The Filling Treatment uses 9 different types of hyaluronic acid to help lift and add volume to the cheekbones and lips, helping to create a flawless complexion. On the other hand, the Biorevitalizing Treatment makes use of specialist properties to promote advanced skin cell regeneration for gradually more attractive skin. These two treatments combined offer an incredible defence against aging, and works continuously to promote better looking skin. The 'Fillerina 932 Biorevitalizing Dermo-Cosmetic Filler Treatment (For At-Home Use)' uses Grades 3-4 and is available from £94.95.
What are the ingredients in Fillerina?
Fillerina uses a collection of potent ingredients in their products to help a plumper complexion. For example, Fillerina uses a variety of different types of hyaluronic acid, which helps the skin to retain essential water and instantly boosts hydration levels.
Furthermore, the use of Hexapeptide, a synthetic peptide, helps to restore the skin back to a healthier and more youthful state.
Finally, Fillerina often uses Collagen Peptides to help encourage collagen stimulation in the deepest layers of the skin. As a result, these peptides promote the development of softer and firmer skin.
How long does Fillerina last?
The incredible anti-aging effects of Fillerina are said to last for around 3-4 months. However, research suggests with consistent use, Fillerina can continue to show positive results. Thus, this implies that with regular use, Fillerina can promote endless youthful benefits for the skin.
Do you need to see a dermatologist before Fillerina?
The unique aspect of Fillerina's products is that they are made to be used in the comfort of your own home. Therefore, you do not need to consult a dermatologist before using any of their treatments. A variety of Fillerina's treatments use a precision applicator, rather than a needle, so you can decide the exact areas that you feel need to be plumped.
How is Fillerina different from hyaluronic acid filler we get from dermatologists?
Fillerina has always worked hard to diversify itself in a majority of leading markets. Therefore, it is no surprise that Fillerina created a product that was superior to regular hyaluronic acid fillers. Unlike the filler treatment you would receive from a dermatologist, Filllerina does not use needles to apply their product. Therefore, it is safer, more hygienic, and indeed, less painful.
Moreover, Fillerina uses a unique combination of different sized hyaluronic acid molecules, meaning the treatment can better penetrate the skin and provide beneficial results. As the hyaluronic acid fillers from dermatologists only use one size of hyaluronic acid, Fillerina can offer more powerful results.
Finally, Fillerina is confident that it will never over plump an affected area of the skin. Thus, making it a more accurate and pleasant treatment, compared to the one you would receive from a dermatologist.
Fillerina is a high-quality skincare brand, due to its passion, dedication and motivation to achieve better looking skin for a variety of customers. As Botox injections become thing of the past, Fillerina has been able to fill a gap in the market, replacing them with a safer alternative. If you are looking to achieve younger looking skin without the use of fillers or Botox, try out Fillerina's range of treatments and finally gain that desired flawless complexion.