An overview of Endocare brand
Endocare is an advanced skincare brand developed by the Spanish company Cantabria Labs that uses patented technologies to prevent and reduce signs of skin ageing. They are one of the most scientifically advanced brands backed by over 20 years of clinical research.
Cantabria Labs is a pharmaceutical company that invests a high percentage of its turnover in research to ensure the maximum scientific efficacy of their products. Endocare's products are supported by extensive studies published in leading international medical journals. Their natural approach to skin care is driven by science.
What makes Endocare different?
Endocare use four unique technologies:
SCA® (cryptonmphalus aspersa snail) Growth Factor Technology: Regenerative growth factors that stimulate cell activity to improve firmness and elasticity by producing collagen and elastin.
EDAFENCE® Powerful Anti-pollution Defence: Prevents and repairs damage caused by environmental stress factors (urban pollutants, smoke, heavy metals, UV rays etc.)
IFC® CAF Skin Stem Activation: During ageing, stem cells including fibroplasts and keratinocytes lose their ability to renew and differentiate themselves, which means the extracellular membrane containing collagen and elastin becomes weakened and results in wrinkles. IFC CAF technology activates stem cells to stimulate skin cell production and counters the consequences of ageing.
Wharton Gel Complex®: Promotes the production of hyaluronic acid and induces skin regeneration by boosting the synthesis of key proteins like collagen and elastin, yielding a filling effect and reducing fine lines.
Who Is Endocare skincare For?
Endocare skincare is targeted at ageing skin. After the age of 20, oestrogen (a reproductive hormone) levels fall every year and cause levels of elastin, collagen and moisture to decrease. Oestrogen is a crucial hormone in maintaining healthy and vibrant skin because it activates oestrogen receptors in skin cells to produce elastin and collagen, and to increase cell turnover, which give the appearance of plump and youthful-looking skin. As we age, our skin becomes more vulnerable to oxidative damage from free radicals in the environment because depleted collagen levels leave the skin thinner, less elastic and drier. Endocare effectively prevents, protects and repairs skin damage caused by the reduction of oestrogen levels using their powerful regenerative technologies. Their products are therefore suitable for all adults from 20 onwards.
Endocare skin is also targeted at photodamaged skin, which describes skin with fine lines, coarse wrinkles, roughness and pigmentation that result due to prolonged exposure to the sun. UV rays and other environmental stressors are incredibly damaging to ageing skin in particular because it tends to be thinner and more sensitive. Endocare products are specially formulated to reduce the signs of ageing while forming a protective barrier against oxidative free radicals.
The core benefits of using Endocare skincare range?
The key benefits of using the Endocare skin care range are protection against the environment, increased collagen and elastin production and reduced wrinkles, fine lines and pigmentation.
The skin is our first line of defence against oxidative free radicals and is constantly under attack, especially in a city environment. Endocare products use anti-pollution technologies in combination with other powerhouse ingredients to protect against tobacco smoke, urban pollutants, prevent hyperpigmentation and dark spots on the skin, improve the skin's barrier function, and boost antioxidant activity.
Endocare's four unique patented technologies stimulate collagen and elastin production. Collagen is a protein in the body with the primary role of providing structure to the skin and helping the blood to clot. Elastin is also a protein in the body that makes the skin able to stretch and then return to its original shape. When collagen and elastin levels fall, the skin appears saggy, wrinkled, leathery, thin and dry. Endocare's products are proven to counteract these effects.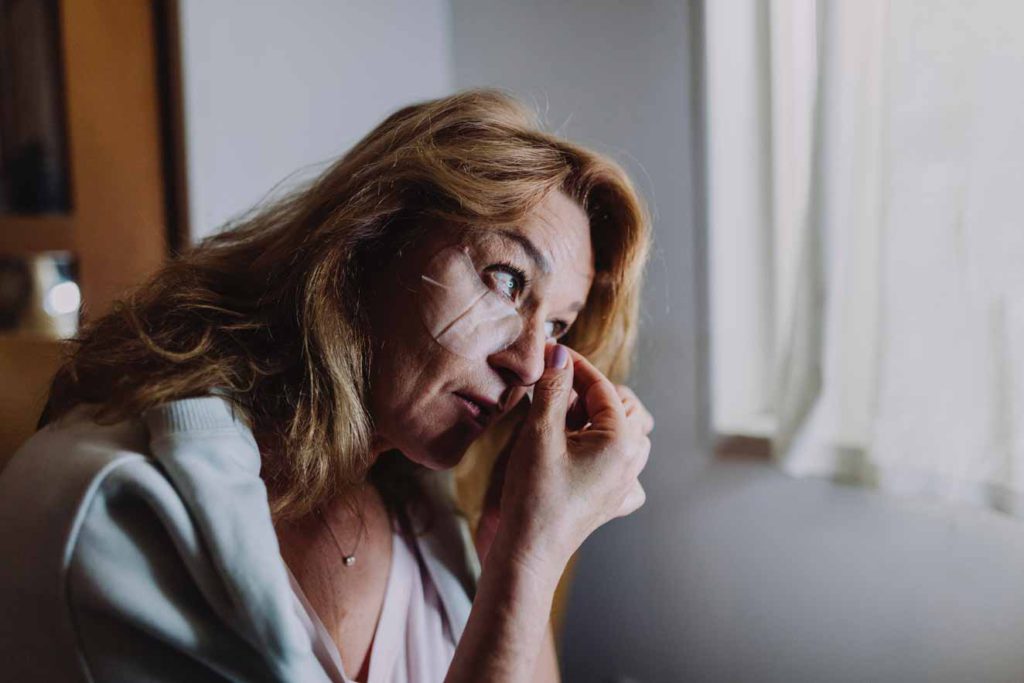 What are the best anti-ageing creams?
Cell Pro Cream: uses CELLPRO technologies, hyaluronic acid, vitamins C and E to provide long-lasting hydration while providing powerful antioxidant protect against environmental damage. This is particularly effective as a night cream because it's quite thick and because it contains retinoid technology that increases cell growth and turnover, but also makes the skin more sensitive to sun damage. Either use as a night cream or follow with a strong SPF. Currently reduced to £39.95.
Cell Pro Gel Cream: this is most suitable as a day cream because it has a light creamy gel texture that provides deep hydration while leaving the skin dry to the touch. It also uses CELLPRO technologies, hyaluronic acid, vitamins C and E to provide long-lasting hydration while providing powerful antioxidant protect against environmental damage. Currently reduced to £37.35.
Gel Cream: a smooth and creamy gel perfect as a day cream. It instantly hydrates the skin while reducing the appearance of wrinkles, fine lines and dark spots. Suitable for all skin types. Currently reduced to £23.95.
Tensage Cream: This is a non-oily formula that leaves skin feeling tighter, smoother and more radiant. It's particularly targeted towards those with mature skin looking to increase skin tautness and firmness. It contains vitamin E for antioxidant protection against oxidative damage and a hydro-nutritive complex to ensure the skin stays moisturised throughout the day. Currently reduced to £24.08
What are the best anti-ageing serums?
Vitamin C Ferulic Edafence Serum: Endocare's most powerful serum. It contains a high concentration of antioxidants, vitamin C and ferulic acid, which protects against environmental damage, brightens, tightens and regenerates the skin. Currently reduced to £35.06.
Vitamin C Pure Concentrate Serum: An effective 15% vitamin C treatment with SCA Biorepair technology and butylene glycol that corrects and prevents signs of ageing like wrinkles, fine lines, dullness, dark spots and pigmentation. Currently reduced to £58.95.
The two above serums should be applied to cleansed skin every morning before other serums or creams. Follow with an SPF.
Tensage Concentrate Serum: an intensive four-week course that uses SCA Biorepair technology and active ingredients to tackle signs of ageing by reducing wrinkles on the face, neck and decolletage. Like the tensage cream, it 'tenses' skin through firming and tightening action. It also lightens and brightens dark circles under the eyes and areas of hyperpigmentation or age spots. It contains ampoules that should be carefully opened and then massaged in upward motions onto clean skin. Apply in the evening before moisturiser. Each ampoule should least 3 days. Currently reduced to £48.35.
Tensage Serum: A rich serum for natural skin regeneration and repair. It uses SCA Biorepair technology, vitamins C, E, CoEnzyme Q10 and the super-antioxidant syperoxide dismutase, which work together to regenerate and repair the skin. It's great for sensitive skin because it contains anti-inflammatory soothing ingredients, as well as hyaluronic acid and niacinamide for hydration and cell stimulation. Currently reduced to £24.95.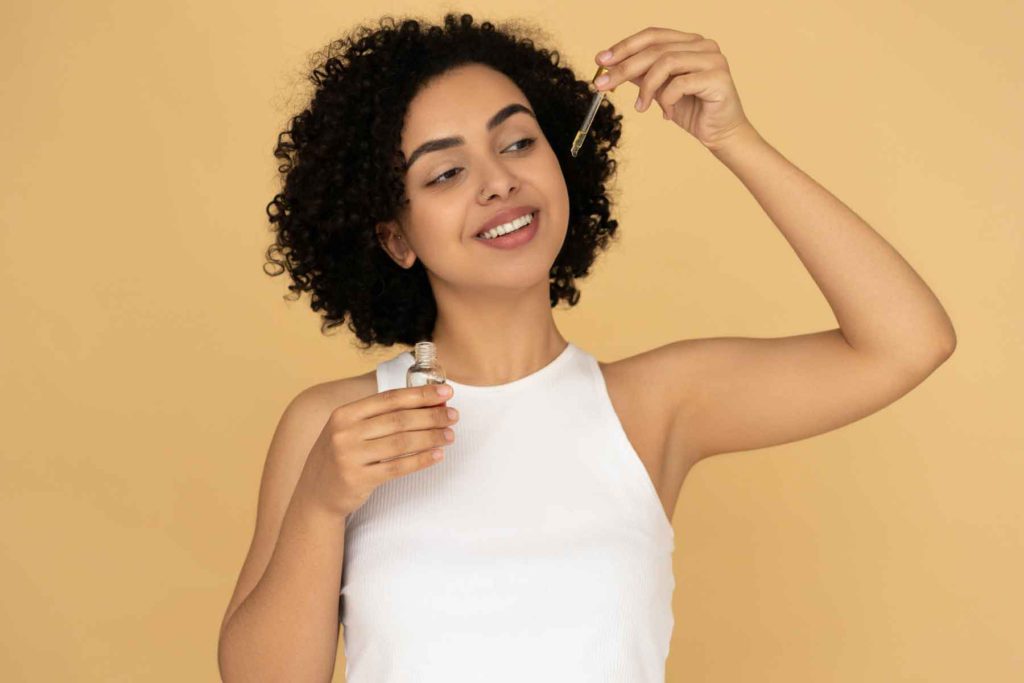 How to build a skincare routine with Endocare?
The best way to look after your skin is to build a skin care routine that uses a small amount of highly effective products that use highly effective ingredients and technologies. That's why Endocare is the best way to start. Firstly, identify your skin type: dry, normal, oily, combination or sensitive. This will help you to decide which of Endocare's products to choose from. Secondly, identify your main skin concern: environmental damage, deep wrinkles, dark spots, hyperpigmentation…etc. Endocare have different ranges of products including the essential range, the cellpro range and the tensage range, each of which have different formulations. If you are looking to firm and tense your skin and to contrast photoaging, go for Endocare Tensage. If you want to redensify and regenerate the skin, go for Endocare Cellpro's anti-wrinkle technology. Or, if you have more sensitive skin, go for the creamy and light formulas of the Endocare Essential range.
These are the six essential steps for the best anti-ageing skin care routine:
1. Cleanse
The first step in any skin care routine is a cleanser, used to remove the surface dirt from your face at the beginning and end of the day. The Aquafoam Gentle Cleansing Wash is the best anti-ageing face wash that contains mineral maris aqua and mimosa leaf extract to sooth the skin and leave it feeling refreshed and purified.
2. Exfoliate
The next step in the best anti-ageing skin care routine is exfoliation. Exfoliating is an essential process for healthy skin in which the dead skin cells are eliminated and fresh, new skin is revealed underneath. The older we get, the slower the rate of cell turnover, which allows dead skin cells to build up, leaving the skin dull and forming fine lines and wrinkles. Exfoliators speed up the process of cell turnover, which helps the skin to look smoother and brighter.
Depending on your skin, exfoliation may not be necessary every day. It's best to exfoliate once or twice a week to avoid dryness and irritation. If you feel you need it, increase the frequency of use over time.
We recommend chemical exfoliants such as AHAs (alpha hydroxy acids) and BHAs (beta hydroxy acids) for the most effective exfoliation that doesn't damage or tear the skin. Try this Exuviance Triple Microdermabrasion face polish which leaves the skin looking brighter, less congested and more even in tone.
3. Serum
This is when you can introduce the most intense formulas of powerful ingredients to target specific skin problems. Serums are the key for maintaining healthy skin and are designed to deliver high concentrations of active ingredients to the skin.
4. Eye Cream
This is not necessarily an essential skin care step but eye wrinkle cream is proven to minimise dark circles under eyes by plumping and hydrating the skin around the eye area while reducing puffiness. Because aged skin is usually thinner and drier, dark blood vessels beneath the skin become more visible, which leads to the formation of dark circles under the eyes. This is worsened by dehydration and sun overexposure. Try to CellPro Eye Contour for under eye circles.
5. Moisturise
Moisturiser is crucial for keeping the skin hydrated! Lack of moisture can cause oil production to go into overdrive in the attempt to compensate for dryness, which can then lead to clogged pores and the production of acne. You should moisturise every morning and night. Choose your favourite out of Endocare's four incredible moisturisers detailed above.
6. SPF
Of course, always wear SPF! Especially for anti-ageing, SPF is the most important step in the skin care routine because of the damaging effects of UV rays. Many dermatologists say that failure to wear SPF on the face during the day prevents your skin care products from working properly.
Occasional anti-ageing facial treatments are also a great way to boost collagen, elastin and hydration. Dermoi!'s clinical facial treatments at home are a fantastic way to go beyond the surface of the skin to stimulate deep tissue repair, cell regeneration and collagen production. Both the Anti-Ageing Vitamin Infusion and the Anti-Ageing Facial Peel are the best anti-ageing facial treatments that provide quick and effective results. They are suitable for all skin types and use galvanic technology, ultrasonic stimulation, vibrational facial massage and LED light therapy to stimulate regeneration and reverse skin damage. Paring facial treatments with Endocare's products will strengthen the skin.
Why should I choose Endocare for my anti-ageing skin care?
Maybe you are suffering from the harsh effects that the ageing process can have on the skin and have already incorporated antioxidants like vitamin C and E into your skin care routine but are still seeing deep wrinkles and fine lines persist. Or, maybe you have skin issues like hyperpigmentation and roughness resulting from environmental damage. Endocare is a great brand to use for anti-ageing because it combines scientifically advanced technologies with skin loving ingredients like hyaluronic acid, antioxidants, niacinamide and plant-extracts to tighten, smooth, plump and hydrate the skin.
Another reason to choose Endocare is because of its quick results. Most of their anti-ageing treatments are formulated to work within two to four weeks. While many other skin care products require sustained use over a long period of time, Endocare's products have proven results that are quick yet long-lasting.