Collagen is a key asset in the formation of blood vessels, cartilage and is also the secret to better-looking skin. There is a multitude of collagen skin supplements floating around on the market, all with their respected merits and disadvantages. In this article we will be discussing Skinade's range of liquid collagen and exploring how some of the biggest names in Hollywood are praising its effects.
What is a collagen drink?
Collagen is an essential property within our skin, which helps to create a more flawless and younger-looking complexion. Unfortunately, as we age our collagen levels deplete, causing us to have sagging or tired skin. Luckily, we can increase our collagen density by consuming collagen supplements.
Collagen drinks are a form of skin supplements that are specifically designed to be sold in a liquid formula. These products use hydrolysed collagen to create smaller, more digestible collagen peptides. As a result, these peptides are better absorbed into the gut and then directly into the blood stream, for more improved results. Collagen drinks are also considered to be more convenient, as you can consume the supplement on the go.
Are collagen drinks better than tablets?
There is a growing debate as to whether collagen drinks are more suitable than collagen tablets. Research suggests that collagen drinks are much more effective than their tablet counterparts, due to a much higher absorption rate. On average, tablets have an absorption rate of around 10-20%. In stark contrast, collagen drinks have an absorption rate of 90-95%, meaning that more collagen can be transmitted into the bloodstream and contribute to developing more collagen within the skin.
Moreover, collagen drinks allow more flexibility in their desired dosage. This means that you are able to control how much collagen you consume on a daily basis, helping you to gain an optimal balance of nutrients in your physical body.
As mentioned previously, many people prefer collagen drinks to tablets, as they are much easier to consume. Therefore, if you are unable to take tablets for whatever reason, you can still gain essential collagen through liquid formulas.
What is the best collagen supplement for sagging skin?
At Dermoi!, we offer an extensive range of skin supplements, helping to treat the root cause of a variety of skin conditions. With regard to liquid collagen supplements, we offer the 'Skinade Collagen Drink' for the starting price of £17.95 for 5 bottles.
The 'Skinade Collagen Drink' uses a collection of advanced collagen peptides to nourish, protect and repair your skin. The lightweight collagen peptides are better absorbed into the skin, encouraging a tighter, smoother and former skin surface. The 'Skinade Collagen Drink' is so powerful that you would need to take up to 20 tablets a day to gain the same amazing results. In just 90 days, 'Skinade Collagen Drink' can help to revitalise your skin, as well as increase production of essential collagen and elastin for younger looking skin.
It is also worth mentioning that the Skinade Collagen Drink comes in a powdered sachet form, for travel purposes and extra convenience. This product costs £35.95 for 10 sachets and contains the same amount of incredible collagen peptides and 5 powerful nutrients, meaning that you can take the long-lasting effects of Skinade with you anywhere you go. It is advised that you mix the powdered supplement with 150ml of cold water and ensure that the substance is fully dissolved before consuming. Also, Skinade recommends that if you have any underlying medical conditions, are pregnant, or are breastfeeding, you should consult a medical professional before consuming this skin supplement.
Why is Skinade different from other collagen drinks?
Skinade is able to provide incredible anti-aging effects for a multitude of passionate customers. This is because Skinade's formula includes 5 additional nutrients to help restore the skin. These include: MSM, Vitamin C, L-lysine, Omegas 3&6 and Vitamin B, which all work together to rebuild the collagen matrix and encourage increased production.
Moreover, the 'Skinade Collagen Drink' is gluten free, as well as containing no added sugars, artificial flavours or colours. This helps Skinade's formula become more natural and easier to consume for those with specific dietary requirements.
Finally, Skinade stands out from their growing competitors due to their long-lasting results. Research suggests that the 'Skinade Collagen Drink' offers younger-looking and better-quality skin for 2 weeks at a time. This suggests that with consistent use, this product can provide lifelong anti-aging effects.
Why celebrities choose Skinade?
Victoria Beckham has been a style icon for nearly 30 years, since her early career as Posh Spice in the revolutionary girl band, Spice Girls. Even as her career progresses as a luxury fashion designer, the world looks to her for beauty advice. So, it comes as no surprise that even Mrs Beckham herself praises the effects of Skinade.
During a 22-hour flight to Sydney, Victoria Beckham posted a picture of a Skinade collagen drink sachet, reminding her avid followers to stay hydrated and to take care of their skin. This particular post went viral, with many of her fans rushing out to buy the desired supplement. Victoria Beckham praises Skinade's ability to nourish her skin with ease, even on an exhausting flight to Australia.
It's not just Victoria Beckham who credits Skinade to her flawless looking skin. Celebrities such as Millie Macintosh and Emma Louise Connelly also promote Skinade to their dedicated group of social media followers.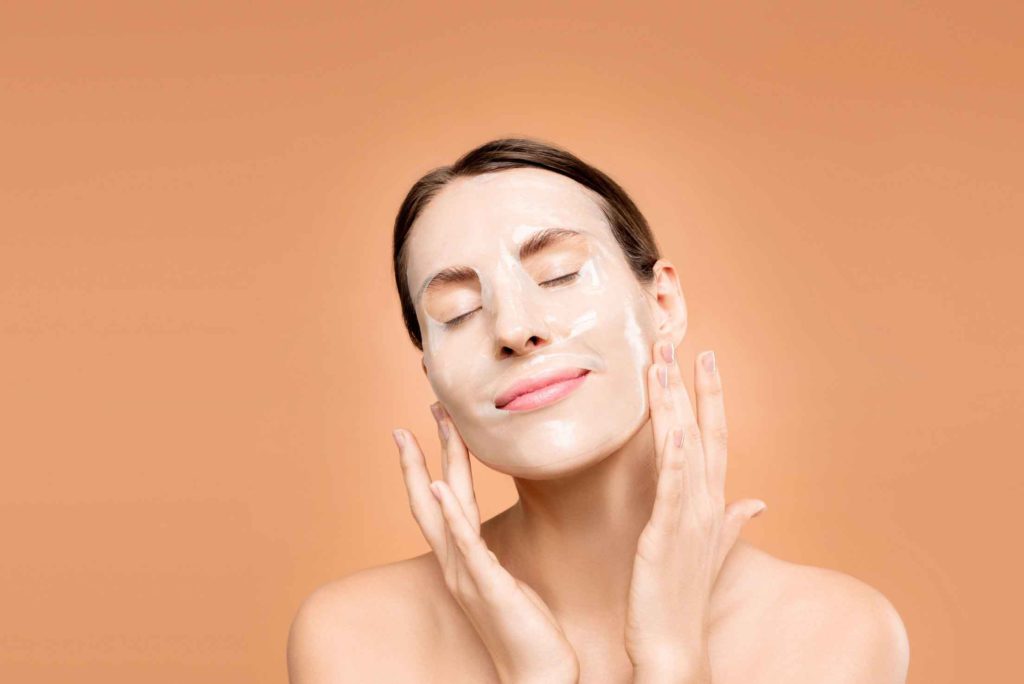 How long do you need to take collagen to see results?
On average, professionals recommend that you should take collagen supplements for around 4-6 weeks onwards in order to see effective results. Therefore, it is advised that you continue to take collagen supplements every day for at least one month, in order to give your skin enough time to react to the supplement.
As collagen supplements continue to dominate the beauty market, it is vital that you pick the most effective supplement available. A wide range of evidence suggests that liquid collagen supplements provide more effective results than tablets, meaning that Skinade's range of collagen drinks can help you build better looking skin. If you want to jump on the trend that various A-listers are raving about, why not try 'Skinade Collagen Drinks' for younger-looking skin in just 90 days.