For many years skincare was considered to be a territory dominated entirely by women. Every marketing campaign was plastered with pictures of women showcasing their unbelievably flawless skin, without any regard for their male counterparts. Nowadays, male orientated skincare has become equal in the mass market with a variety of products becoming available to treat male skin. But an important question still remains. Are men's and women's skin different? In this article, we will be discussing the important distinctions between male and female skin and also offering a gender-neutral skincare routine to ensure you get the best results.
The differences between women's and men's skin
Although male and female skin often looks the same, there are some key differences shown by each sex. For example, men are able to grow facial hair and often use shaving as an effective exfoliation process for their skin. Adding on to this, the male sex hormone, testosterone, causes men's skin to be a lot thicker than women's. Surprisingly, though men have smaller sebaceous glands, they tend to have oilier skin than the average female.
In regard to female skin, women tend to have a lighter skin pigment than men of the same nationality, meaning that women often have brighter complexions. Moreover, women's skin begins to change as they age, particularly when they reach menopause. During this time, women often experience a depletion in collagen, as well as a reduction in oil production. As a result, this can cause a woman's skin to age and mature quite quickly.
Is women's skin more sensitive than men's
Research suggests that female skin is more sensitive than men's, especially as women experience menopause. This is because as a woman begins to age, the top layer of her skin, also known as the dermis, begins to thin. In turn, this makes the skin more reactive to irritants, which explains why sensitive skin is often more of a compliant from women.
Who ages faster: men or women?
Although the visible signs of aging can be brought on by a variety of different factors, it is said that women show signs of aging a lot earlier than men. Research has shown than men have a much higher collagen density than women, making their skin more elastic and youthful. Furthermore, evidence suggests that female skin is around 15 years older than male skin of the same age. Thus, it is evident that women tend to show visible signs of aging earlier, especially as they approach menopause.
Why is women's skin softer than men's?
One key difference between male and female skin is that women's skin tends to be a lot softer than the opposite sex. This is because the female metabolism is more likely to convert more of a woman's diet into fat. As a result of this, the fat is then stored in areas such as the breasts, hips and buttocks. This fat is stored in the bottom layer of the skin giving certain areas of the body a plumper and smoother feel.
Why do men need skincare?
Firstly, it is important to mention that any effective skincare routine must follow three vital steps. These are: 'Cleanse', 'Moisturise' and 'Protect'. In order to begin building a skincare routine, you must incorporate high-quality cleansers, moisturisers and sunscreen to ensure the best results.
An effective skincare routine can do wonders for any person, especially for men, who tend to ignore the needs and wants of their skin. For example, certain skincare products, such as exfoliators, can help to unclog enlarged pores of dirt, oil and other toxins that have built up over the course of the day. As a result, your pores will become clean and clear, which helps to minimise the frequency of harsh acne breakouts.
Adding on to this, by incorporating sunscreen into your daily skincare routine, you are better able to protect yourself from UV damage which can cause premature aging. Try using a broad-spectrum sunscreen with an SPF of over 30, to help reduce the appearance of dark spots and prevent wrinkles from forming.
Most importantly, an effective skincare routine can help men maintain healthy skin. This is vital as it ensures that you retain a glowing and blemish-free complexion, which can help boost your self-confidence monumentally.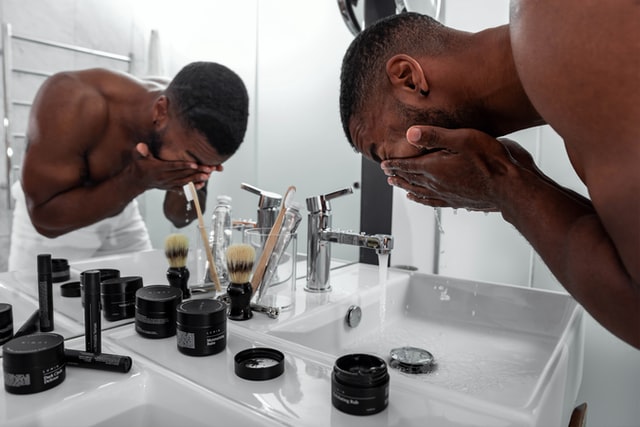 Are there unisex products?
Here at Dermoi!, we offer a wide variety of skincare products from a selection of high-quality brands, a majority of which can be used on both male and female skin. Listed below are just three of our favourite unisex products:
The 'Clarifying Facial Cleanser' from Exuviance is the perfect product if you are looking to start or expand upon your skincare routine. Using a carefully crafted blend of salicylic acid, mandelic acid and tea tree oil, this cleanser removes dirt oil and other pollutants from deep within the pores. Also, the gentle and calming nature of this product means that you are less likely to suffer irritation and your skin will remain plump and soft. The 'Clarifying Facial Cleanser' is now available for £39.95 on the Dermoi! online store.
Secondly, the 'Bioglycolic Face Cream' from Jan Marini Skin Research offers complete anti-aging protection as well as an effective treatment for a collection of skin conditions, such as acne breakouts. This product uses a high concentration of glycolic acid and hyaluronic acid to exfoliate deep within the skin and clear out any impurities that have not been removed by cleansing alone. Moreover, this cream is able to resolve any harsh discolouration left from acne scars or other forms of hyperpigmentation, giving you a flawless complexion. The 'Bioglycolic Face Cream' can also be found on the Dermoi! online store for just £52.95.
Finally, the 'Eclipse SPF50+' from iS Clinical is an incredible sunscreen that can offer long-lasting protection against harmful UV rays. Packed with zinc oxide, titanium dioxide and essential Vitamin E, this sunscreen is able to effectively absorb UV rays as well as neutralise the free radicals that accompany them. Thus, this product is able to prevent the visible signs of premature aging, as well as protect your skin from abrasive sun damage. The 'Eclipse SPF50+' is selling on the Dermoi! online store for just £32.00.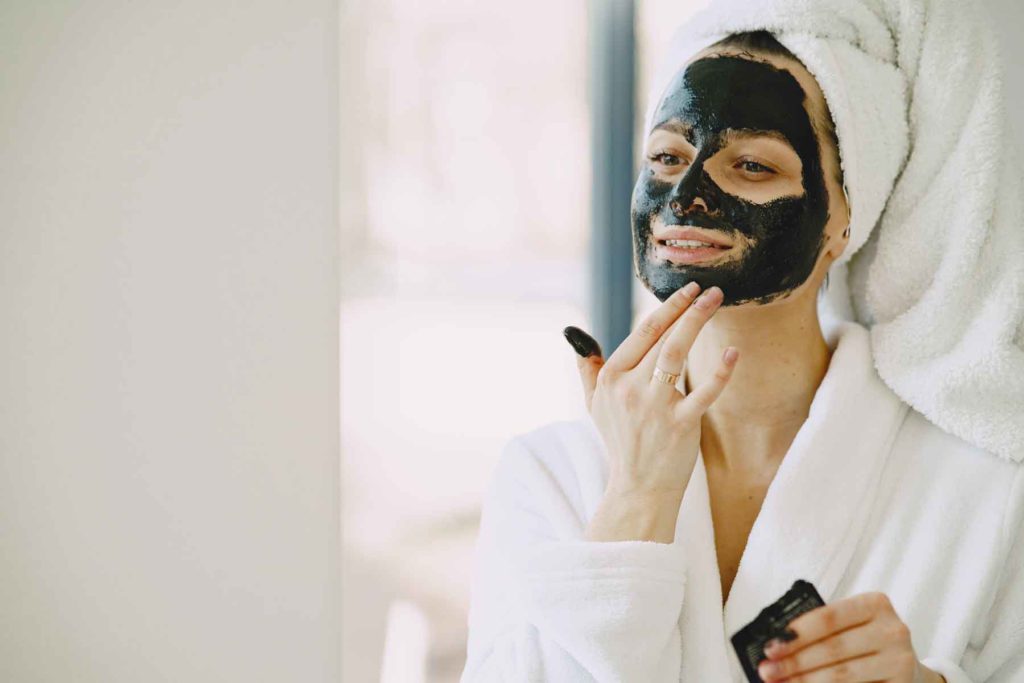 Does the skincare routine need to be different for women and men?
As mentioned previously, any effective skincare routine must include a high-quality cleanser, moisturiser and sunscreen. But in regard to gendered products, there really is no need to use products aimed at either men or women. In fact, it is best to use a variety of products that can nourish and improve your skin type, rather than use products that are marketed towards your gender.
With skincare becoming a key part in our everyday lives, it can be hard to build an effective routine, or even know where to find the best products. Therefore, if you are looking to build a standout skincare routine, why not try a selection of the products recommended in this article, and help give your skin that extra added boost?