Skin supplements, particularly acne treatment supplements, are becoming increasingly popular on the mass market and are changing the way people perform their skincare routines. These supplements help to improve all aspects of our overall health, as well as our skin, by nourishing our vital organs. This article will discuss the pioneering brand, Advanced Nutrition Programme and go into more depth about their expansive range of supplements, including the Skin Clear Biome.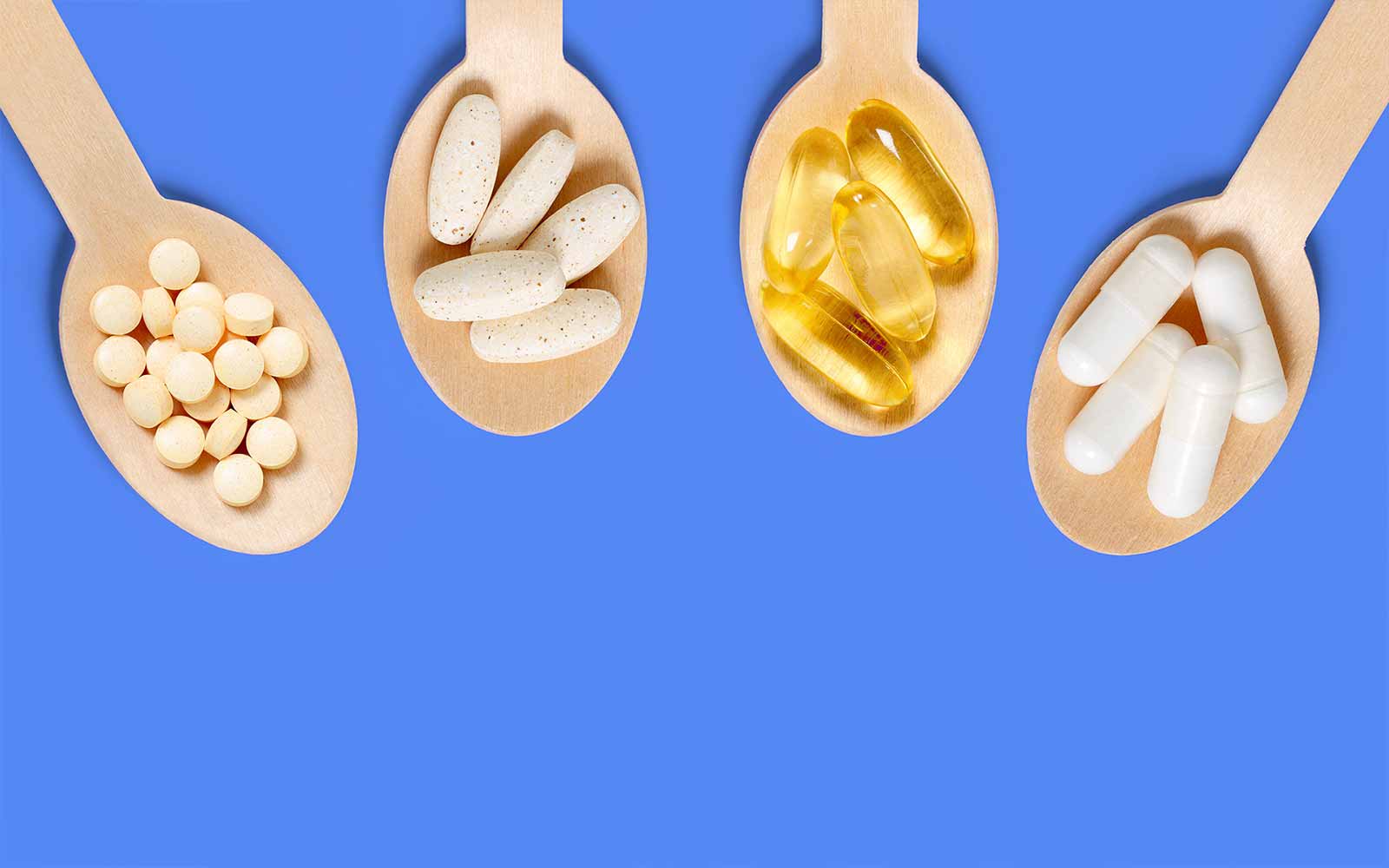 Short Brief of Advanced Nutrition Programme
Founded in 2006, Advanced Nutrition Programme aims to showcase the overall benefits of certain vitamins and nutrients, allowing them to become accessible to the general public. This innovative skincare brand has created four pillars to help guide them through the mass market. These are: 'Production', 'Purity', 'Potency' and 'Packaging'. Advanced Nutrition Programme's co-founder, David Alpert, is an incredibly dedicated individual who works tirelessly to promote an eco-friendlier skincare industry. Since the Advanced Nutrition Programme became 100% environmentally friendly in 2017, Alpert has been working alongside the UK government to help promote environmental change in all aspects of the beauty and cosmetic industries. Advanced Nutrition Programme offers a wide selection of skin supplements to help tackle a variety of troublesome skin conditions from the inside out, rather than just mask the issue entirely.
Who is Skin Clear Biome for?
The Skin Clear Biome course of skin supplements from the Advanced Nutrition Programme specifically targets those with stressed or problem skin. This includes those with acne-prone skin, congested skin and aging skin. Moreover, Skin Clear Biome is suitable for all skin types, even those who suffer from sensitive skin. This allows these supplements to treat a whole range of conditions without irritating your skin further.
The key benefits of using Skin Clear Biome
Skin Clear Biome offers an array of amazing benefits and helps to upkeep the normal biological function of the skin. For example, this course of skin supplements helps to improve the overall quality of your skin. This helps to not only tackle breakouts but also keep the skin looking radiant and youthful.
Moreover, Skin Clear Biome supports increased cell renewal, which of course, helps to repair damaged skin. As a result, this product can help to heal an uneven complexion and even reduce the appearance of redness and inflammation.
If you suffer from dull or lifeless skin, Skin Clear Biome can help rejuvenate your complexion. This helps to maintain your natural healthy glow and give you a more attractive appearance overall.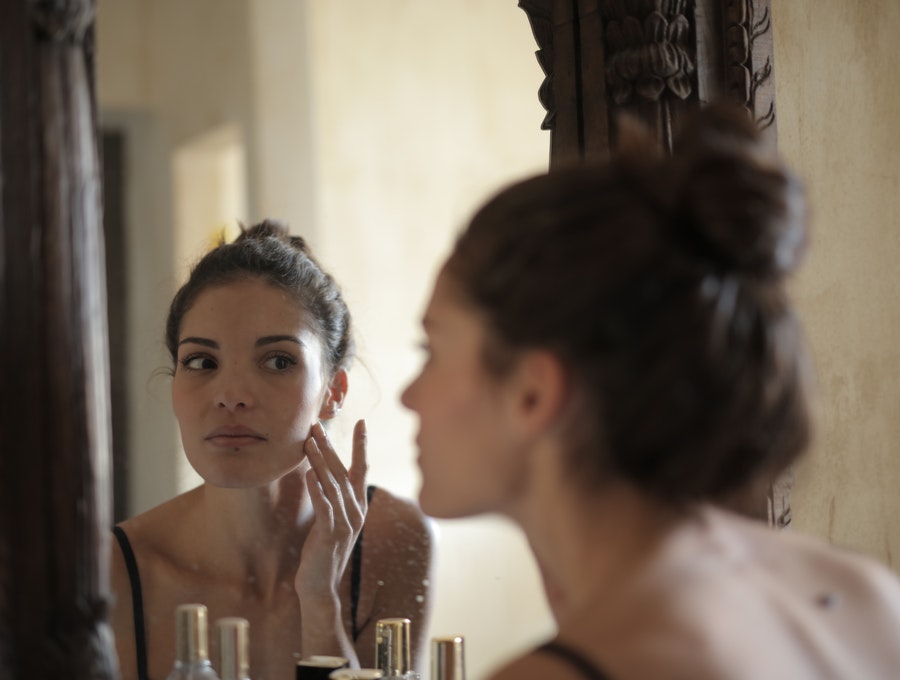 What makes Skin Clear Biome acne treatment special?
Skin Clear Biome targets issues caused by Dysbiosis, a microbial imbalance in the gut often brought on by a bad diet, stress and alcohol consumptions. Dysbiosis can lead to an array of issues in the body such as fatigue, poor concentration, digestive issues and mood swings. In regard to the skin, this condition can cause redness, oiliness and irritation as well as worsen existing skin conditions.
Each Skin Clear Biome capsule contains 3 unique strains of bacteria, 1 yeast strain and essential zinc to support healthy maintenance of the gut, soothe irritated skin and minimise oil secretion. Moreover, the capsules release positive bacteria where it is most needed, giving you complete immune support and improved overall health.
What does Skin Clear Biome do for acne?
As mentioned previously, Skin Clear Biome is specifically designed to treat stressed and problem skin. This makes it the perfect treatment for acne-prone skin. Due to its ability to increase healthy cell turnover, this supplement offers a powerful exfoliation process. This helps eliminate dead skin to leave pores clean and clear.
Adding on to this, these skin supplements help to lower and control sebum production. As a result, less oil will be able to become trapped within enlarged pores. In turn, your pores remain clear and breakouts will potentially become less harsh and frequent.
Finally, Skin Clear Biome helps to reduce inflammation and redness. This helps to balance out uneven skin tones and give you a blemish-free complexion.
How to use Skin Clear Biome acne treatment
Advanced Nutrition Programme has advised that you take one Skin Clear Biome capsule a day alongside a meal. As with any skin supplement, if you are under any kind of medical supervision, please consult a medical professional before incorporating Skin Clear Biome into your skincare routine.
When should I start using Skin Clear Biome?
Although there is no specific age limit attached to the Skin Clear Biome course of supplements, it is recommended that you begin taking them in your 20s. This is because your skin begins to mature slightly as you enter this age range. By taking a regular skin supplement, you are able to prevent the visible signs of aging from forming prematurely.
What are the powerful results and how long does it take?
When formulating the Skin Clear Biome supplement, Advanced Nutrition Programme carried out a clinical trial to assess the overall effect of the product and the results are truly amazing.
After just 60 days of consistent use, the Skin Clear Biome caused:
a 42% reduction in forehead sebum
a 32% reduction in nose sebum
a 28% reduction in chin sebum
These results show how effective this supplement is at minimising oil secretion and its ability to soothe acne-prone skin.
Moreover, in this particular clinical study, 71% of participants noticed an improvement in the quality of their skin.
What are the ingredients?
Skin Clear Biome capsules host a wide range of powerful ingredients, including essential Zinc. This mineral helps to upkeep the healthy growth and maintenance of hair, skin and nails, helping to give you an improved appearance.
Moreover, the use of Bifidobacterium Bifidum helps to regulate our digestive system and help protect our gut from any harmful or dangerous bacteria.
The capsules also contain Lactobacillus Paracasei. This type of lactic acid that helps to boost our immune system, protect the skin barrier and reduces skin sensitivity.
Finally, Saccharomyces Boulardii is a yeast that helps to restore our gut health and prevents overproduction of negative bacteria.
Should I include Skin Clear Biome acne treatment into my regular skincare routine?
Skin Clear Biome can be used as a key asset in any skincare routine. Skin supplements compliment the products used upon your skin, helping to give added protection from the inside out. These capsules can be taken once a day and used alongside typical skincare products, such as cleansers, exfoliators, moisturisers and SPF.