Adult acne is something very common for most people but is not heavily discussed in media. Now with most people being even more stressed and anxious than usual due to the pandemic, a lot have seen a surge in their acne. This article will help you understand the causes, remedies and skincare that can help reduce and treat your adult acne.
What causes adult acne?
Adult acne is defined as acne that appears after the age of 25, in general, the same factors as in puberty cause the acne. The factors that cause acne are excess oil production, bacteria, clogged pores (by skin cells) and inflammation. Some indirect factors include hormones, stress and the menstrual cycle, which trigger more oil production, as well as hair or skin-care products and makeup that can clog pores, and lastly specific diets that can influence inflammation throughout the body. In some cases, medications, like anabolic steroids, lithium or corticosteroids, can also cause acne.
Do I always need prescription acne medication for adults?
There are many remedies and treatments to try before opting for prescription acne medication. So before using antibiotics for acne, you can always try other creams and lotions that might reduce and even clear the adult acne. However, in severe or long-lasting cases of acne, it is recommended to see a dermatologist that can prescribe mediation like antibiotics, gels and creams such as Doxycycline and Duac. Other medical treatments include blue light therapy and oral hormonal treatment such as the oral birth control pills, however, these are filled with hormones that might have other side effects. Overall, one should always try to start with skincare creams and treatments before moving on to prescribed acne medication if no change or remedy is visible.
What else you should try first to get rid of adult acne?
Skincare does not work the same for everyone, as everyone has a different skin type, and this applies to acne remedies as well, it is important to find what works for you, in order to get the best results. In general, if you want to get rid of adult acne naturally home remedies, as well as skincare products and skin supplements, are the solution. Some effective home remedies can help with acne, such as apple cider vinegar, aloe vera, green tea extract, tea tree oil, zinc, vitamin A or probiotics. Furthermore, it is important to note that, when treating adult acne, a targeted skincare routine is key in killing bacteria and reducing oily skin, that often promotes acne. Skincare products that contain ingredients like glycolic acid, retinol, azelaic acid, niacinamide, salicylic acid and vitamin C are the ones to look for when handling inflammation and adult acne. Another treatment to try is skin supplements.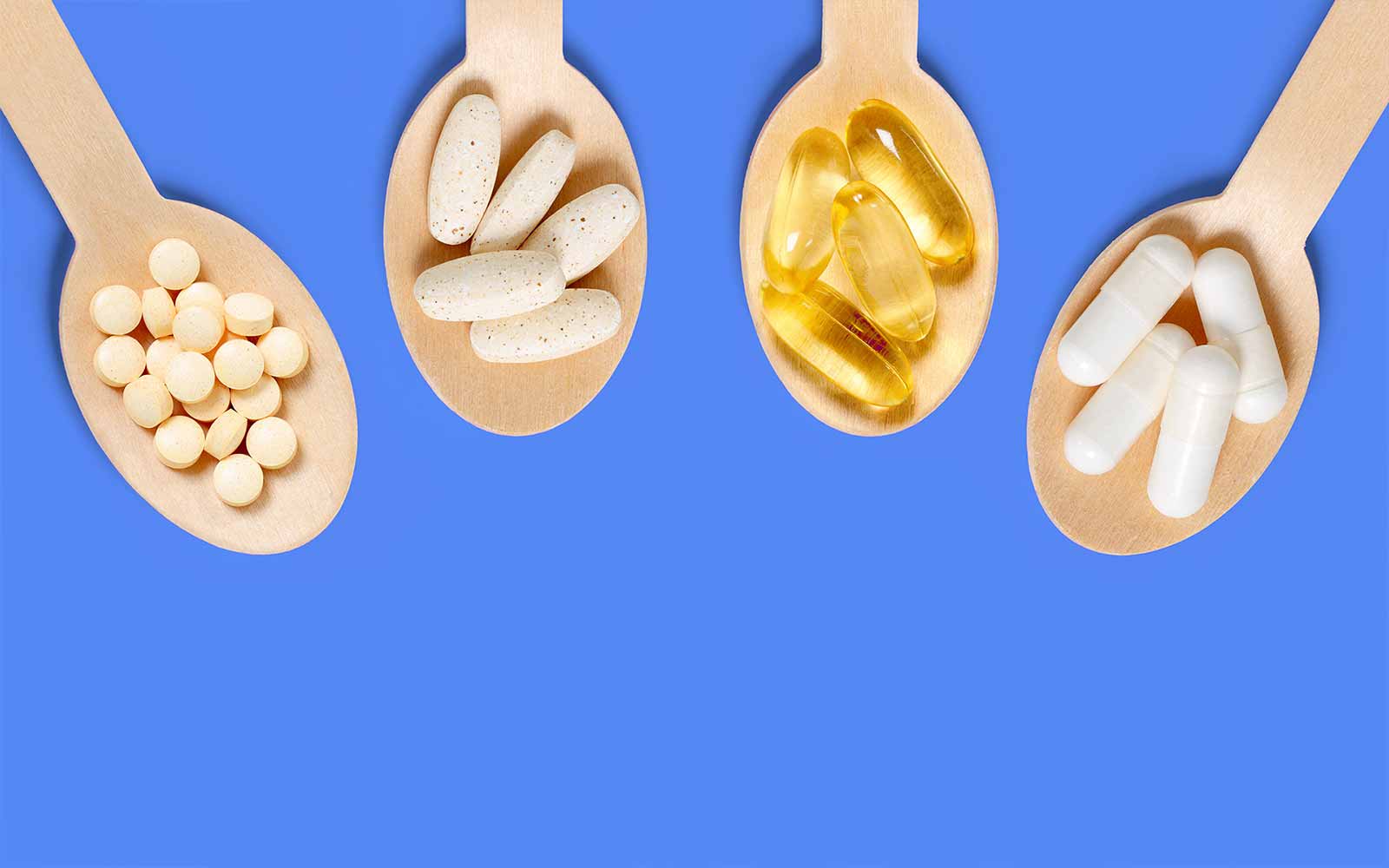 Skin Supplements are a new, healthy way to treat acne fast
Skin supplements work fast and targeted to treat adult acne and provide a natural acne treatment. Skin Clear Biome and Skin Accumax are two skin supplements specifically formulated for stressed and problem skin.
Skin Clear Biome 
Skin Clear BiomeTM is a pioneering supplement that harnesses the benefits of microbiome technology to create a remedy for problem skin. To balance and clear the skin from deep within this product combines four strains of beneficial bacteria. This product is formulated by Advanced Nutrition ProgrammeTM experts and promotes the close connection between a healthy gut and balanced skin. The benefits of this product include clarifying complexion from the inside out, balancing the skin's natural barrier, brightening the skin and supporting gut flora, skin health and skin immunity.
Imbalances in the gut microbiome, caused by stress, diet or some medications, are known to promote problem skin and imperfections, Skin Clear BiomeTM works from inside the body, feeding the gut with bacteria resulting in clarified and bright skin. The combination of the four specific strains of bacteria, selected by nutrition and scientific experts, helps support gut health, maintain immunity, soothe irritation and reduces oil production. The skin-friendly strains are fused with zinc, which has multiple benefits for skin health and furthers a balanced and clean skin.
Skin Accumax
Skin AccumaxTM is an award-winning skin supplement for problem skin, which is professionally developed by nutritional experts. Its Benefits includes clarifying the complexion and, the support of problem skin and skin health. The product combines vitamin A, C, E and phytonutrients, working from the inside out to promote healthy skin. It is free from harsh chemicals and fuses together acclaimed ingredients, supporting all areas of the skin (face, chest, back and shoulders) without drying it out. Skin AccumaxTM helps boost skin confidence as well as being recommended by skincare professional and individuals.
Osmosis Skin Defense is the best acne treatment
Osmosis Skin Defense is a new, revolutionary acne supplement.
It is 10 times more effective than prior industry leader skin accumax. It contains 400mg of DIM (Diimdolymethane), compared to Skin Accumax's 37.5mg. DIM is a much-needed chemical that helps balance estrogen levels in the body. By stabilising estrogen levels during hormonal changes, the chemical also fights against acne hot flashes by upturning the effects of inflammation. Also repairs acne and inflammation by balancing hormones.
You also only need 2 capsules a day and a one month course costs only £47.95 which is 35% more value for money than Skin Accumax (£75/month)! Skin Accumax requires 4 capsules a day and is resultantly less cost effective.
The best facial cleanser for adult acne
Other than skin supplements or moisturizer, a good facial cleanser is key in acne treatment, as it helps clear out clogged pores and reduces acne flares. One of the best facial cleansers for adult acne is iS Clinical's Cleansing Complex, a very popular product among people looking for acne treatments. It deeply cleanses pores and removes dirt, oils and makeup without drying out the skin. It uses Glycolic and Salicylic acids to resurface and boost cell turnover while reducing pores size and minimizing breakouts. Cleansing Complex is a gentle and stimulating cleanser that removes dead skin cells as well as helping to control acne and breakouts. The product does not irritate as it uses chamomile extract to soothe the skin. It also includes antioxidants such as vitamin E that prevents free radicals from damaging cells or could be the cause of signs of ageing, overall helping to maintain a beautiful complexion. Key Benefits include a deep cleanse without drying, exfoliation, breaking up of pore-clogging oil, minimizing pore size, reducing acne breakouts and effectively removing makeup.
These quick lifestyle changes will help clear acne faster
Skincare products, skin supplements and other treatments will help reduces and clear adult acne, but it is important to note that some quick lifestyle changes can help just as much. Here is a list of what you can do to help clear acne faster:
– Wash you face twice a day with a gentle cleanser, making sure to rinse with warm water and pat dry, scrub or rubbing can worsen acne.
– Try to keep your hands away from your skin, as every time you touch your face bacteria can get into your pores. If you do have to touch it, make sure to wash your hands first.
– Use makeup, cleanser and other products that use the label "non-comedogenic" as this means they won't cause acne
– Do not use products that can cause irritations, for example containing alcohol
– When shaving it is important to use a razor that is gentle on your skin as well as applying a gentle shave lotion/soap to avoid friction
– Try avoiding popping pimples as it introduces dirt from your fingers into your pores, which can lead to infections.