How to protect your skin all summer long
Start with the essentials that build into your summer skincare routine for maximum sun protection. Invest in a good broad spectrum SPF sunscreen that provides effective protection (at least SPF 30 or 50) from both UVA and UVB. These harmful rays lead to the formation of free radicals and with prolonged exposure —  premature aging and sun damage. A regimen with antioxidant rich vitamin C will help heal dark spots, repair fine lines and boost your skin's defences against the sun's harsh elements.
And it wouldn't be summer without bouts of heat and humidity that can wreak havoc on your face. Depending on your skin type, the extra moisture can cause acne and clogged pores. It's a fine balance of cleansing your skin and not over-drying it. Using products that balance deep cleaning and moisturising without being overly oily is ideal for a healthier looking skin.
Our top 5 picks are part of a skin care routine that is multitasking. They not only work hard together to protect your skin from the sun's damaging UV rays but have unique skin technologies that enhance the repair and regeneration of your skin.
These are the summer skincare essentials we swear by!
Responsible for 90 percent of visible changes to the skin, photoaging is a direct result of cumulative sun damage you've been exposed to throughout your life
Start with the right cleanser: Osmosis Deep Clean Detox Cleanser
Kick off your day with bright smooth skin. This deep cleaning cleanser uses beta hydroxyl acid (BHA) to gently exfoliate and work beneath the surface to unclog pores without drying. Coconut surfactants balance your skin's pH for moisturising protection.
After a day in the sun, apply at night time to effectively remove dirt and makeup. Any redness and itching is soothed by an anti-inflammatory infusion of citrus oils that tones and purifies. The Osmosis Deep Clean Detox Cleanser is an effective all-around cleanser for all skin types. It's one of our favourite picks to start and end your day feeling clean and bright.
The vitamin C serum that fights for your skin on all fronts: C Ferulic Edafence Serum
Vitamin C is a powerful antioxidant known for its potent effect on combating UV damage caused by free radicals. The appearance of dark spots, fine lines and wrinkles are all reduced by a Vitamin C rich skin care routine. But not all serums are created equal. To harness the maximum benefits of Vitamin C for your skin, choose serums containing L-ascorbic acid (15%)  which is the most active form of Vitamin C.
C Ferulic Edafence Serum is one of the most powerful Vitamin C based serums. It delivers the highest level of skin protection against pollution, sunlight & tobacco smoke. It contains high concentration and stable formula of antioxidants Vitamin C and Ferulic Acid.
The best Vitamin C serums actively protect and repair your skin from the ongoing effects of sun exposure and environmental damage. The Super Serum Advance+  is time released to work 24 hours to defend your skin all around. This is our no. 1 summer essential for a reason. Don't leave home without applying first before your favourite sunscreen.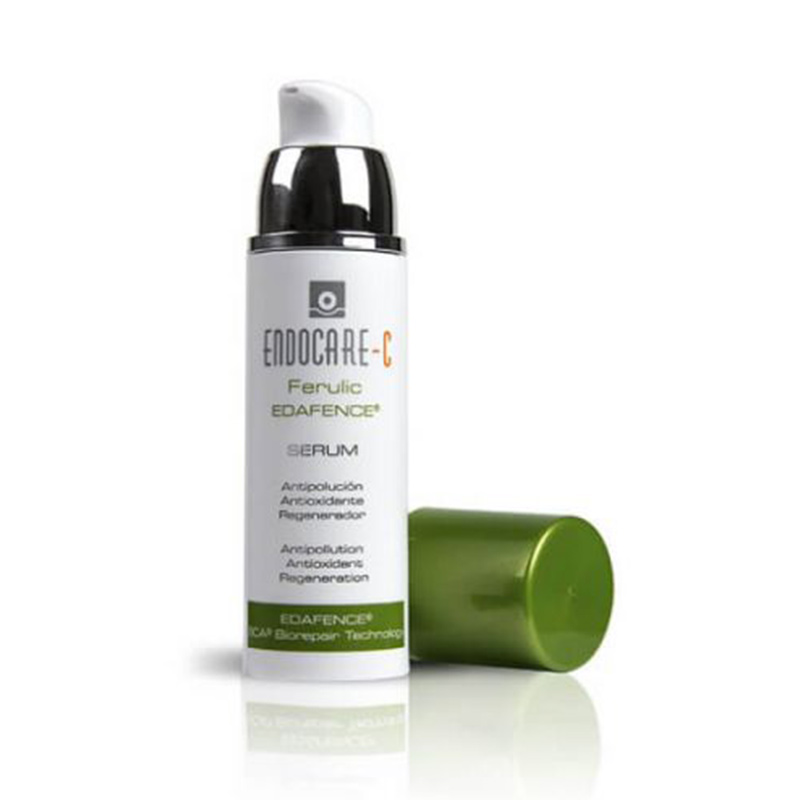 How do you choose the right sunscreen for your skin type?
First, the basics. Start with a broad spectrum sunscreen that protects you from the sun's UVA/UVB rays which can cause cancer.  An SPF 30 or higher will help prevent sunburn and block out at least 97% of UVB rays. Although most sunscreens are water-resistant, they are not water-proof so reapply generously every 2 hours to ensure maximum coverage when outdoors.
So what's the best sunscreen for your skin type? For dry skin, choose a sunscreen that is moisturising or a moisturiser with broad spectrum SPF. If you have oily or acne-prone skin, look for sunscreens labeled non-comedogenic which are specially made to not cause clogged pores.
And the best sunblock for sensitive skin? A mineral sunscreen with titanium dioxide and zinc oxide is your best friend in the sun. They create a barrier on top of your skin to protect you from those dreadful UV rays.
Offering high coverage from UVA/UVB, visible light and infrared-A, Heliocare 360 Mineral Tolerance Fluid SPF50 provides the ultimate broad SPF protection especially for sensitive skin types.  Infused with Fernblock® FC, a powerful antioxidant extract, the formula neutralises free radicals and prevents photo-aging spots. It's also non-comedogenic, water-resistant and leaves no white residue. So go ahead —  lounge a bit longer around the pool. This ultra sunscreen has got you covered.
Heliocare 360 Mineral Tolerance Fluid SPF50
What's the best, most effective multi-purpose face cream for the summer? An SPF face moisturiser is one of the prime foundations for good summer skincare.
The most  effective multi-purpose moisturisers are non-clogging, broad spectrum to protect from UVA/UVB and Vitamin C loaded to fight free radicals.  Add a mineral SPF for those with sensitive skin and you have a powerful summer skincare treatment.
iS Clinical Extreme Protect SPF30
The hydrating and reparative iS Clinical Extreme Protect SPF30 sun cream takes skin protection to another level.  Its ground-breaking formula includes an extremozyme technology that has clinically been proven to protect and repair DNA damage at a cellular level.
The moisturizer's broad spectrum UVA/UVB protection is boosted by a mineral SPF that helps create a protective barrier between your skin and UV rays while a chemical sunscreen absorbs and reflects these rays back.  Vitamin E and Olive Leaf Extract are strong anti-inflammatory antioxidants that fight sun damage and oxidative stress while Aloe Vera hydrates the skin.
iS Clinical Extreme Protect SPF30  is a day and night sun cream for all skin types that works deep into your skin's cellular level to protect, repair and soothe. It's our top pick for an all-purpose summer face cream that delivers all the right benefits.
Vitamin C: The one antioxidant to rule them all this summer
The powerful antioxidant properties of Vitamin C are well known for advancing skin health. From fighting free radicals that counter the negative effects of the sun and environment to accelerating collagen and elastin production to prevent premature aging, Vitamin C is super effective in protecting and repairing damaged skin cells  and healing the body.
Advanced Nutrition Programme: Skin Vit C delivers the potent benefits of Vitamin C in a tablet that extends to overall body health. The formula blends plant and fruit extracts that maintain the integrity of blood vessels and capillaries as well as supporting your immune system.
Good for all skin types, the supplement is also ideal for those looking to brighten dull-looking skin. Add this mighty supplement to your summer routine for overall support for your skin and body.